Jeneve Rose Mitchell at the Highlands Center, Sept 30 - 2 SHOWS!
About this event
Jeneve Rose Mitchell at the Highlands Center Outdoor Amphitheater
American Idol Top #14! Multi-Instrumentalist / Singer / Songwriter / Entertainer
Thursday, September 30, 3 and 7pm, $22.00
The Highlands Center, 1375 S. Walker Road, Prescott                    
 Presented by The Folk Sessions.
"Rocky Mountain Hillbilly Girl"
Jeneve lives in Crawford, Colorado, next to the elk wilderness on the western slope of the Rocky Mountains with her parents. When the family is not working (Dad Tim working the land, Mom Jenny running a not for profit health clinic in town, and Jeneve performing or attending school) the three members of this family are building a handmade house out of straw and clay. Jeneve also has the job of training horses which she loves. She often will go explore the land by camping out and packing into the mountains. She plays multiple instruments (12 right now) and can perform songs in a variety of genres, including western, pop, gospel, blues, swing, bluegrass, alternative, and country!
The Highlands Center follows CDC Guidelines. All concerts are outdoors and seating is being limited to create a safe and comfortable experience.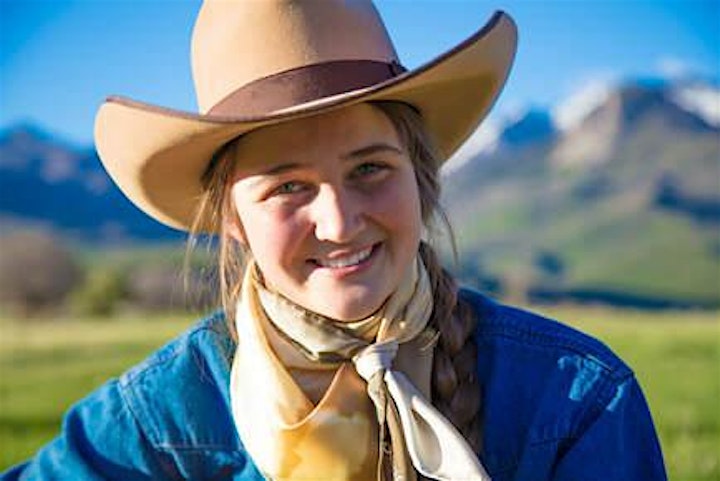 Organizer of Jeneve Rose Mitchell in Concert
The Folk Sessions has established a loyal following, producing quality radio programs and live concerts, and providing a community voice for Arizona businesses and organizations offering valuable services. We present the popular Highlands Center and PCA concert series, as well as producing two Folk Sessions Music Collections. The Folk Sessions can now be heard on Prescott Public Radio 89.5 fm in Arizona.