Jellyweek Free Coworking

Saturday, January 19, 2013 from 9:00 AM to 7:00 PM (CET)
Event Details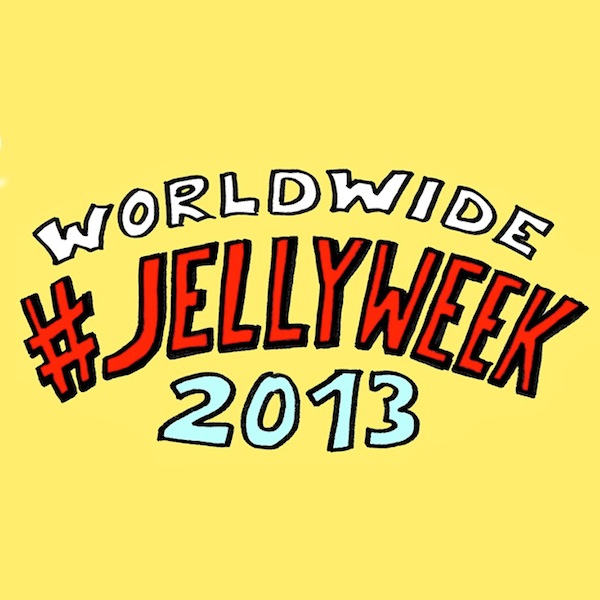 In occasione di Jellyweek 2013, The Collective ti invita a provare gratuitamente una giornata di coworking :)
Jellyweek è l'evento di condivisione e collaborazione che si tiene per una settimana all'anno in tutto il mondo; migliaia di persone si aggregano spontaneamente in café, abitazioni, uffici, luoghi pubblici, e danno vita a eventi collaborativi di tutti i tipi: sessioni di coworking, barcamp, hackatons, etc.
In occasione di Jellyweek, The Collective metterà a disposizione i propri spazi per una giornata di coworking gratuito: vieni a trovarci sabato 19 gennaio con il tuo laptop e quello che ti serve per lavorare, e vivi con noi la Jellyweek!
Per partecipare basta iscriversi da questa pagina. Leggi le note più sotto per tutti i dettagli. Ti aspettiamo!
NOTE: per garantire a tutti i partecipanti la massima qualità dell'esperienza,  la prenotazione è obbligatoria. La disponibilità varia in base al numero delle postazioni non occupate al momento dell'evento (min 5 posti, max 10 posti).
Il sistema accetta prenotazioni fino a 1 ora prima dell'inizio dell'evento. Se però decidi di venire all'ultimo istante, no problem! Mandaci un mail a hello@thecollective.it e ti ricontatteremo subito per comunicarti la disponibilità di posti.
NB: l'offerta è limitata alle postazioni; per sala riunione  e sala eventi non è prevista una prova gratuita.
When & Where

Coworking The Collective
25 Via San Nazaro
37129 Verona
Italy


Saturday, January 19, 2013 from 9:00 AM to 7:00 PM (CET)
Add to my calendar
Organizer
GeekVille
Il coworking per professionisti della creatività e del digitale.
GeekVille è un coworking (spazio di lavoro condiviso) dedicato ad aziende e liberi professionisti del settore creativo e digitale.
Lo scopo di GeekVille è promuovere la nascita di imprese e progetti innovativi basati sull'incontro tra creatività e tecnologia.
Seguiteci su:
http://www.facebook.com/geekvilleverona
http://twitter.com/geekvilleverona