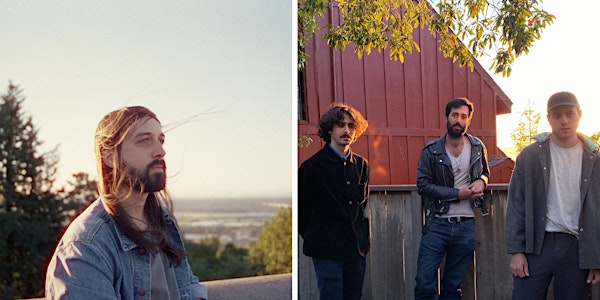 Jeffrey Silverstein + Credit Electric
Live at Doug Fir Lounge
When and where
Location
Doug Fir Lounge 830 E. Burnside St. Portland, OR 97214
About this event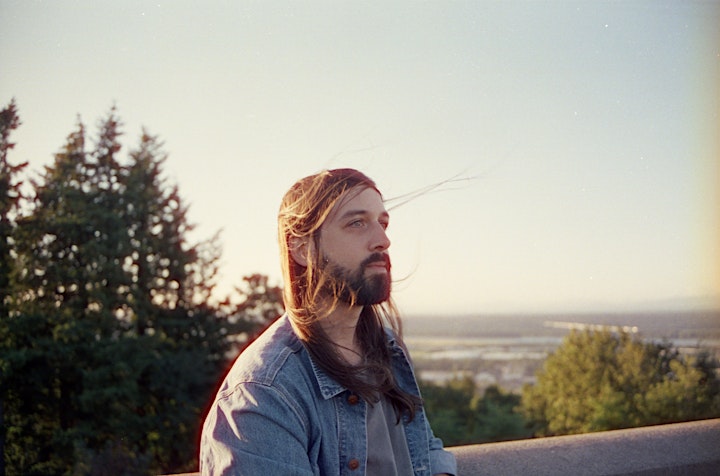 Jeffrey Silverstein is a songwriter living in Portland, Oregon. You Become The Mountain (2020), his debut LP was described as 'cosmic country with a gentle sweetness' by NPR and drew comparisons to Bill Frisell/David Berman. In April of 2021 Silverstein released Torii Gates, a new EP of psych-folk songs celebrating the unknown, small joys, and learning to be comfortable with transition. It features the pedal-steel work of Barry Walker Jr (Mouth Painter/North Americans/Rose City Band), Alex Chapman (Parson Red Heads) on bass and production from Ryan Oxford (Y La Bamba, Matt Dorrien, etc.). Silverstein is set to release his second LP in 2023.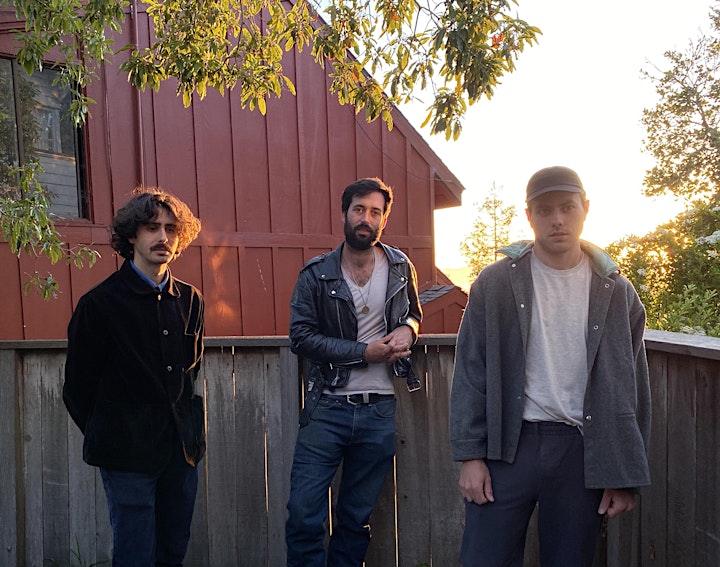 Credit Electric was founded in 2017 by songwriter Ryan LoPilato and guitarist Cameron Iturri-Carpenter. LoPilato had recently made the move out west to Oakland, CA and it wasn't long until he was introduced to Iturri-Carpenter. Later the pair connected with pedal steel guitarist Evan Hiller and rounded out the lineup with bass and drums, recording and releasing a demo, 3 eps, a handful of singles, and a self titled debut album, all between 2018 and 2020
Upon the arrival of the pandemic, the band's focus shifted from live arrangements to solo production and home recording, with LoPilato holed up at his home studio experimenting with new sounds and colors. Writing lyrics and structuring songs through the lens of surrealist automatism, LoPilato layed a foundation for Iturri-Carpenter and Hiller to play with textures that moved Credit Electric towards a new sound. What started to emerge was a body of work that drew upon lo-fi jazz, dub, post-rock, ambient music, 70's studio experimentation, and 90's indie rock as much as the rustic folk of their past releases.
In 2021 the band hooked up with Oakland based record label Royal Oakie and producer David Glasebrook. Working together, LoPilato and Glasebrook refined the album, adding texture and crafting an evocative sonic landscape while Glasebrook mixed the album at his studio in Oakland. Painting with sound while exploring open guitar tunings, esoteric synthesizers, and experimental mixing techniques, the studio itself became the instrument upon which the songs were played.
The resulting album "out of love in face of a shadow" calls to mind influences as disparate as Hiroshi Yoshimura, American Football, Dire Straits, and Magnolia Electric Co. All the while inhabiting a world completely of its own design, a sort of unclassifiable post-modern music that defies expectation and aims to reframe the definition of folk music for a new era. The live band features Evan Hiller on pedal steel guitar, Cameron Iturri-Carpenter on guitar, Paul montes on bass and Alex Miner on drums
Were you to walk into Dana Janssen's tidy gray bungalow with the green chimney in Northeast Portland, the first thing you might notice are the houseplants. They're impossible, after all, not to notice. They arc from shady corners into sunlit windows. They line windowsills and lord on countertops. They dominate the bathroom's humid climes. Ask for a plant count, and you get only a laugh.
The second thing you would surely notice — because Janssen, the longtime Akron/Family drummer who has been making kaleidoscopic pop as Dana Buoy for a decade, would surely show you — are the drums that anchor the finished basement studio. He and his partner, Jamie (the place's real green thumb, mind you), bought the house three years ago. It was the first time Janssen had room for his primary instrument in the nine years that had passed since he arrived in Portland. Downstairs, he will play you something quick and then beam, like a proud parent of his adult space.
Experiments in Plant-Based Music: Vol. I is Janssen's exuberant and strangely assuring synthesis of those previously parallel domestic lanes, houseplants and a home drumkit. Inspired by the flora that reign on the ground floor and Mort Garson's endlessly pleasing Plantasia, and conceived in the basement beneath them, these 12 pieces of luxuriant pop — rooted in Steely Dan and synthesizer strata, Afrobeat energy and astral harmonies, Robert Hunter koans and righteous horns — offer new mantras for and prospective maps of our complicated lives. "From nest we fall in no time at all," Janssen coos at one point over incisive funk. "Know that I got you, I got you." If you worry about any New Age tedium to a record inspired by photosynthesis, don't: Janssen wants you to sing along with what he's learned.
Accessibility has almost always been paramount to Janssen, despite his enduring association with "New Weird America" through Akron/Family, arguably the most boundless Pied Pipers of that systemically nebulous scene. But before Akron/Family took listeners somewhere strange, they unfailingly started with a song, some hummable artifact that remained even as they spiraled. Singing from behind the drums, Janssen often offered a sense of melodic ballast, rooting Akron/Family against the unknown.
Janssen's two previous albums as Dana Buoy have charted that very territory — unapologetic pop songs informed by R&B and electronica — without the compromise that band life entailed. But remember: He had no drums before. These songs are different not only because of their botanical genesis but because actual drums prompted Janssen to play outside of a strict rhythmic grid and to recruit outside collaborators. A longtime acquaintance who became a close friend, Kelly Pratt, arranged and played the cataracts and cascades of horns here, adding Dana Buoy to a résumé that includes relationships with Beirut, Father John Misty, and The War on Drugs. Justin Miller, meanwhile, handled the bass, his bulbous tone a perfect counterpart for Janssen's angular approach. (John McEntire, of Tortoise and something of a hero for Janssen, offered a crucial assist in mixing it.) After Akron/Family, these are Janssen's deepest musical relationships.
So these songs swing and sway and bend, their huge choruses animated by a band that perfectly balances the hard and the soft, the aggressive and the lambent. "Maidenhair" boasts a winning cheer, with Janssen using the love lives of ferns to celebrate the safe relationships we all hope to find over splashy keys and lilting horns. The trio dips into the headspace of Electric Miles again and again, always latching back onto an indelible hook. "African Violet" slinks at the start, like a dirge that wants to dance. But that's a feint for a refrain that has all the immediacy of Phoenix in their prime and somehow the kaleidoscopic wonder of Harmonia. (True heads will, of course, recognize references to the violet and the maidenhair from Garson's influential world.) He and Pratt even dig into airy improvisation on "Prelude to the Many" before gliding into the sensual space of "One Among Many," a parable rooted in the perseverance and prolificity of the world beyond humans. There is an apt looseness and precision here, mirroring the resourcefulness of nature itself.
These songs arrive at a fraught time for Janssen. Only a year ago, Miles Seaton — Janssen's rhythmic and spiritual counterpart in Akron/Family for so long — died in a car crash near the other end of Oregon, a tragedy amplified by the recent revival of their collaboration. (Seaton sings on a track here, while Akron/Family's Seth Olinsky takes a guitar solo.) And Janssen has contended with many of the same existential challenges so many folks face as they stare down 40, from health woes and novel hobbies to finding meaning after something that defined you for so long has ended.
In a very real sense, then, the plants helped Janssen find meaning and metaphors for what has been and what may be next. In these songs, it sounds like measured hope. "Naked root, growing in the air," he sings at the center of "Eventually, Good Comes to Pass," a hymn that mixes stacks of word games, sheets of acid jazz, and winks of Steve Reich pointillism. The last word hangs there in the cacophony of space, like an unheard and anxious plea, before Janssen returns to the stable bassline and the title's mantra. "Good," he finally sings, tentatively but with a welcome measure of trust. "Come to stay."