Sales Have Ended
Registrations are closed
Thanks you for joining us!
Sales Have Ended
Registrations are closed
Thanks you for joining us!
Description
It is with great pleasure that we invite you to the launch of our exciting new initiative aimed to improve academic outcomes for primary, secondary, and higher educational systems. Educational leaders across our nation face a multiplicity of challenges that impede their improvement efforts and we have the essential core educational constructs that will lead you to success.
We, at Jefferson Rowe The Vertical Horizon Solutions Group (VHSG), are a premier educational systems professional development consultancy that provides customized guidance and training on implementing best practices and effective strategies for continuous improvement.
Join us to receive insight on our educational programs that have and are currently being used with efficiency in a high school with over 50% economically disadvantaged student population where we recieved three School of Promise state awards and a National Blue Ribbon award for closing the gap. Collectively, Jefferson Rowe has over:
30 years teaching experience in urban school districts

45 years administration experience in urban, rural, and higher education

60 years coaching experience at the high school and collegiate experience
VHSG seeks to:
Build, nurture, and support vertical and horizontal teacher based teams during the school day to enahnce teacher capacity as leaders and learners that increases sensitivities to student needs.

Deliver an on-going, meaningful professional development model for teachers during the school day through an innovative flexible schedule.




Provide a comprehensive program for life skills and career research 6-12, with an enhanced ACT prep program.
Our Leadership
Stan Jefferson, Co-founder, and CEO of Jefferson Rowe, is a renowned speaker at the national and local levels on academic achievement and leadership development. He earned his Master's Degree in Education Administration and Education Supervision from Bowling Green State University.
Joe Rowe, Co-founder, and President of Jefferson Rowe, received his Master's Degree in Education from the University of Dayton and a Bachelor's Degree from Ashland University. Rowe received his Principal and Superintendent certificates from Ohio University, where he participated in Rural Principal and Superintendent Cohorts.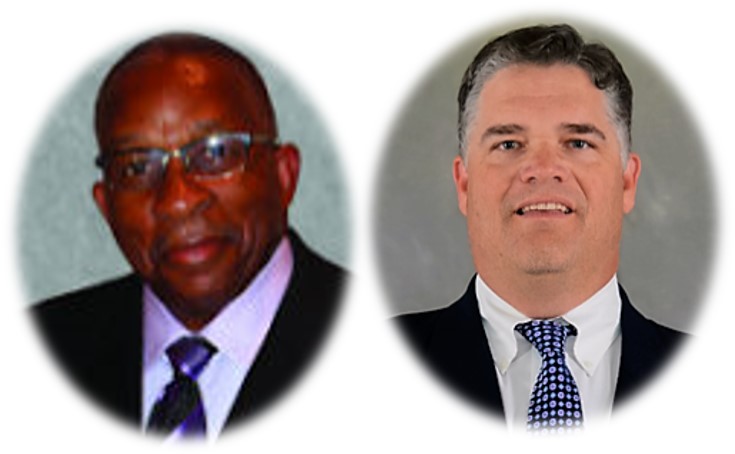 Jefferson Rowe, The Vertical Horizon Solutions Group
Visit us at www.jeffersonrowe.com
We look forward to seeing you there!
Stan & Joe