JeffCo International Women's Day March 8, 2018
Description
DEADLINE to purchase TICKETS is SUNDAY, MARCH 4 at 8 pm
Sorry! No walk-ups the day of ...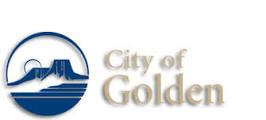 Title Sponsor
M
ore information about this event, can be found at:
https://www.ixpowerfoundation.org/women-s-day/
There are numerous ways you can participate in 2018!
• Sponsor: the day including the luncheon and pre-luncheon seminars, or sponsor an award.
• Attend: the luncheon with speakers from 11:30 am - 1:30 pm
• Attend: the pre-luncheon WOMEN's EMPOWERMENT WORKSHOP 9 am - 10:30 am
Featuring Lorraine D'Aversa, Amira Watters & Coach Stacy Fowler
* Attend: the "Meet the Candidates," Networking, and Business Showcase 10:30 am - 11:30 am
• Publicize: your Woman's Day special offer with us and put your coupon or offer in our swag bag. (Note: you must make arrangements to do this in advance by calling 303-277-9523. Must be delivered to IX Power by Friday, March 2 at noon.)
• Donate: a door prize. You will enjoy promotional benefits for this too. (Please call 303-277-9523 and deliver your door prize before noon on Friday, March 2.)
Your donation may be tax deductible. Check with your accountant. The IX Power Foundation is a 501(c)(3).
The meal features a chicken main course. Directions for ordering a gluten-free or vegetarian meal are explained when you click on the green TICKETS button. We must have requests for specific diets by March 3.
Our Keynote Speaker:
Brynn Watson
Vice President, Navigation Systems Operations
Lockheed Martin Space Systems Company

Brynn Watson is Vice President of Navigation Systems Operations and deputy for the Global Positioning System (GPS) III program for Lockheed Martin Space Systems Company (SSC). GPS III is the U.S. Air Force's next-generation program improving position, navigation, and timing services to all users. In this role, she manages day-to-day operations, ensuring GPS III achieves 100% Mission Success.
Read more about Brynn HERE.
Inclusion in the Women's Empowerment Workshop from 9 am - 10:30 am (see below) is part of your Women's Day ticket:
OUR JOURNEY TO OUR TRUE SELF!
By Lorraine DAversa

My presentation will address how to live, full-out and embody our True Self. We will identify:

• The ROLES our family and society hired us to play.
• How these roles served us.
• How these roles limited, distracted and most likely still distract us.
• If we are determined and ready to discover our TRUE SELF.
• How our brains can hinder or assist us.
• The Building Blocks that will lead us in Becoming Our TRUE SELF.
Keeping Your "Why" Alive!
with Amira Watters
It's a Holistic talk touching briefing on all aspects – mind, body and spirit. The main focus/message is that by using your mind in a positive way – you can achieve anything! The talk centers around maintaining balance between business
and personal life and the importance of self-care for the business owner.
Get Your Brain in the Game!
with Coach Stacy Fowler, MS, CPT
Learn how to make your brain play well in all your games: The game of life, the game of work, the game of health, and the game of relationships.
MEET THE CANDIDATES, NETWORKING & BUSINESS SHOWCASE
10:30 AM - 11:30 AM
INCLUDED IN YOUR LUNCHEON TICKET PRICE
Baldoria on the Water
is the site for all our seminars, the business showcase, and our main luncheon event.
146 VAN GORDON STREET, LAKEWOOD, CO 80228
Some of our corporate sponsors for the March 8, 2018 event include:
Title Sponsor: City of Golden