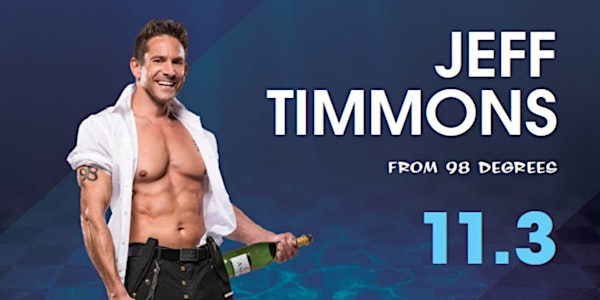 Jeff Timmons of 98 Degrees ❤ The Pool After Dark, AC - FREE Guest List!
When and where
Location
The Pool After Dark 777 Harrahs Blvd. Atlantic City, NJ 08401
Description
Jeff Timmons of 98 Degrees!
The Pool After Dark - Atlantic City, NJ
+ Music by: DJ Hollywood
- THIS GUEST LIST IS FOR - FREE ADMISSION BEFORE 12 -
Remember to say Any City at the guest list Podium.
click here for faster guest list signup!
--- SAME LINE for GUEST LIST PASS PICK UP and ENTRANCE ---
One of the hottest and largest clubs in Atlantic City to party!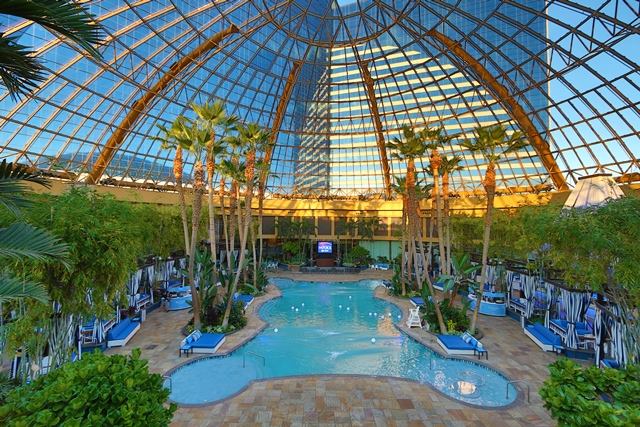 Jeff Timmons of 98 Degrees @ The Pool After Dark, Atlantic City, NJ

Visit www.AnyCityPromotions.com for FASTER GUEST LISTS SIGNUP!
The Pool at Harrah's is Atlantic City's Largest Indoor Pool & Entertainment Complex with 172,000 Square feet of Cabanas, Bars, Private Jacuzzis & Panoramic Stage. All in a climate controlled Environment. Recent Celebs: 50 Cent, Ja Rule, Jesse McCartney, Blac Chyna, Jump Smokers, Amber Rose, Snoop Dogg, Pauly D, Ray J, Brody Jenner, Jay Sean and many more!
If you haven't been there yet you have to check out this amazing spot. Cabanas / Tables / Jacuzzi's are all around and even Palm Trees! There is also an outside deck where you can chill out and enjoy the weather under the stars, and the lights of Harrahs.
Guest List may be changed or reduced for ★ Special Events ★
DRESS CODE
No athletic gear
No hats or head gear (Yamaka/turbans or religious pieces ARE allowed)
No sunglasses
No exposed chains or oversized jewelry
No hooded/zippered sweaters, jackets or pull-over's
No baggy or loose/oversized fitting clothing
No plain white T-shirts or muscle tees
No denim shorts
No boots
(FITTED) JEANS AND SNEAKERS ARE ALLOWED*
- Must be 21+ with Valid ID
- The Pool After Dark reserves the right to refuse admission or make changes at any time.
- This is only confirmation you are on the guest list