An intimate evening with Jeff Scott Soto (Trans-Siberian Orchestra) & Jason Bieler (Saigon Kick) at The Funky Biscuit in Boca Raton, FL
About this event
Reserve Seats for this event are subject to a $25 food or beverage minimum.
All Premium Stage Bar Seats for this performance include a Special VIP Pass, Meet & Greet & Invitation to a Private Soundcheck and have a direct, unobstructed view of the stage, a private bartender and a $25 food or beverage minimum.
Jeff Scott Soto
Jeff Scott Soto is an American rock singer of Puerto Rican descent. He is best known for being the vocalist on Yngwie Malmsteen's first two albums, and (briefly) the lead vocalist for Journey in 2006-2007. He also had a long tenure as the front man of hard rock band Talisman. Currently he works as solo artist, with his self-named band SOTO and as the vocalist of super groups W.E.T., Sons of Apollo and Trans-Siberian Orchestra.
His style ranges from hard rock to power metal, being influenced by classic soul singers as Sam Cooke as well as Journey's Steve Perry, and Freddie Mercury of Queen.
Jason Bieler
I was born at a very early age, poor and ½ Jewish… much like Sammy Davis JR. Music became my obsession when I was unceremoniously kicked off the Chinese National Gymnastic team for lack of flexibility and not being "Chinese enough."
Kiss "Destroyer" was my first record and it changed the course of my life forever. My first concert was Ozzy Osbourne during the Blizzard Of Ozz tour with Randy Rhoads on guitar. This single event sent me into a guitar playing frenzy that lasted until this very moment…unless you are reading this about me posthumously…in which case I am kinda bummed because I was looking forward to sushi later…but I digress.
I love love love music, from Barry Manilow to Queen, from Bjork to Tom Waits, from the Beatles to XTC, Prince to Jane's Addiction and almost everything in between. Like Nietzsche said…"without music life would be a mistake." if he actually said that?
After relentless practicing and random yet intense voodoo rituals under the cover of deep, dark night I became a guitar god where to this very day I am worshipped in many pacific island nations, I also briefly held the title of "Ambassador Of Shred" to Tonga. I resigned because I hold true the following from the great philosopher Groucho Marx…"I don't care to belong to any club that accepts people like me as a member."
I am in the band Saigon Kick and I single handedly killed hair metal with the ballad "Love Is On The Way"…making room for grunge, paving the way for Nirvana and thereby enabling Dave Grohl's career as it currently exists.
I went on to produce and discover some amazing bands with our label Bieler Bros. some of them have gone on to really successful careers. Others artists shall from this day forward, much like Lord Voldemort never be mentioned by name. I have a personal philosophy that "acknowledging failure in and of itself is a failure". I have written and developed tunes for some mega movies like American Pie, Miami Vice, Sky High. Yep, even have songs in huge video games like EA's NHL and more.
So to bring you up to date, I love ice hockey, long walks on the beach and I am not afraid to cry. I actually put my pants on both legs at the same time. I have been speaking at many of the worlds great music conferences and have enjoyed imparting my wisdom upon innocent victims around the world. I have also begun teaching guitar and songwriting when I have time, something I am also relentlessly passionate about.
I have a new music based project called Owl Stretching which is making me very happy. Saigon kick has reunited for a few shows and possibly some new music, I am producing some amazing new bands, the label is kicking ass.
Well if you have read this far you have in some large or small way contributed to my success….which to me is living a life surrounded by music, musicians, friends and family…so I really feel like I have never worked a day in my life.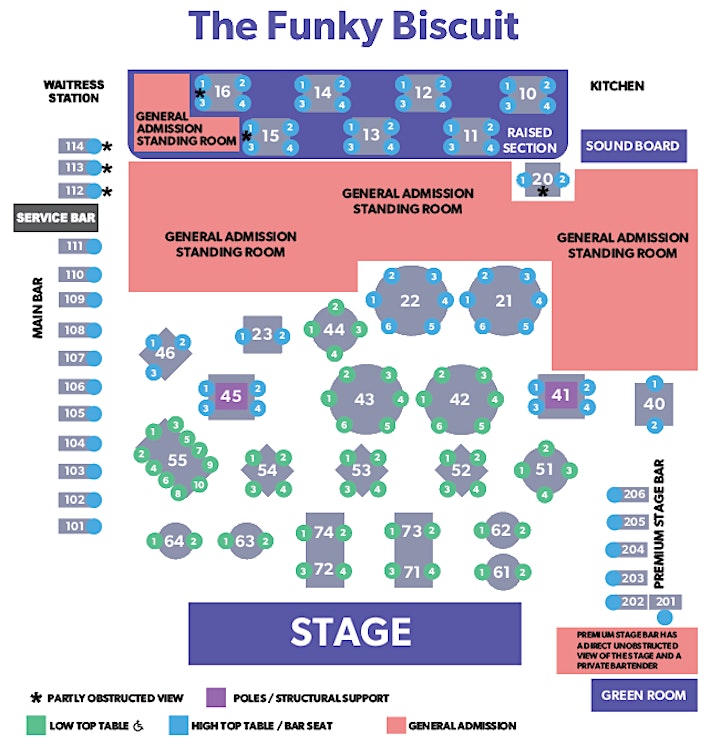 Performers
Date and time
Location
Refund policy