Jeff Piersall - How to Write Business Articles That Get Published

Wednesday, September 17, 2014 from 6:00 PM to 8:00 PM (EDT)
Event Details

---
THIS WEEK'S TOPIC: 
How to Write Business Articles that Get Published

with Jeff Piersall

$20 At the Door / $10 Advance Purchase through EventBrite

When marketing your message to the masses, it's easy to spend tens of thousands of dollars to get in various print media, industry magazines, and news journals.  There's nothing wrong with that, and in the right magazine this can be a wise investment.  And, when you can get a newsworthy story written about you and your business for free, spending all that money can be a tremendous waste of resources.
Unfortunately, for most business owners, they haven't figured out the secret to having newsworthy articles written about them.  Why?  Because most business owners haven't recognized one very obvious fact:  Editors know you are looking for free advertising, so they are already on-guard for people asking for an ad, versus contributing something of newsworthy value.
There is nobody better in the Orlando I4 Business corridor area to share with you what makes an editor tick, than the owner of Space Coast Business, Jeff Piersall.  He will be at this Accelerator series to share with you insider secrets like:
Which is better - Negative or Positive spin?
What does an editor look for in a media pitch?
Who are the right people to contact at newspapers, trade journals, and industry magazines?
To sit down with Jeff for 2 hours is a tall order.  Why?  Because he is pulled a thousand different directions every day; and, depending on the news of the day, he may have to drop everything and focus on breaking news stories.  So, for us to have Jeff commit 2 hours of his busy schedule for us is a great honor.  After spending an evening with him, you will understand why this is such a rare and privileged opportunity.
WHO SHOULD ATTEND?
Successful business owners who are ready to take their company to the masses

Business owners who have ambitions of becoming published

Business owners who want to be seen as industry experts in their community

Anyone who feels their company has an innovative, or unique approach to business and needs the exposure of the media to inform their market

Business Acumen Rating: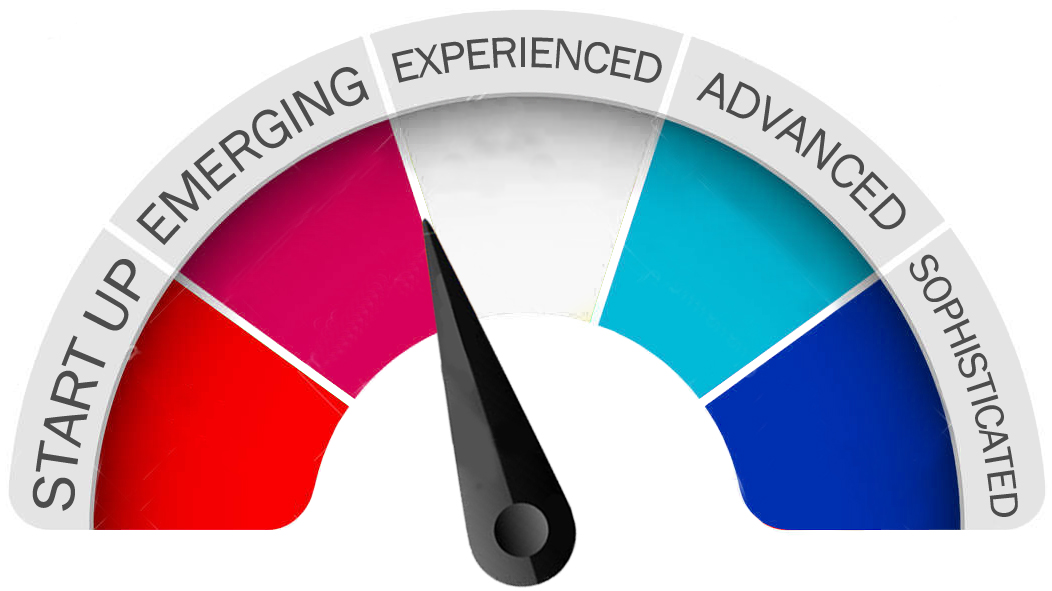 Ticket Price: $20 At the Door, $10 In Advance
ABOUT THE MENTOR: 
Jeff Piersall

Space Coast Business, LLC, a Melbourne, Florida-based marketing services company that publishes Spacecoast Business, SpaceCoast Living and I-4 Business the most read and premier monthly business and lifestyle magazines serving Central Florida.  Under his leadership, the company has experienced exponential revenue increases since its inception through organic growth and acquisition.

In 2013, Jeff founded ENVY Organics the national leader and first in all-natural organic skin & hair care products, LP-40 a venture capital firm for start-up technology companies and Sparkling Water which manages the largest restaurant on beautiful Dale Hollow Lake in Tennessee.

Jeff is a proven leader in all endeavors of his life having positively affected thousands of people throughout his career.  He is a former award winning high school and college basketball coach who had the rare distinction of coaching college All-Americans and NBA players.  During Jeff's entrepreneurial business pursuits he built a million dollar sales territory faster than anyone in company history, built and led an organization of over 9,000 independent sales representatives and turned a small $1m revenue company into a $35 million company in three years.  Corporately he has served as Vice President of Sales & Marketing for Vulcan Binder, a division of EBSCO Industries; Vice-President of International Sales for Reliv International; Vice President of Sales for The Limu Company; and CEO/President of Legacy for Life.  Jeff serves the community through several Board positions:  Junior Achievement, Economic Development Commission, Viera Charter School Foundation, Orlando Inc Board and Grow FL at University of Central Florida.

Jeff received his Bachelor of Science degree in Physical Education from Troy State University and earned a Masters degree in Athletic Administration from the University of Alabama at Birmingham. He lives in Melbourne, Florida with Judy, his wife of 33 years.  They have three children: Kali, a graduate of the University of Alabama who operates her own company Crooked Tree Productions a wedding videographer business; Ellie, a Senior at University of North Florida majoring in Special Education; and Wes, who attends Tennessee Tech University and is finishing his degree in Health & Sport Nutrition and Fitness.
When & Where

UCF Business Incubator
3218 E. Colonial Dr.
Orlando, FL 32803


Wednesday, September 17, 2014 from 6:00 PM to 8:00 PM (EDT)
Add to my calendar
Organizer
Welcome to the Key Person of Influence events page for Eventbrite. 

Our Profitable CEO Workshop Series is exclusively for owners and C-suite executives of successful, growing, professional service companies. Most of these workshops are ticketed events through Eventbrite.
These workshops aren't generic or boring presentations; they are highly-interactive conversations backed with implementable, proven strategies. You will be able to ask your specific questions to get the answers you need for your business to excel in this new collaboration economy.
Our KPI CEO Socials are are casual but highly-vetted, high-level gatherings for the sole purpose of connecting with area leaders, and connecting them to one another.  These socials are by invitation-only and are limited to 12 attendees. To be considered for an upcoming CEO Social, visit our landing page for list of qualifications and for more info:  CLICK HERE FOR INFO
To learn more about our Personal Brand Accelerator program, and for video testimonials from some of our clients, visit our website: KEYPERSONOFINFLUENCEUSA.COM

---