About this Event
Jeff Mattson + Friends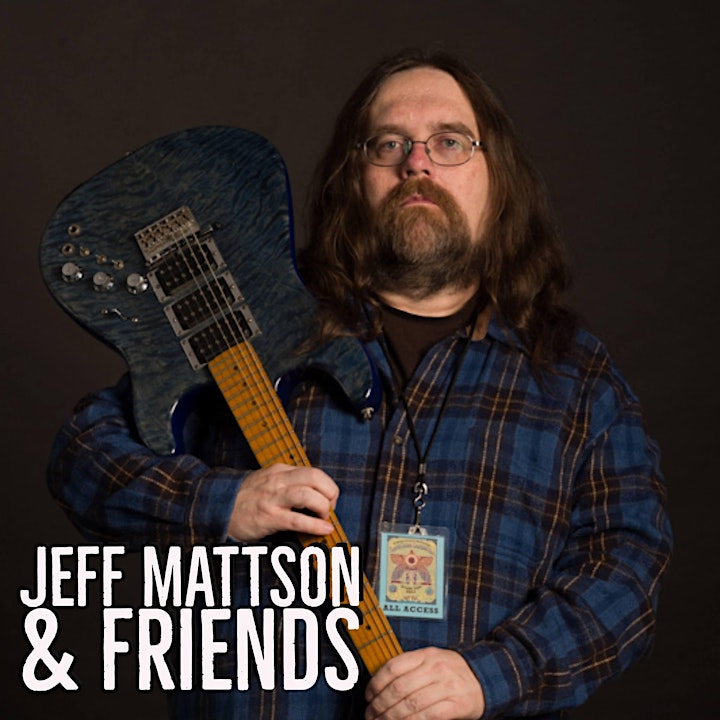 DSO lead guitarist Jeff Mattson has been a leader in NYC's Jamband scene since its inception, starting with the Zen Tricksters and making his name nationally with The Donna Jean Godchaux Band, a short stint with Phil Lesh & Friends, and now Dark Star Orchestra. Never without a guitar in his hands, Mattson has teamed up with current DSO – and former ZT – band mate Rob Barraco to form Mattson/Barraco & Friends, which has recently added bassist Rob Friedman to the fold to form a psychedelic, electric band that jams with the best of them, exploring the classic songbooks that inspired them, including Dylan, The Beatles, and Grateful Dead, not to mention an original tune here or there. If it's a good song, they can find a way to jam on it.

Jeff Mattson (guitar, vocals) is a master of eclectic styles. A founding member of the legendary jam band, The Zen Tricksters, Jeff a guitar wizard whose playing ranges from rock & roll to blues, bluegrass, country, jazz, and folk, with a healthy dose of psychedelia. In addition to his full-time job as lead guitarist in Dark Star Orchestra (he was invited to join 2009 when founding member John Kadlecik left for Furthur), Jeff also plays with longtime compatriot Donna Jean Godchaux in the Donna Jean Godchaux Band with Jeff Mattson. Jeff is also a noted songwriter who contributed songs to DJGB's latest release, Back Around (Heart of Gold Records), and his work is prominently featured on five other albums (Donna Jean & the Tricksters [2008], For Rex: The Black Tie-Dye Ball [2006], Shaking Off the Weirdness [2003], A Love Surreal [1999], The Holy Fool [1996]). He is known for delivering heart-wrenching vocals as well as his ever-present desire to explore new musical terrain with his fellow musicians. Jeff was asked to audition for Phil Lesh & Friends in the fall of 1999 and in October 1999, Jeff and then Zen Trickster keyboard player, Rob Barraco, played three shows with Phil & Friends at the Warfield Theater in San Francisco.
Rob Barraco has played music on both keyboard and guitar since the age of 6 and has been a professional musician all his adult life. For over ten years in the '80s and early '90s he was keyboardist for the hit TV show The Cosby Show and its spin off It's A Different World.
Rob toured with R&B sensation Freddie Jackson in the late '80s before joining The Zen Tricksters. Rob spent eleven years touring and recording with The Tricksters turning out two studio albums and playing live shows across the US and Canada. It was their second album, A Love Surreal, that caught Grateful Dead bassist Phil Lesh's ear.
Phil summoned Rob and Trickster guitarist Jeff Mattson to play a series of shows in San Francisco and then on to tour the country double billing with Bob Dylan. That band included drummer extraordinaire John Molo, boy wiz Derek Trucks, and the ubiquitous Warren Haynes. The following year one of the great jam bands of all time was formed with Phil, Rob, John, Warren and the guitar giant Jimmy Herring. This band would forever be known as The Q (short for The Phil Lesh Quintet). They went on to tour the country for three years and put out one studio album, There and Back Again.
In 2002 Barraco joined with the original members of the Grateful Dead for the Alpine Valley reunion shows and then toured with them in 2002 and 2003. In 2004 he joined Chris Robinson's New Earth Mud. In 2005, he toured with Dark Star Orchestra after the tragic death of keyboardist Scott Larned, joining the band full-time shorly thereafter.
Rob has one solo CD co-written with Robert Hunter titled When We All Come Home.
Tom Barraco has been playing drums since the age of 5. As the son of Rob Barraco, Tom was exposed to music at an early age. Growing up in Huntington, NY, he recorded and toured with various local rock bands. Tom has also frequently shared the stage with Dark Star Orchestra, and in 2006 he recorded percussion on his father's solo album When We All Come Home. Tom then attended Five Towns College, where he studied drums and percussion under notable jazz and Broadway drummer Azande Cummings. Tom has been drumming in Mattson/Barraco & Friends since the Fall of 2013.
Food & Drink
Enjoy the show with top-level, throwback americana pub fare created by the award-winning chefs over at Ripplewood Whiskey & Craft.
Happy Hour: 4 - 6pm Tuesday through Sunday
Dinner Service: 5 - 10pm Tuesday through Sunday
Kids menu is always available!
Reserve a table here!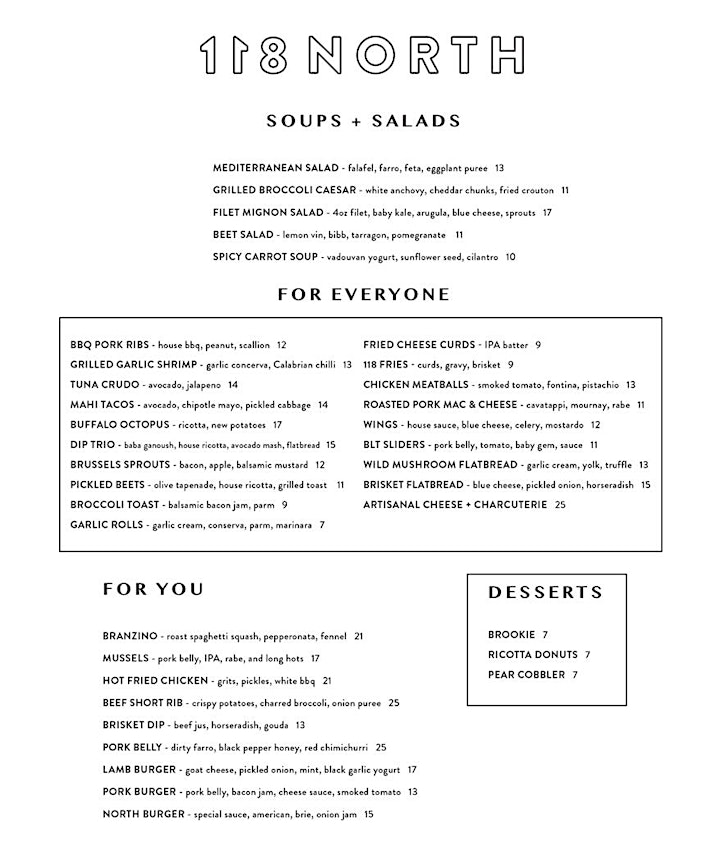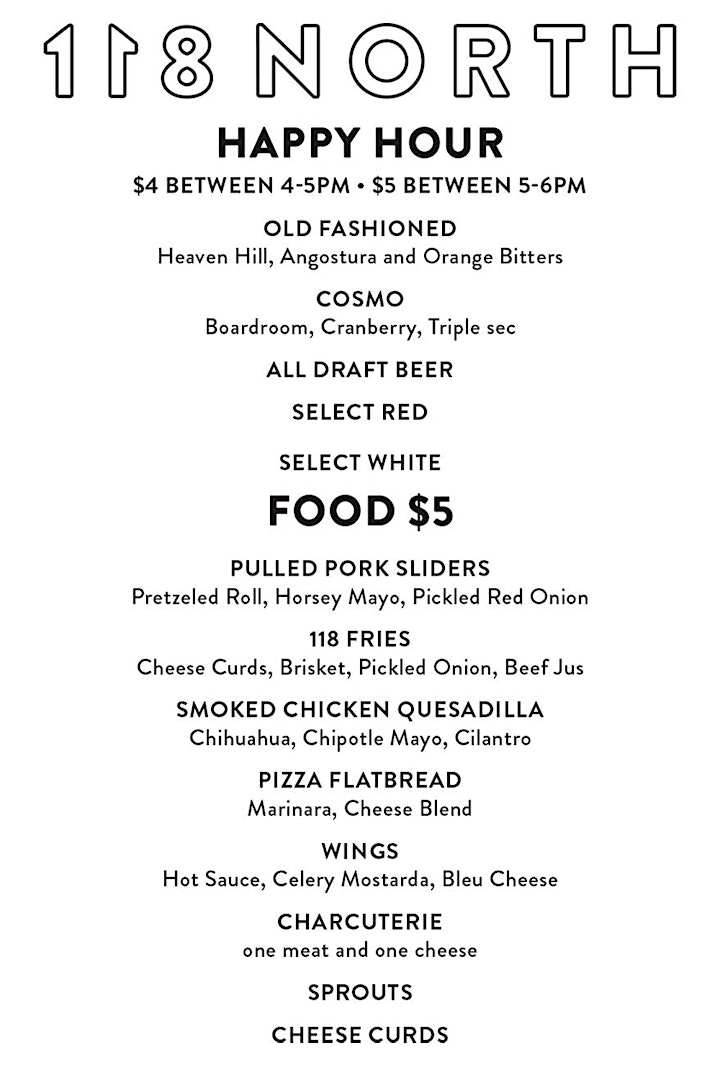 Performers
Date and Time
Location
Refund Policy