Jeff Gellman's Two-day Hands-On Dog Training Workshop Hosted by Astro Kennels South Carolina

Saturday, December 17, 2016 at 9:00 AM

-

Sunday, December 18, 2016 at 5:00 PM (EST)
Event Details
Special surprise seminar.
with 10 days notice i am having another seminar at Astro Kennels, this one sold out for the one I did one month ago, so I am doing another one and offering more extensive hands on for the owners with remote collars. Everyone will be up working with their dogs on remote collars to get a better handle of the work with the dogs that they need to do.
Early bird specials in effect, $10.00 BBQ on Saturday night,
There will be dock diving demo and participation
Protection and Bite work demo and also Cadaver Searching demo by the awesome staff of Astro Kennels
JEFF GELLMAN OF SOLID K9 TRAINING
Join us for an exclusive event for dog owners and rescue staff!
Saturday and Sunday: 9am-5pm both days (lunch and snacks provided)
 Watch this short video clip to see the motiviation behind my RV Dog Training Seminar
TWO-DAY Full Hands-On Dog Training Workshop 
You can see and hear reviews and testimonials at the link below:
Jeff Gellman has worked with thousands of dogs from around the world. Even the most out of control dogs can be quite easily trained in a short period of time utilizing the correct tools, techniques and philosophies. Most bad behavior is caused by simple lack of structure, leadership and proper communication between dog and owner. One of the biggest issues is owners having a good relationship with their dogs which tremondously helps the training, but it is a catch 22 your dog is out of control, it is hard to have a relationship. We get you on your way to help you build a solid foundation.
In this seminar, Jeff will utilize the triage model. No matter the issue or problem behavior. With a working sot you bring your dog to this seminar. With an audit spot you come without your dog. Jeff will work tirelessly with you and your dog both days on your dog's most important issues. Some behaviors will be resolved immediately, and Jeff will provide all participants with a personalized Plan of Action to work on at home. 
In this seminar, Jeff will cover:
* his original Calm on Command
* helping your dog understand clear definitions of the commands you give your dog. 
* how to eliminate leash pulling within five minutes
* stop jumping in seconds (a huge issue with dogs and it does not take long to eliminate)
 * all obedience training
* understanding the fundamentals of separation anxiety and how to eliminate it 
* sit/down/place/heel/recall both on leash and off leash
* how to master the five basic commands with distractions
* what to do with aggressive behavior and how to prevent it
* how to immediately stop problem behaviors and prevent them from coming back and how to make sure        most bad behaviors do not start
* behavior modification working on dogs state of mind and understanding how that affects the dogs total behavior both good and bad.
*learn how to properly use punishment, corrections and aversives for unwanted behaviors  (what we call a calm correction)
* understanding your dog's "state of mind" and why that affects the overall training 
* understanding motivation in your dog to be able to get the best results
* Jeff's low-level remote collar training philosophy and techniques, all remote collar training is NOT the same. Most folks are not properly conditioning the dog to the remote collar. With us your dog should be excited about wearing one for training. 

Spend two days with Jeff!
With so many owners struggling with their dogs, finally a no-nonsense way to communicate, train and connect with your dog for real results. You will leave the seminar with practical no nonsense advise, philosophy and training to dramatically increase your relationship, trust and understanding on how to communicate with your dog.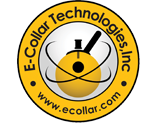 For folks purchasing a WORKING spot, please also fill out our online Training Contract so we have a better understanding of your dog's issues and behaviors prior to the seminar; there are also liability issues that are addressed in the contract. Please go to the following link to complete the contract:
*All tickets are non-refundable. However, a ticket may be transferred to another owner/dog, if the original person can no longer attend. If transferring your ticket to another owner/dog, the new prospective attendee must fill out the above Training Contract and submit vaccination records before attending the seminar.
For more information on Jeff, please visit: 
SolidK9Training.com or on Facebook.
Have questions about Jeff Gellman's Two-day Hands-On Dog Training Workshop Hosted by Astro Kennels South Carolina?
Contact Solid K9 Training
When & Where

Astro Kennels
418 Scuffletown Road
Simpsonville, SC 29681


Saturday, December 17, 2016 at 9:00 AM

-

Sunday, December 18, 2016 at 5:00 PM (EST)
Add to my calendar
Organizer
Solid K9 Training
Solid K9 Training offers Board and Train, Board and Play as well as daycare. We specialze in off-leash training and training of some of the most challenging dogs around at our training facility in Providence RI. Jeff tours the world, doing 2 day seminars geared towards dog owners, trainers, shelter  and rescue folks.  Jeff Gellman is also part of the Train the Trainers (T3) seminar series which is a 7 day seminar series geared towards folks looking to get int the dog training business. 
Jeff Gellman's Two-day Hands-On Dog Training Workshop Hosted by Astro Kennels South Carolina