Description
3 Day Workshop (June 13-15)
Are you a Budget Manager, FP&A Professional, Cost Centre Manager, Department Head, CFO, CPA, CMA, CGA, Project Manager, BI/CPM Consultant, or Spreadsheet Power User?
Does your team share spreadsheets to create budgets? Track costs? Forecast revenue? Perform analytics?
Is there often chaos as your team uses Excel to manually gather, compile and analyse your data?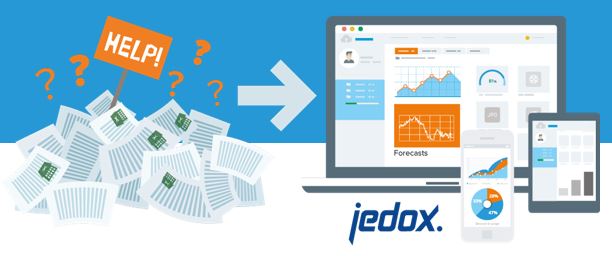 This workshop will show how teams can extend Excel's capabilities with Jedox (www.jedox.com) to save time, effort and money in any planning, budgeting, forecasting, analytics or other spreadsheet-based business process.
See how to regain control of your data collection, consolidation and analysis, and regain confidence in your spreadsheet-based decision-making reports.
Attendees will learn how to enhance spreadsheets with:


Integrated, centralized data storage and user access control
Automatic data consolidation, dynamics reporting, and source data refreshing
Integrated spreadsheet, web and mobile environment for data publishing AND INPUT
And much much more.
Details:
This 3 day workshop (daily 9-5) is designed to help attendees understand the core features and functionality of the Excel-enhancing Jedox Suite.
Course material is presented in the context of practical business problems, and our workshop allow you to work with sample data or your data to explore Jedox's features and functionality.
We deliver at a pace suited to the group, but an intermediate or greater knowledge of Excel is essential. We utilize "hands on" exercises to bolster key concepts.
Topics covered include a refresher of OLAP fundementals followed by system architecture, installation and set-up, effective modelling techniques, and web spreadsheet features such as form elements, dyna ranges, widgets, and framesets.
In addition, you will receive training in Jedox ETL (including transformations), data validation, extracting from XML files and web services, normalization, updating logic and error handling.


Notes:
Daily, 9:00 AM to 5:00 PM, June 13th to 15th

Lunch provided (please advise organizer if you have dietary restrictions)

Parking available at Advanced Parking Lot No. 9117, South Side of Building... details
---
Training presented and provided by...