Description
JDRF Tailgate presented by UPMC, UPMC Health Plan & Children's Hospital of Pittsburgh

Join us for a JDRF Tailgate before the Type 1 Diabetes Awareness Day at PNC Park! We'll be stationed in the parking lot in front of The Clark Bar & Grill in the North Shore, starting at 11:30am. If you haven't gotten your discounted tickets to the game yet, you can purchase them at www.pirates.com/jdrf. A portion of the ticket proceeds will benefit JDRF!
This is your chance to mingle with other JDRF families, enjoy free food and drink, and get ready to cheer on the Bucs! Plus, everyone who purchases a JDRF ticket to the game will be seated together so we can enjoy a whole afternoon of fun!
The tailgate is free, but please register here so we can plan accordingly. If you have any questions, please contact Carling Nolan at cnolan@jdrf.org or 412-258-1319.
Presented By: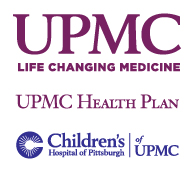 Frequently Asked Questions
Parking
There will be paid parking available in the same lot as the tailgate for a fee of $15-$25. However, I cannot be certain that this lot won't fill up at some point. There are additional parking lots in the North Shore. This Link will help you plan your parking for the day.
Food
The Tailgate will have complimentary food/drink for you. We will have deli sandwiches, vegetable trays, and bottled water. If you would like to bring something else to eat, you're welcome to bring your own food as well. You might want to consider bringing a few low blood sugar snacks in case of emergency.
Location
The tailgate will be located at the Clark Building parking lot in the North Shore. The address is 503 Martindale Street, Pittsburgh, PA 15212. We will be stationed in front of the Clark Bar & Grill.
Time
The official timing of the tailgate is from 11:30am-1:00pm. However, I will be coming down to the parking lot around 9:00am in order to save our spaces for the day. You're welcome to stop by earlier than 11:30 if you're down there before then.
Additional
Along with food, we will also have a few corn hole sets and other games set up for you to enjoy. Plus you'll have the chance to mingle with other JDRF families!