JD Gershbein on Connect to Prosper: How to Opportunize (tm) Your LinkedIn Network @ Digital Citizen University

Thursday, February 26, 2015 from 11:00 AM to 12:00 PM (CST)
Event Details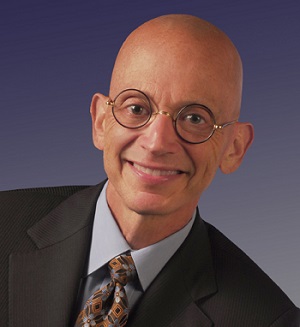 CONNECT TO PROSPER:
How to OPPORTUNITIZE™ your LinkedIn Network
Our fate in business is dictated by the quality of our relationships. LinkedIn is reshaping the paths previously taken toward forging new and more meaningful connections. From this point, you will be defined in business by the people with whom you choose to interact.
Your level of engagement within your LinkedIn network will have far-reaching effects in your ability to drive meaningful conversations and generate real world business opportunities.
Are you connecting with the right people?
On LinkedIn, you have unprecedented access to the people you need to meet. The challenge is in making good decisions in assembling, managing, and leveraging your professional network. If you are like many LinkedIn users, you have been sending and accepting invitations to connect and, over time, built a sizeable directory of connections. You may be wondering: What do I do now? Who are these people?
Join JD Gershbein, one of the world's top thought leaders on LinkedIn, and learn the specific strategies, techniques and processes that will transform your professional network into a hotbed of new business opportunities.
YOU WILL LEARN HOW TO:
Develop a fertile, opportunity-rich LinkedIn network

Isolate new areas of growth within your existing professional network

Position your LinkedIn profile for maximum positive impact and visibility

Approach potential decision-makers and economic buyers with confidence

Form strong strategic alliances and lasting referral partnerships

Mobilize an army of personal brand evangelists that will sell you

Generate and qualify leads in the LinkedIn groups

Build trust and establish rapport instantly on LinkedIn
For more information on JD, please visit http://www.linkedin.com/in/jdgershbein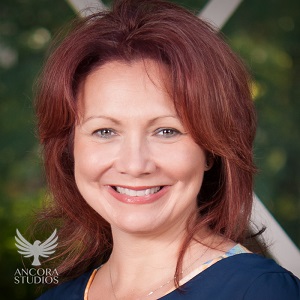 Digital Citizen 101 Authored by Sherri Henley of Sherri Henley Intelligence; Founder and CEO of Business Over Coffee International (BOCI) and Founding Senior Partner, iShare Agency - Developer of Digital Citizen University (DCU)
Digital Citizen 101 is a basic synopsis of various resources of intelligence, communication and applications used to enhance your global development of skills on the internet or mobile device.
In this book you will be introduced to three areas of expertise that are imperative to your success in harnessing the power of your audience:
INTELLi.CATE

COMMUNi.CATE

APPLi.CATE
Words and definitions are composed and compiled by Sherri Henley
INTELLi.CATE
To intellectually communicate about a subject matter that requires insider knowledge obtained from back office intelligence.
COMMUNi.CATE (digital definition)
To build, embrace or enhance a community of people in a global society who are able to interpret cross-cultural lines of expression by way of digital intelligence. i.e., using a #hashtag to target a specific topic within a particular country, city, state or region.
APPLi.CATE
To apply practical and digital applications to varying levels of intelligence discovered within an array of integrated web-based platforms.
For more information on Sherri Henley, please visit http://sherrihenley.com/
Have questions about JD Gershbein on Connect to Prosper: How to Opportunize (tm) Your LinkedIn Network @ Digital Citizen University?
Contact Sherri D. Motes
Organizer
Sherri D. Motes
Sherri D. Motes, Author and Founder of Come Into Your OWN is a speaker, digital strategist, collaborationist and a Mother. 

Come Into Your OWN books - A 31 Day Experience and A 31 Day Leadership Transformation (co-authored by Sherri D. Motes and Gordon Tredgold, Author of FAST) have been touted as "The People's Book(s)" by CBS Anchor and OWN Ally, Marybeth Conley. Sherri has authored additional published books, and is featured periodically in magazines and op-eds as a digital strategist and business columnist.

Sherri invests valuable resources into people for sustainable success by coaching them to discover their authentic voice, craft a strong message that resonates, and then, share their exclusive story with confidence and poise. Each level is ultimately accomplished through sweat equity combined with consistent implementation of a customized digital strategy.

Sherri trains clients through private, group and corporate sessions as an impetus to increase social media intelligence. Contributing to University of Memphis, Fogelman College of Business and Economics, among others, through periodic speaking, training and development, Sherri has received awards from a variety of reputable educational entities.

As Founder of parent company, Business Over Coffee international (BOCI), Sherri D. Motes has mastered the art of collaboration through digital citizenship. She has hosted regular radio and television programs on a variety of media channels including @KWAM990, a CBS affiliate, as Co-Host of The Marybeth Conley Show.

As a result of her work to Bring Everyone Together, the mission of Business Over Coffee International, Gubernatorial and Mayoral Proclamations have proclaimed the first Thursday in December, Together Strong Day, over a five year period.