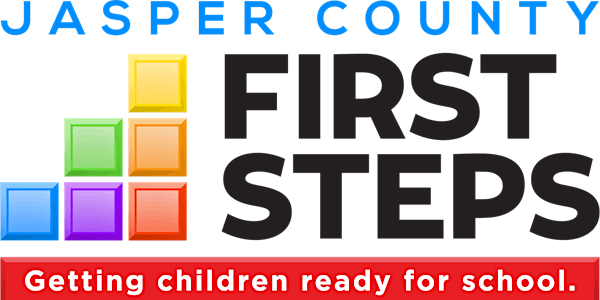 JCFS Child Care Training - 2/19/22 - ONLINE
JCFS Child Care Professional Development Training - ONLINE Health & Nutrition - 5.0 Certified Hours
When and where
Location
Jasper County First Steps 456 Grays Highway Ridgeland, SC 29936
About this event
Facilitator: Ms. Ella Mack
9:00 am Session 1: Increasing Awareness of Children Well-Being
Course Number: CE-HS-137114
2.5 hours Health
Description: Developmental Monitoring and Screening for Health Professionals. If a child has a developmental delay, it is important to identify it early so that the child and family can receive needed intervention services and support. Healthcare providers play a critical role in monitoring children's growth and development and identifying problems as early as possible. Teachers will collaboratively receive best practices to assist them in performing daily health check and screenings.
12:00 pm Session 2: Reduce the Spread of Classroom Germs
Course Number: CE-HS-137006
1.5 hours Health
Description: One of the most important steps in reducing the number of germs (micro-organisms such as bacteria, viruses and protozoa) in an Early Childhood setting, and therefore the spread of disease, is the thorough cleaning of surfaces that could possibly pose a risk to children or staff. Surfaces considered most likely to be contaminated are those with which children are most likely to have close contact. Trainees will engage in activities and discussions on ways to reduce the spread of germs in the classroom.
1:45 pm Session 3: Building Healthy Eating Habits in Young Children
Course Number: CE-NU-136043
1.0 hour Nutrition
Description: A proper diet is the key to a healthy lifestyle. The origin of a healthy constitution begins from the time you are in your mother's womb. However, it is the diet in childhood and teenage years that has the most impact on the development and growth of a human being. A healthy eating habit during the formative years of childhood builds the organ tissues, muscles, teeth, bones and heart of a person. Lack of enough nutrients in the diet stunts the growth of a child. A good supply of nutrients does just the opposite. This underlines the importance of eating healthy for kids. A healthy diet builds up a strong immune system, protects kids from childhood obesity and helps maintain a healthy weight. Healthy diet is also important for would-be mothers. This is because their breast milk should comprise of essential nutrients that an infant needs for proper growth and development. Once an infant grows up a little, it can find these nutrients in foods.
This training will be offered ONLINE via the Zoom platform.
Registration once for the full day training (3 sessions)
The link to access training will be sent to the email used to register for the event.
Please use a unique email for each participant.
Contact JCFS @ 843-726-5100