Description
The Asian American Journalists Association (AAJA) is offering a one-day workshop based on JCamp, its long-running program for high-school journalists. This one's for the teachers.
Any high-school, middle-school or community-college instructor looking to start a journalism program or dramatically upgrade its current approach is invited to participate in this full-day event. The curriculum will consist of tips, support and discussion geared towards making you better leaders of your school program, especially if you're starting from scratch and have little to no prior experience teaching journalism.
Attendance is free, but you must register before June 28. Registration will be limited to the first 25 people that sign up. Participants will also be invited to a reception honoring the country's top high-school journalists, immediately following the workshop. If the event is sold out when you're trying to register, contact ty.tagami@ajc.com or cbenson@politico.com to be put on the reserve list.
Guest speakers include: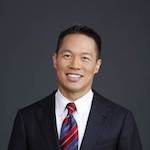 Richard Lui is an American journalist and news anchor for MSNBC and NBC News. He anchors Early Today on NBC and is a dayside anchor for MSNBC at 30 Rockefeller Plaza. Lui was formerly at CNN Worldwide where he anchored "Morning Express" and became the first Asian American male to anchor a daily, national cable news show. Lui also led the network's morning political reporting team for the 2008 election.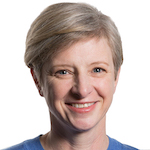 Clea Benson is the deputy editor at POLITICO Pro. Before joining POLITICO as financial services editor in 2015, she spent five years covering financial regulation and federal housing policy at Bloomberg News. She has also written about politics, government, and economics as a reporter for The Philadelphia Inquirer, The Sacramento Bee, and Congressional Quarterly. She's from Los Angeles, went to Bryn Mawr College, and holds a graduate journalism degree from UC Berkeley.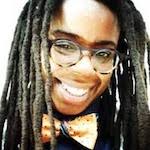 Kyndell Harkness is the photo editor for news and sports at The Minneapolis Star Tribune where she has been a photojournalist for more than 10 years. Harkness grew up in Harlem and is a graduate of Michigan State University. she started on the school paper, The State News, as a freshman and has not stopped working at a paper since. Her first staff position was at the Daily Press, a medium-size paper in southern Virginia.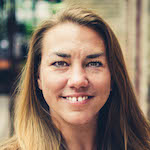 Lori Keekley advises at St. Louis Park High School (Minnesota) where her students have been recognized on the state and national levels. Keekley is a former Dow Jones News Fund Adviser of the Year, recipient of the National Scholastic Press Association's Pioneer Award, Columbia Scholastic Press Association's Gold Key. She also serves as Journalism Education Association's Scholastic Press Rights Director.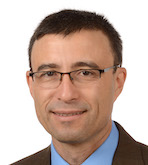 Ty Tagami is an education reporter at The Atlanta Journal-Constitution. He writes about K-12 education, focusing on statewide issues. Since 2002, he has covered government, politics, crime and schools for the AJC.