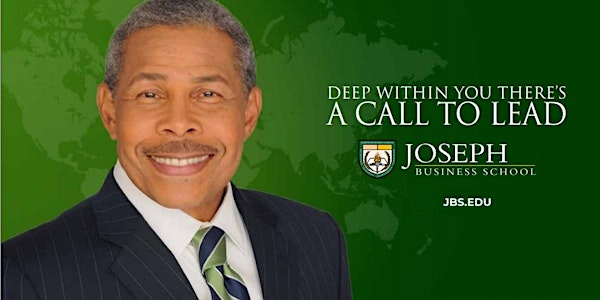 JBS FREE Entrepreneurship Information Session (Virtual)
Become An Entrepreneur!
About this event
The mission of the Joseph Business school is to equip entrepreneurs and raise up companies and create wealth to transform desolate places into flourishing communities for the glory of God. Join us at our next free online JBS Entrepreneurship Information session where you will learn about experiencing the 9-month Entrepreneurship program. Hear from faculty and Alumni about the details of the program and what you will learn so you will know how to start and grow your business doing it God's way.
The Joseph Business School 9-month nationally accredited campus & online entrepreneurship program that offers over 30 courses and provides students with a practical and biblical approach on how to start and run a business doing it God's way.
Our information sessions are a great way to explore all that JBS has to offer, meet faculty and current students, learn about opportunities, tour our campus, and see if JBS is the right place for you. If you are looking for a program with excellence, integrity, profitability, and leadership JBS is the program is for you!
We'd love to meet you (virtually) and answer all your questions! Join us for the upcoming virtual Information Sessions
Please select the one session that best fits your schedule and register.
Information session:

• Saturday, September 18 at 10:30 a.m.

• Sunday, September 19, at 3:00

• Tuesday, September 21 at 6:30 p.m.
Last day to apply is September 23, 2021
Online Classes begin October 4!
Online Spanish Classes begins October 4!
Campus Classes begin October 2!
To connect to a JBS Team member email us at info@jbs.edu