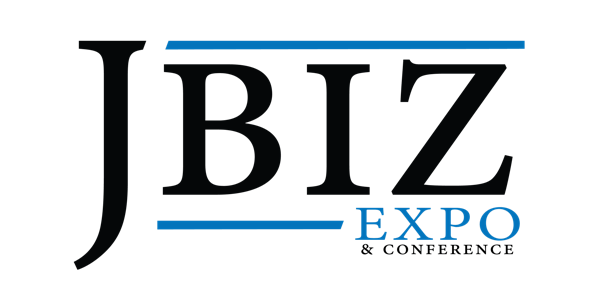 JBIZ EXPO 2022 -EXIBIT & SPONSORSHIPS -Registration link
B2B Business Expo & Conference
When and where
Location
BlueClaws Stadium - First Energy Park BlueClaws Stadium Lakewood, NJ 08701
About this event
J-Biz Expo & Business Conference
For nearly a decade, J-Biz has distinguished itself as the Jewish business world's premier general B2B event, anywhere. Business leaders and entrepreneurs in all industries, from around the globe – US, Canada, Israel, Europe and beyond – unite to network, advise, innovate, invest and partner. This is the single date on the calendar where the highest echelons of the business world, plus your potential clients, vendors, partners and coaches, are all merely one handshake away. Year after year, countless businesses and deals have been launched, perfected and boosted for the long term as a result of this event. Entrepreneurs in all industries gather at this prestigious event hosted by the Orthodox Jewish Chamber of Commerce, which has offices on Wall Street and in Lakewood, NJ. The 2022 J-BIZ Expo & Business Conference which will be taking place Nov 16 at BlueClaws Stadium in New Jersey this year features exhibits from dynamic companies in all industries servicing the Biz world. Businesses can cost-effectively reach their target audience, while visitors can meet company executives and experience firsthand the numerous products and services that are available to enhance their Businesses. Exhibitors and attendees from throughout the region – including members of the Orthodox community - come to network and collaborate, working together to reach their highest entrepreneurial aspirations. Beyond a hefty representation of NJ- NY area businesses, VIP representing governments and businesses from nations around the world attended the event, working to build bridges of mutual economic success. The J-Biz secret sauce has always been its ability to maximize the power of face-to-face networking. The more potent the network is, the more potent the networking is. Of course, in addition to the star-studded business conference, the 2021 J-Biz expo floor will feature a buzz of "person-to-person" B2B networking by a diverse group of quality business service exhibitors in all industries. The opportunity to network and expand your client list is practically endless. J-Biz is comprised of two main components: A) A B2B networking floor, featuring businesses of all sizes, in all industries; and B) A high level business conference, featuring informative workshops from some of the leading minds in today's business world.
To inquire about becoming a corporate sponsors
contact sales@ojchamber.com
call 212-659-5270 Ext. 104
RESERVE A BOOTH
What's YOUR B2B Service? 
Welcome to the JBIZ EXPO 2022
The PERFECT opportunity to exhibit your latest services and products for other businesses.  Target Exhibitors: Businesses with services to enhance the functionality of business owners and grow their bottom line.
Target Attendees: Business Owners, Managers, Executives, Decision Makers.
Corporate, Small business, Freelancers, etc
FREE ADMISSION for attendees. Why: Showcase why businesses should choose you over others, promote your business to those seeking your services, and business to business networking.   Where/When: Nov 16 BlueClaws Stadium Lakewood NJ.
JBIZ EXPO is The greatest Business Expo with ripple effects for years after each event.
Businesses from startups to large corporations and several in between join from across the US and beyond to network, providing companies with the chance to promote their business, and limitless opportunities for face-to-face networking with the Jewish BIZ community and those that want to do BIZ with them.
​Some examples of business industries that exhibit include Business service providers such as financing, payroll accounts, web design, app development, graphic design, marketing, freelancing, payment processing, business photography, business technology solutions, specialty training solutions, consulting and more.
​Exhibitors can cost effectively reach their target audience, (Business owners and decision Makers) while visitors can meet company executives and experience firsthand the numerous products and services that are available  to enhance their Businesses.
To preregister/ become corporate sponsors contact sales@ojchamber.com call 212-659-5270 Ext. 104 or Visit www.jbizexpo.com