JBF Waxahachie/Mansfield: First time Parent/Grandparent-Foster/Adoptive
Description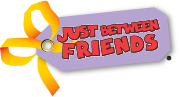 At JBF you will find everything you need for a growing child. Tons of clothing, shoes, nursery gear, bathtime essentials, safety must-haves, swings, bouncy chairs, strollers, high chairs, pack'n'plays and on and on! Best of all, these items are available at a fraction of the retail cost and you can be our special guest and shop the largest selection BEFORE we open to the public! Shopping time is October 17th from 6pm-9pm
Each pass is valid for one adult admission. You may request up to 2 tickets so you can shop with your hubby, mom or BFF.

You may enter at 6:00pm or AFTER and shop until 9pm.

You can print your pass or you can show it on your smart device at the door.

We accept cash, VISA, M/C, AMEX and Discover.

Childern are allowed at 6:00pm and after.
OPEN TO THE PUBLIC SALE HOURS
Friday, October 18th: 9am-6pm: $3 admission (use this pass to get in FREE)
Saturday, October 19th: 9am-noon: noon-1pm: Closed
1pm-6pm is our HALF PRICE SALE (all items without a star are half price) 6pm: Close
No admission fee on this day.
For more information visit our website waxahachie.jbfsale.com