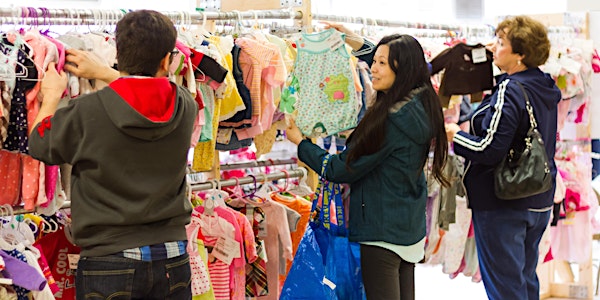 JBF Richmond 2020 Spring Kids Event
When and where
Location
Wayne County Fairgrounds 861 Salisbury Road North Richmond, Indiana 47374
Description
JBF Richmond knows that you want to be a savings expert. In order to do that, you need to save money the best possible way. The problem is kids outgrow items quickly which makes you feel frustrated and that your wasting money. We believe you shouldn't have to overspend to get good clothes at great prices. We understand you want quality items at the best prices which is why we offer these events to help thousands of families save money. Here's how we do it:

1. Offer a variety of items to meet your families needs; baby equipment & gear, maternity and infant items, outdoor and indoor toys, sports equipment, electronics, books, strollers, shoes and more!
2. Price point is 50-90% off retail.
3. Shop Saturday, March 28th from 9-5pm. Enjoy 50% off savings Saturday from 8-10pm or Sunday, March 29th from 9-1pm.

Congratulations you are just a click away from claiming your free admission pass and saving a TON!

IKEA bags are available to use while you are shopping. All purchased items will be bagged for shoppers to take home their items.

We accept cash, debit and all major credit cards.
Can't wait to see you at the event!

Dawn
dawn@jbfsale.com
918-706-7772 (text/cell)
Interested in selling your children's items? Click here to learn how you can turn clutter into cash!
Keeping it social - online JBF Richmond, Facebook, Instagram or text Richmond to 317-483-0008.