Description
Just Between Friends of Allentown/Bethlehem

Fall 2017 Event
September 13th-16th, 2017

Sale Schedule

Wednesday, September 13th- Presale Day

12:30 pm - Team Leaders/Super Cashiers (by invite only)

1 pm - 12-hour volunteers

1:30 pm - 8-hour volunteers

2 pm - 4-hour volunteers

3 pm - Prime-time presale. Admission $10. Get tickets here!

4 pm - Consignors + 1 friend

6 pm - Expecting parents and grandparents, military personnel and teachers (with ID). Get tickets here!

Doors close at 8 pm

Thursday, September 14th- Restocked Sales Floor!

9 am - 8 pm - Sale OPEN TO THE PUBLIC. Admission $3 at the door. Click "get tickets" to reserve your FREE admission pass

Friday, September 15th

9 am - 5 pm

- Sale OPEN TO THE PUBLIC. FREE admission!



6 pm - 50% off presale for ALL volunteers

6:30 pm - 50% off presale for consignors

Doors close at 8 pm

Saturday, September 16th - Half-Price Day!

9 am - 3 pm - OPEN TO THE PUBLIC, free admission, no tickets required


Many items reduced to 50% off



4 pm - 5 pm - 75% off sale (75% off all donates) for volunteers ONLY!

Enter our contests & giveaways...

on Facebook HERE

SHOP EARLY FOR THE BEST DEALS!

Check out this before and after: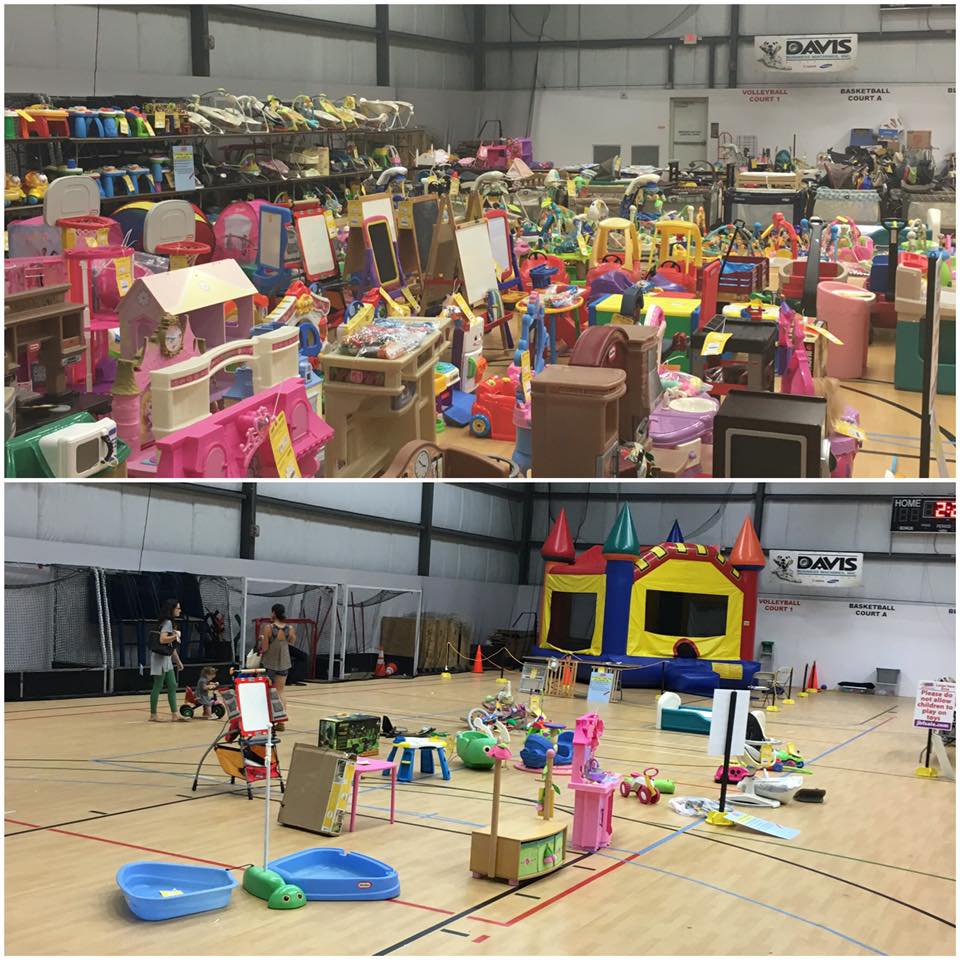 Prime-Time Presale Shoppers
Want to shop BEFORE the public? This is a great opportunity to shop first at our sale. You will have access to all of the best deals at the sale! You must bring this pass to the door, with barcode!
Special Groups Presale
Are you a first-time parent, grandparent, teacher or member of the military? You Qualify for our special presale day and can shop BEFORE the public!
As a first-time parent you need lots of items to get ready for baby to arrive. You can find all of those items at our Sale at 50-90% off retail price! Don't forget about grandparents. They will need baby gear at their house too! Are you a teacher or childcare provider? Think about restocking your classroom with fun toys and educational activities from JBF!
Free Admmission Passes
Admission for Thursday from 9am-8pm will be $3 at the door, but with this pass you can get in FREE!
No passes needed for admission on Friday or Saturday!

For further sale details, check our website here:
www.allentownbethlehem.jbfsale.com
Or our facebook page here:
www.facebook.com/jbfallentown
We look forward to seeing you at the sale!
Further questions? Contact Kendra at kendrasalem@jbfsale.com
Join our facebook event page here to stay up-to-date on contests, giveaways, and important sale information!