About this Event

ChartNexus is one of the leading charting tool developers with 7 securities companies in South East Asia using our softwares since 2004.
There is a highly repeatable pattern in the stock market. We take advantage of this pattern and profit from it consistently.
At this workshop, you will learn:
A highly repeatable pattern to trade
How to deploy cash in the stock market
One unique tool that we use is the Market Strength Index. It is a proprietary indicator to help us identify buy zone and sell zone in the stock market. Traders can use this indicator to buy at stock market low and be cautious as the market losses strength on the way up.
Below shows some of our members' trading records. Through conservative position sizing and buying the right stocks, anyone who uses our trading strategy will be able to make money from the stock market. We use volume profiling strategy to identify entry price and sell rules to exit the stocks.
Patience and discipline is key. You do not need to contra or bet your life savings to make such gains.
We have more trade records at our members-only website where we help and inspire each other to do better month after month.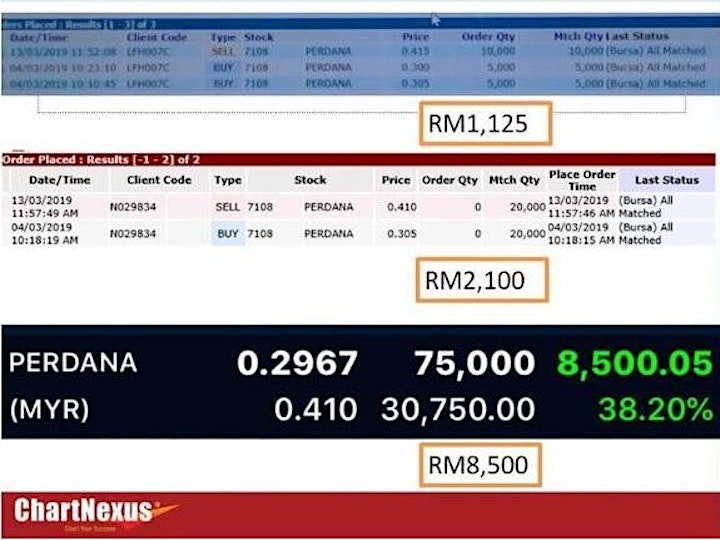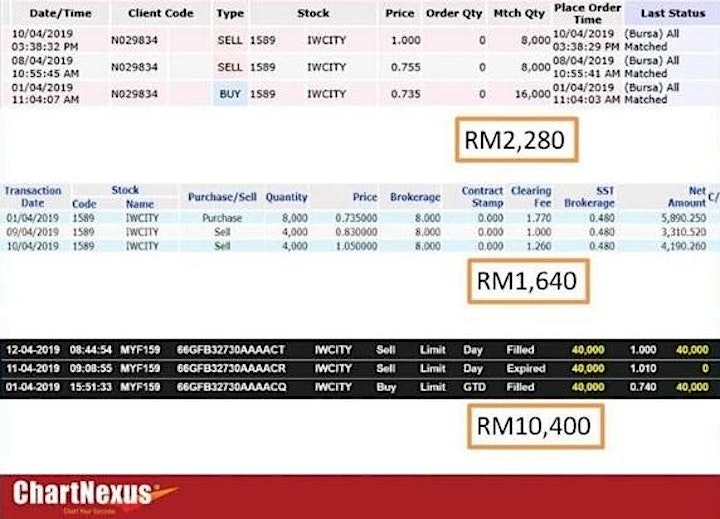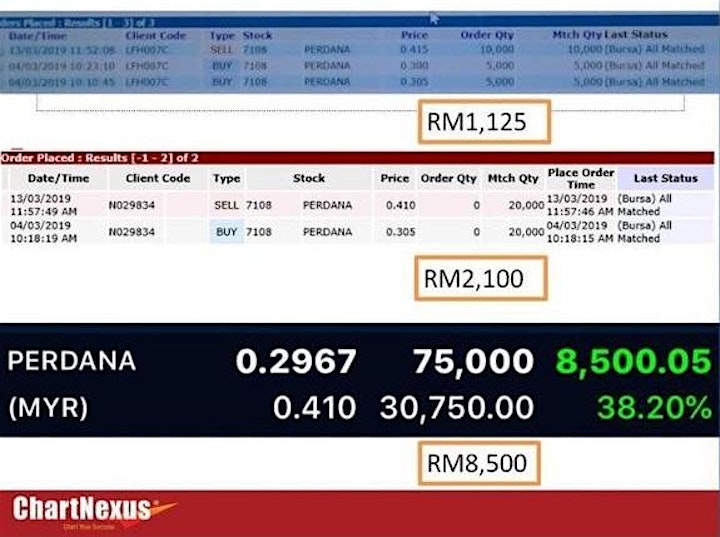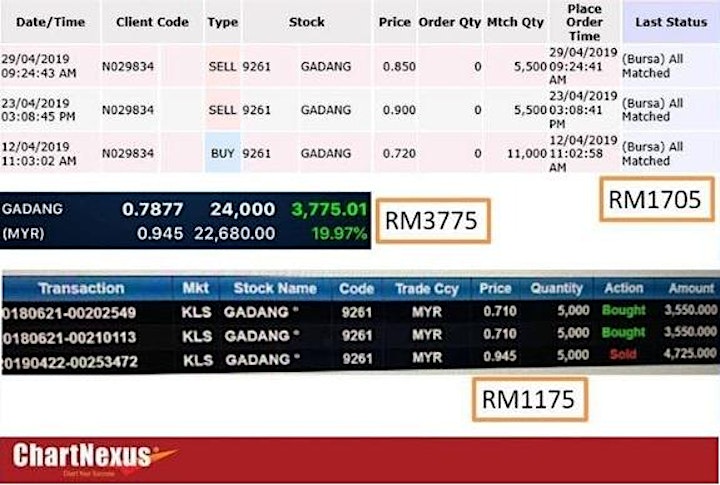 Watch the short clip below to learn what you can expect during this seminar!
Do you require further information, technical support or would like a one-to-one chat on our programs? If so, feel free to get in touch via any of the below avenues. We will be more than happy to hear from you!
Our online presence:
Note: you will receive update emails from ChartNexus when you register for our events.