Description
Up Next!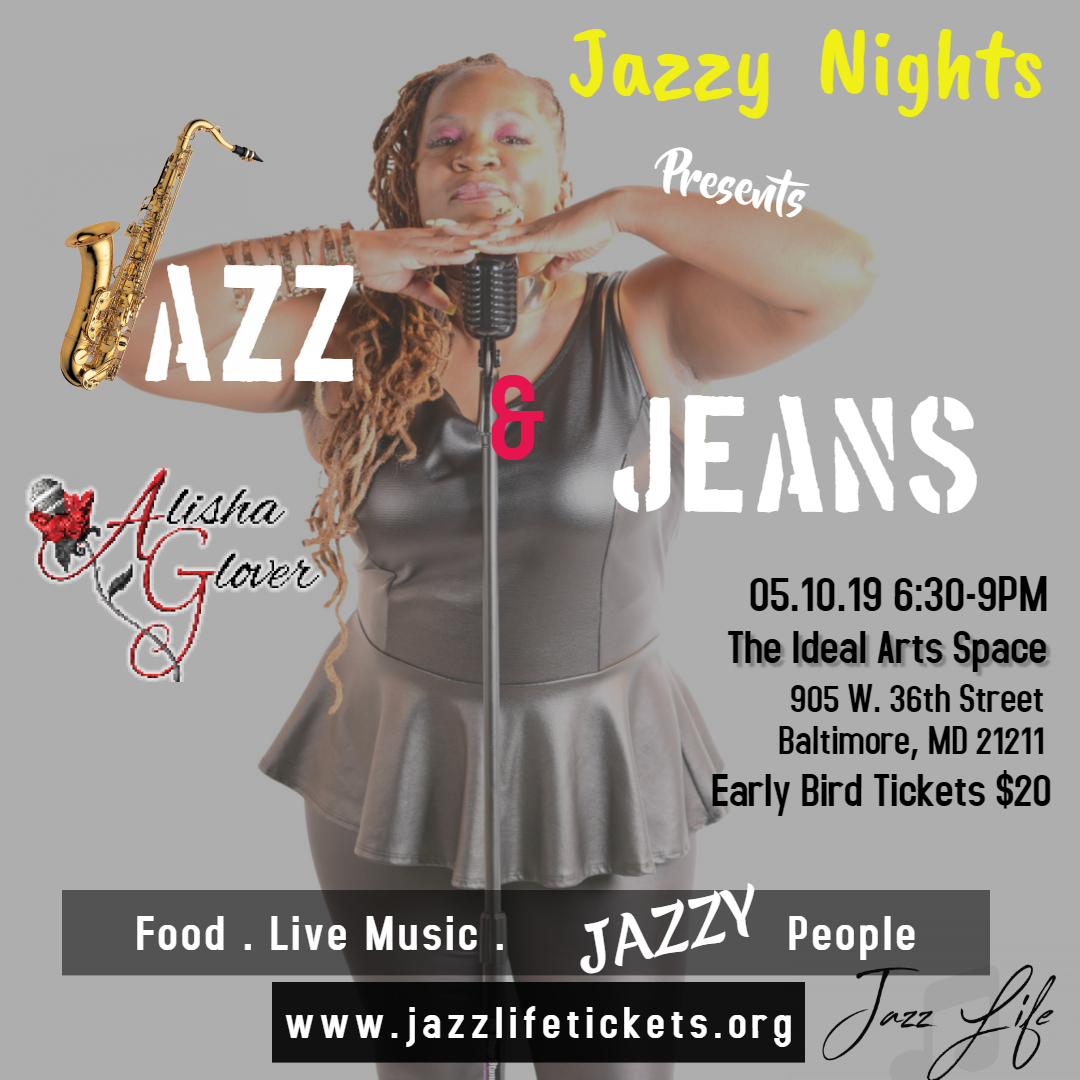 Jazz Life who brought you Summer Jazzy Nights, Jazzy Fall Nights and many other great live performances presents Jazz & Jeans in the spring will be a night to remember. A nice Spring evening and smooth live jazz, the perfect combination, accompanied with good food & drink . These Jazzy Evenings & Live Performances will be held at The Ideal Arts Space in Baltimore MD. The Ideal Arts Space is a renovated theater providing the perfect atmosphere. Jazzy Life sets a great atmosphere for good Food, great LIVE Music with JAZZY People.
Celebrating a birthday or special occasion? Do it with us. With a minimum two weeks advanced notice we can reserve a table for you (min 6 people). (We recommend Sistah Sweets for CupCakes 410-889-6100 for your celebration. Please give us at least 7 day notice for all cupcake orders) Also includes a free gift courtesy of Jazz Life!
April 12- Steven Garrison and Friends
May 10-Alisha Glover
Artist line-up is subject to change without notice.