JAZZ:||:SYMPOSIUM at The Hollywood Roosevelt Hotel - plays Miles Davis
About this Event

Featuring trumpet, alto and tenor saxophone, piano, bass and drums – JAZZ:||:SYMPOSIUM puts a brand new shine on some of America's greatest, classic Music.
Inspired by classical music, JAZZ:||:SYMPOSIUM is performing complete conceptual works as they were recorded by composers like Miles Davis, Wayne Shorter, Herbie Hancock, John Coltrane etc.
December 12th will be dedicated to Miles Davis, featuring his sextet's iconic albums " Milestones" and "Kind of Blue"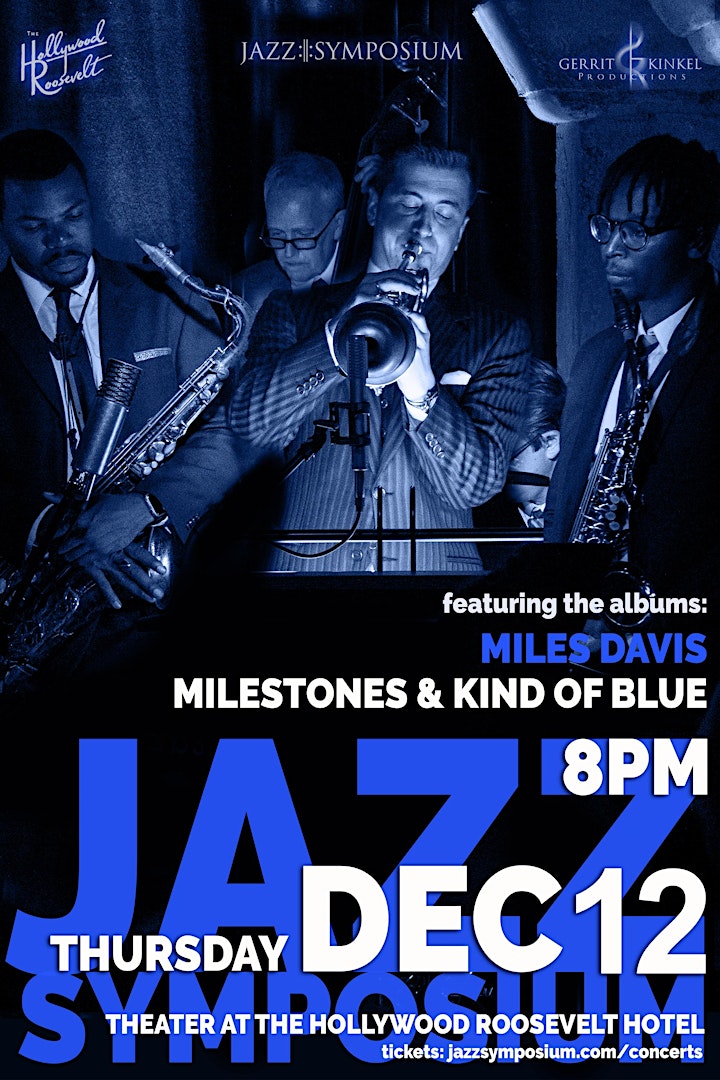 Bringing back its 50's Jazz Club legacy, The Theater @ The Hollywood Roosevelt Hotel is an intimate, secret venue known for its breathtaking decors, plush vibes and fantastic acoustics.
Experience an elegantly curated evening and let your senses travel back to 1962.
Dress code: nice casual or cocktail attire is recommended.
Theater opens doors for pre-show cocktails and socializing at 7 pm.
Make a DINNER RESERVATION before the show at The Roosevelt Hotel.