Location
Clement's Place Jazz
15 Washington Street
Newark, NJ 07102
Description
Jazz973 Presents Vince Ector Quartet at Clements Place Jazz
Join us to celebrate Jazz Appreciation Month as Vince Ector previews his soon to be released CD " Theme For Ms. P" at Clements Place Jazz. This will be a very special night as his CDs will be available for purchase and you will get to learn about his dedication to supporting communities through arts education as co-founder of the Arts for Kids organization.
Joining Vince at Clements Place:
Vince Ector Drums

Pat Bianchi Organ

Paul Bollenback Guitar

Bruce Wiliams Sax
No cover, complimentary snacks, RSVP required. Seating is on a first-come, first served basis.
===========================================================
Vince Ector Drums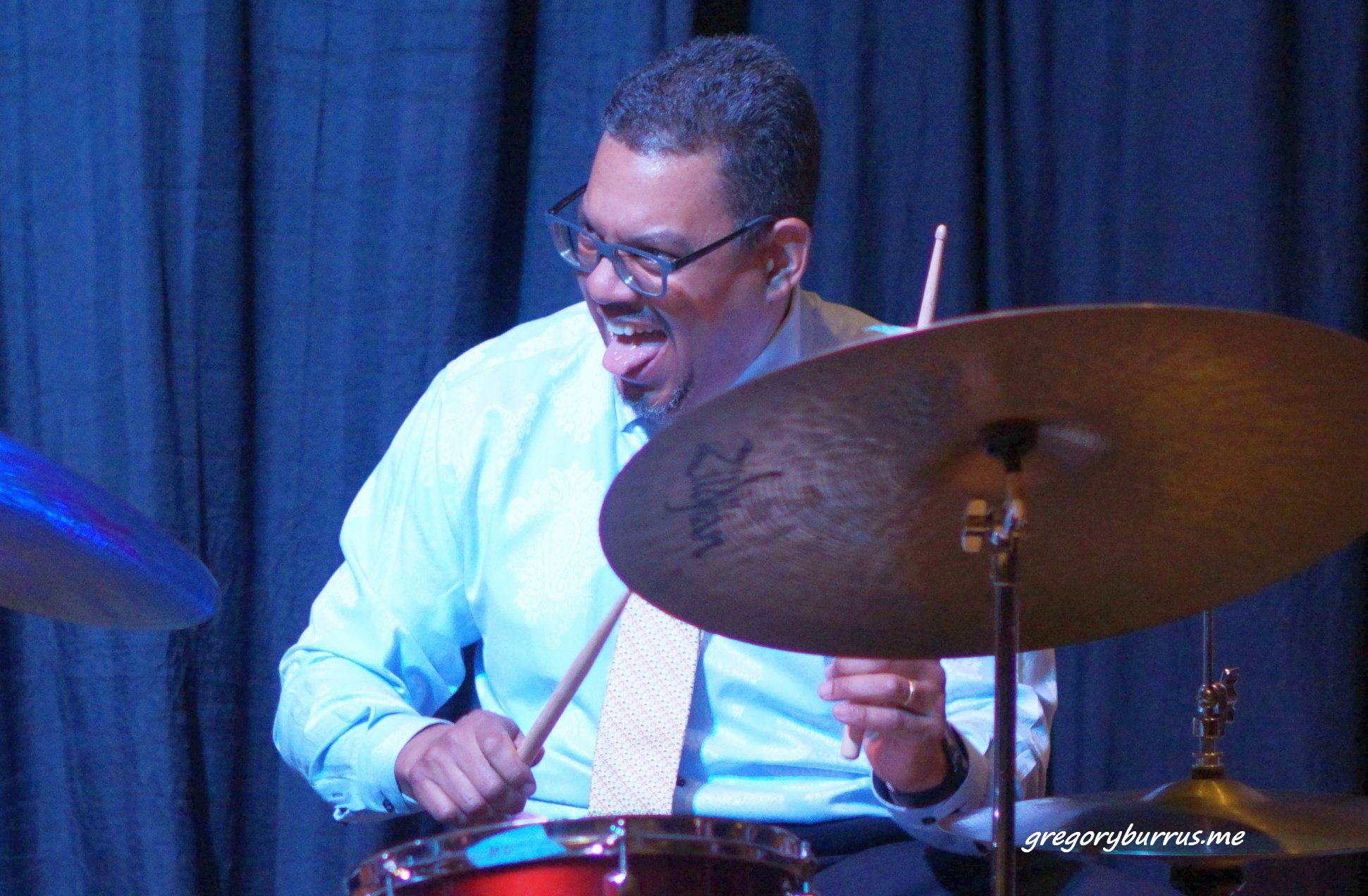 Vincent Ector hails from the musical city of Philadelphia, Pennsylvania, where he attended the University of Pennsylvania. Trained in Music beginning at age nine through GAMP, a music magnet school in Philadelphia that also enabled him to study at Temple University while still a junior high school student. He then began studying privately with drummers such as, Mickey Roker, Ralph Peterson Jr., and Armand Santarelli, as well as performing for six years as a percussionist with the United States Army Band.
As a performer, he has worked with jazz luminaries that include: NEA Jazz Masters, Freddie Hubbard, Randy Weston, James Moody, Slide Hampton and Jimmy Heath as well as Gloria Lynne, Charles Earland, Bobby Watson, Lou Donaldson, Grover Washington Jr., Dr Lonnie Smith, Ron Carter, Claudio Roditi, John Lee, Ralph Peterson Jr., Melvin Sparks, and Shirley Scott.
An accomplished musician with no confinements, Mr. Ector is currently the Instructor of Jazz Percussion at Princeton University. President and Executive Director of Arts For Kids Inc., a non-profit arts-in-education company providing workshops performances and professional development for schools in New York, New Jersey, and Connecticut..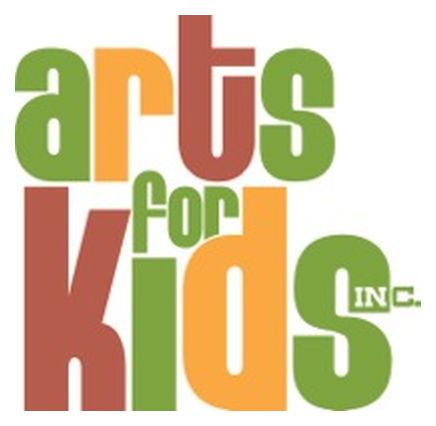 The mission of Arts For Kids, Inc. (AFK) is to contribute to the overall success of each individual by providing high quality and culturally diverse arts education programming through meaningful learning opportunities in the arts regardless of age, economic status, and developmental and/or physical disabilities. AFK believes that all individuals can benefit from lifelong exposure to the beauty and power of the arts by sharing the gifts of teaching, creating and performing.(www.artsforkidsinc.org)..
Pat Bianchi Organ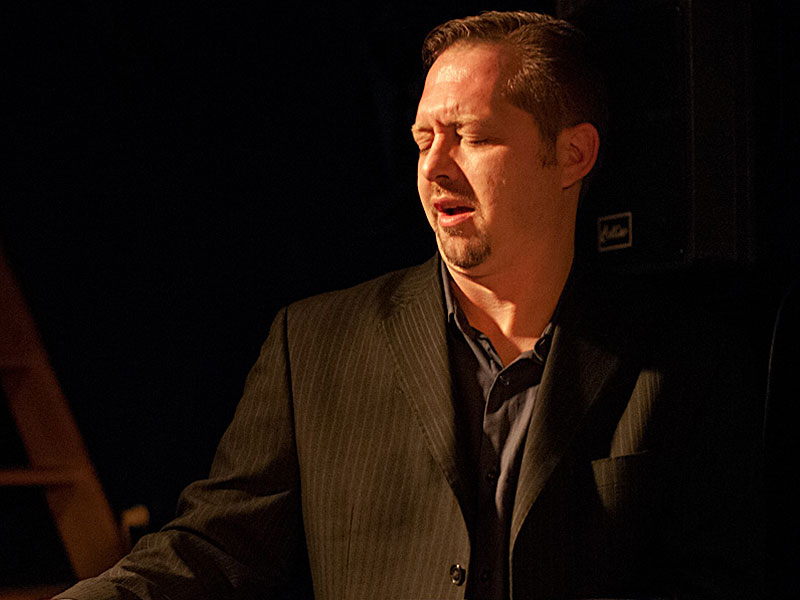 Two-time Grammy-nominated organist and winner of Downbeat Magazine's 2016 rising star poll Pat Bianchi, has established himself as one of the most in-demand organists on the scene today. His command of the instrument, harmonic prowess, rhythmic intensity, and versatility are rivaled by few.
Bianchi, who comes from a musically gifted family, began playing the organ at the age of 7, after receiving a Farfisa Compact Duo organ as a Christmas gift. His grandfathers (Pat Bianchi – Saxophone and Richard Zona – Trumpet) along with his father (Nick Bianchi – Drums) all working musicians, provided a great deal of support and guidance early in his musical development. Recognizing Pat's continuing affinity for music, his parents enrolled him in classical piano study. While still maintaining a strong interest in organ, he was playing his first professional gigs by the age of 11, eventually performing with dance bands around his hometown of Rochester, NY.
Moving to NYC, Bianchi quickly established himself in the competitive New York scene. At this time, legendary saxophonist Lou Donaldson immediately took notice of the young organist.
While still actively performing with both Pat Martino and Lou Donaldson, Bianchi not only continues to collaborate with many well-known musicians, he is also on the faculty of Temple University (in Philadelphia) and Queens College (NYC). Building on the success of his 2015 recording "A Higher Standard" Bianchi's upcoming release on Savant Records "In The Moment" will feature an array of special guests including Pat Martino, Kevin Mahogany, Joe Locke, Peter Bernstein, Paul Bollenback, Byron Landham, Carmen Intorre, Jr.
Paul Bollenback Guitar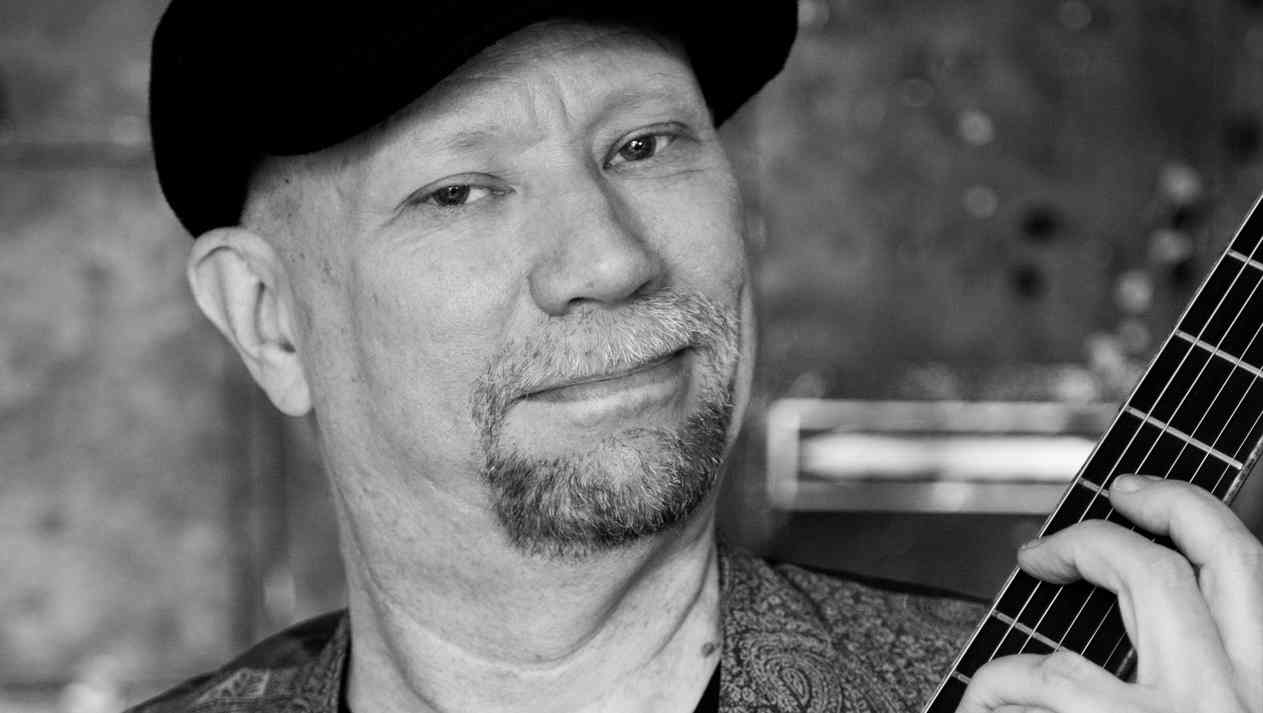 Paul Bollenback's is a jazz guitarist who has appeared on Entertainment Tonight, The Tonight Show, The Today Show, Joan Rivers, and Good Morning America. He has performed with Scott Ambush, Charlie Byrd, Joey DeFrancesco, Herb Ellis, Della Reese, Arturo Sandoval, and Stanley Turrentine. He is cited as a guitarist who uses modern quartal harmony.
Bollenbeck lived in India with his family when he was 11. After three years, the family returned to the U.S. and Bollenbeck began listening to rock music. He put down his nylon-string guitar and picked up an electric. He cites his discovery of Miles Davis as a pivotal moment in his life. He attended the University of Miami. In 1997, he began teaching at American University.
Paul Bollenback's emotionally expressive style and eclectic approach is the result of years of listening, studying and playing music by Carlos Santana, Wes Montgomery, George Benson, John Scofield, Pat Metheny, Kenny Burrell, Herbie Hancock, Bill Evans, John Coltrane, Wayne Shorter, and Jimi Hendrix. Bollenback attended the University of Miami as a music major. He later studied privately for eight years with Baltimore-based professor of Theory/Composition Asher Zlotnik. In 1997, Bollenback was named Musician of the Year at the Washington Area Music Awards, and became an Adjunct Professor of Music at the American University in Washington, DC. In addition to his continued associations with Gary Bartz, Jeff "Tain" Watts, Joey DeFrancesco, Joe Locke, and East Meets Jazz, Paul continues to tour with his own groups.
Recent performances include the Blue Note in Fukuoka, Japan, the Blue Note In New York City, Le Club in Moscow, the Newark Museum and the Rochester Jazz Festival. He teaches at Queens College, the New School and at the Peabody Conservatory in Baltimore. Paul has appeared on the Tonight Show, Good Morning America, Joan Rivers, The Today Show, and Entertainment Tonight. Paul has been a resident artist at the Litchfield Jazz Camp since 199
Bruce Wiliams Sax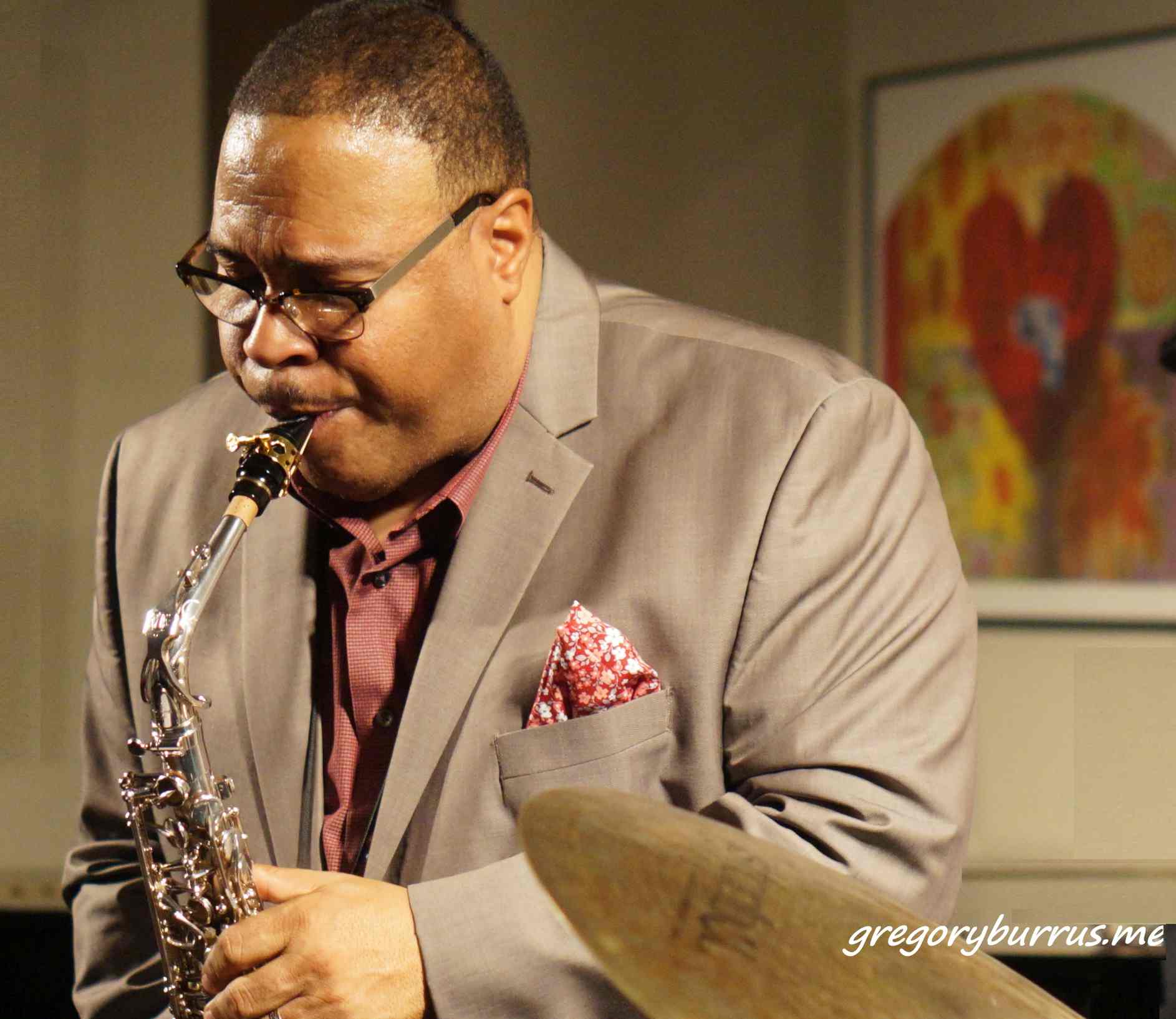 Bruce Williams is a versatile saxophone stylist, performing in a variety of diverse playing environments - from traditional to hip-hop to the avant-garde. He has been an honored recipient of awards from DownBeat magazine and The Charlie Parker Music and More Foundation. His ability to perform masterfully in a range of jazz styles has placed him on two Grammy nominated recordings and sent him to numerous cities throughout the US and abroad - France, Italy, Germany, Scandinavia, Switzerland, the West Indies, and Japan.
Bruce Williams hails from Washington, D.C. and has performed, toured, and recorded with a long roster of jazz legends such as: Little Jimmy Scott, Frank Foster, The Lincoln Center Jazz Orchestra, Stanley Cowell, Louis Smith, Cecil Brooks III, The Count Basie Orchestra, The World Saxophone Quartet, Russell Gunn, Curtis Fuller, and Roy Hargrove to just name a few. Bruce is a versatile saxophonist who is currently the newest and youngest member, of the internationally recognized jazz group, "The World Saxophone Quartet" as well as a member of a newly founded group by legendary drummer Ben Riley, the "Thelonious Monk Legacy Septet". In addition to Bruce's playing, he is a jazz educator and mentors many young jazz musicians. Bruce is currently a teaching artist at JazzHouse kids, an adjunct professor of saxophone at Bard College, and an ensemble coach at Julliard Conservatory Jazz department. In Addition, Bruce has served as an adjunct saxophone instructor at both the New School for Social Research (Mannes School of Music) in NYC and Princeton University in New Jersey. Bruce has given master classes at Ohio State, Iowa State, The Jazz Institute of New Jersey, The University of the District of Columbia, Princeton University, The New Jersey Performing Arts Center "Jazz For Teens" program, and the Paris Conservatory in France. Most recently, Bruce came out with his new C.D "Private Thoughts" under the Passin' Thru label owned by Oliver Lake.