Location
Arts Club of Washington
2017 I St NW
Washington, DC 20006
Description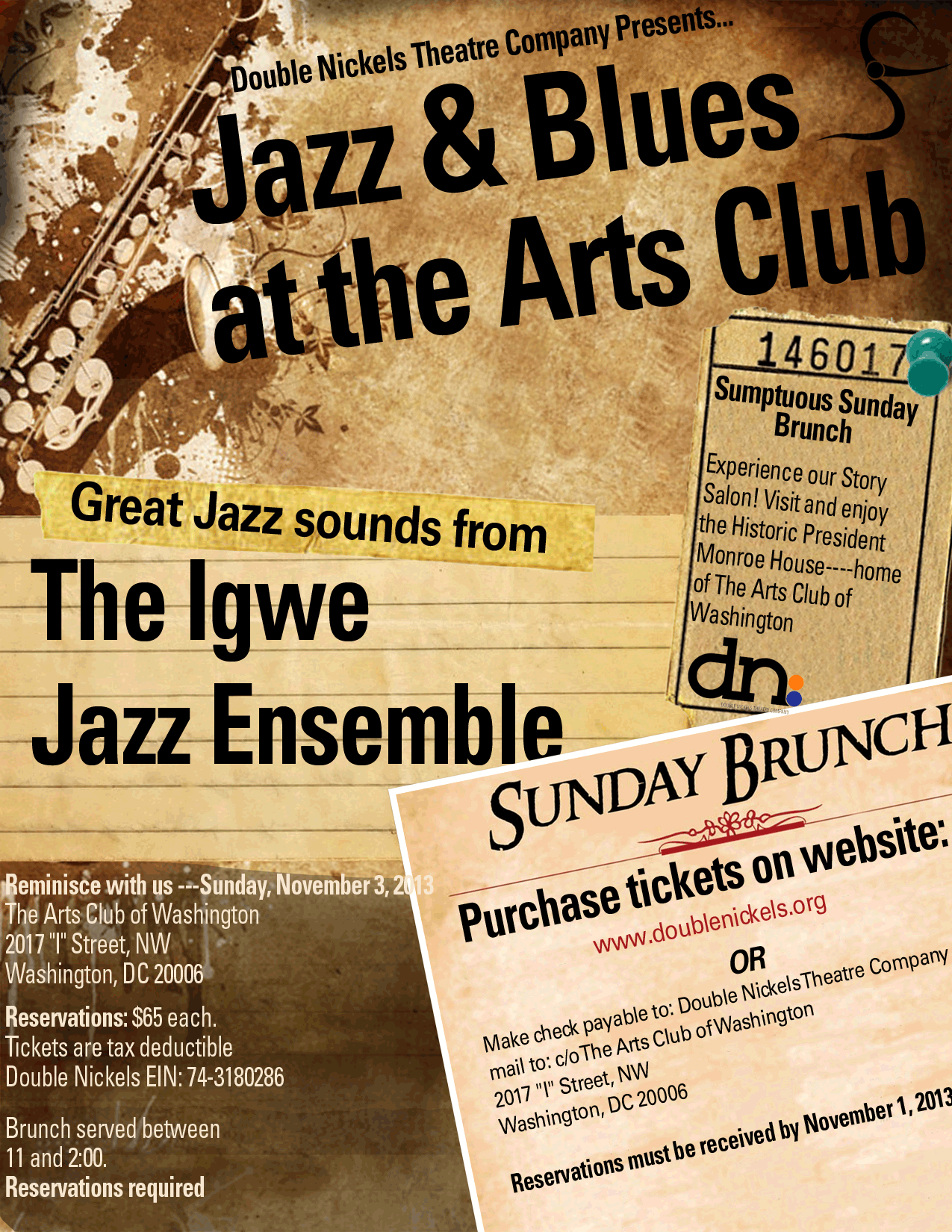 Double Nickels invite you and your friends to join us for Part II of our jazz brunch series. This time we are adding "the Blues." That's right… the Igwe Jazz Ensemble will be playing "the Blues" AND you are invited to stay the entire duration. Come experience the incomparable dishes prepared by Chef Ken of the Arts Club. And... if you missed the storytelling salon that was on the 2nd floor, here is another opportunity for you to participate in the interactive session or just listen, relax, and enjoy casual conversations. Come find out why Double Nickels is Reminiscence Theatre at its Best.
* Ticket purchases are tax deductible. Ticket proceeds allow us to collect, dramatize, record, and celebrate the lives of seniors and veterans while they can hear their own applause. Reservations required by November 2nd.
* To view photos from our brunch in October, visit our website or facebook page. Please help us promote this event by "liking" us on Facebook and "following" us on Twitter
For more information: (843) 636-3863 or info@doublenickels.org
We hope you to see you there!