Jazz Piano Mass at Cyprian's

Monday, September 2, 2019 from 10:00 AM to 10:30 AM (PDT)
Event Details
Join us for a joyous Jazz Mass on the first Sunday of each month at St. Cyprian's - NOPA's neighborhood spiritual community! Stephen Prutsman will lead us from the piano on this monthly jazz celebration.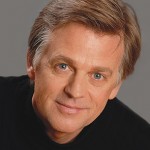 Pianist, composer and arranger Stephen Prutsman, (in some places known as Steve Brotzman), is considered to be one of the most versatile and innovative musicians of his generation, moving easily from classical to jazz to world music styles in his quest to explore and seek common ground in the music of all cultures and languages.
Born in Los Angeles in 1960, Stephen first began playing the piano by ear before moving on to more formal music studies. In his early teens he was the keyboard player for several art rock groups, including "Cerberus" and "Vysion" and enjoyed a moment of musical irony when he won television's "Gong Show" as a pseudo honky-tonk pianiSt While in college, Stephen played jazz in various clubs and lounges throughout southern California by night, and by day worked as the music arranger and pianist for a nationally syndicated televangelist program.
In the early 90's he was a medal winner at the Tchaikovsky and Queen Elisabeth piano competitions and the recipient of the Avery Fischer Career Grant, which established his career as a concert pianist and led to performances in various prestigious music centers and with leading orchestras in the U.S. and Europe. From 2004–2007, Stephen was an Artistic Partner with the St Paul Chamber Orchestra, where he acted as composer, arranger, program host and pianist conducting concerti from the keyboard.
In 2007, Stephen was appointed Co-Artistic Director of the Cartagena International Festival of Music in Colombia. In years past, his dedication to the creation of new musical environments, coupled with his love for chamber music, led him to found music festivals in such far-flung places as the island of Guam and the border town of El Paso, where he served as music director for 10 years. He regularly curates and host chamber music programs with the Pacific Symphony Orchestra members, and often performs with his trio Nobilis in Europe and the US as well as through interesting and diverse locales throughout the developing world.
As a composer, Stephen's long collaboration with the Kronos Quartet has resulted in over 40 arrangements for them. In the fall of 2006 Kronos presented a retrospective of some of Stephen's works along with the world première of "Particle 423" for quartet and sound design. Other leading artists and ensembles who have performed Stephen's compositions and arrangements include Leon Fleisher (his mentor and former teacher), Dawn Upshaw, the St Lawrence Quartet, Yo-Yo Ma, Spoleto USA, and the Silk Road Project. As a pianist or arranger outside of the classical music world he has collaborated with Tom Waits, Dan Zane, Tony McMahon, Rokia Traore, and Asha Bhosle.
He composes annually a new silent film score for "Bay Chamber Concerts" of Maine, which have run the gamut from German expressionism to slapstick comedies of Keaton and Chaplin. Passionate about finding avenues for Western trained "traditional" classical musicians to collaborate with musicians from cultures not often represented on the concert stage, Stephen has curated and arranged "Worldbeat" programs featuring music from India, Iraq, Iran, and elsewhere.
His recordings include the MacDowell Piano Concertos with the National Symphony of Ireland. He has also recorded solo works under the labels Brioso and his own "Studio AJEA".
Save This Event
When & Where

St. Cyprian's Episcopal Church
2097 Turk Street
San Francisco, CA 94115


Monday, September 2, 2019 from 10:00 AM to 10:30 AM (PDT)
Add to my calendar
Organizer
In the center of the city, on the edge of the neighborhood: "a San Francisco kind of Jesus joint." St Cyprian's is a congregation emboldened by the opportunity to engage with our energized urban neighborhood to create a community where everyone matters. 
Baptism by candlelight during our Great Vigil of Easter in 2014 (at right)
Saint Cyprian's Episcopal Church has been a member of the San Francisco community for 91 years. We are a small but passionate group of worshipers from many walks of life. The people of St. Cyprian's are diverse, creative, caring and committed to honoring the dignity of every person. While valuing our unique history we are together looking forward to the gifts that the future has to offer. Come experience and explore with us what the Spirit is doing as we together reach out, grow and connect with our neighborhood in new and positive ways. Each Sunday we gather at 10:10 a.m. for our Mass featuring progressive theology, soulful music, ancient rites, & Eucharist. We also offer a weekly healing mass every Wednesday at 11 a.m. We will pray with you, anoint you and share communion with you. Our sacred text and stories often focus on the life of a holy woman or man who has been recognized by the Episcopal Church for their spiritual contribution to our world. This is an intimate time of community building and faith renewal.