About this Event
2019 Summit: Friday Oct 11 & Saturday Oct 12
SEE THE FULL SCHEDULE BELOW!
The Jazz Philadelphia Summit is a spirited gathering of jazz advocates and audiences, musicians, and key arts and culture boosters held in Center City Philadelphia. During the Summit, representatives from local and national jazz organizations will offer workshops, panel discussions, presentations, networking opportunities, and great jazz performances.
Whatever role you play, or want to play, you're welcome at the Summit!
If you're a student or emerging jazz musician, get the skills to produce and market your music while expanding your professional network.
If you're a seasoned professional, educator, arts administrator, or presenter, come share and sharpen the skills that will keep your career moving forward.
If you're a jazz lover, mix and mingle with artists and thought leaders and engage as a welcome member of the Jazz Philadelphia community.
DAY ONE, Friday October 11: Located at the Kimmel Center for the Performing Arts (morning) and the University of the Arts (afternoon).
DAY TWO, Saturday October 12: Located at the University of the Arts
Have a gig or other commitment on one of the days? Register for the entire Summit, or only one of the two days.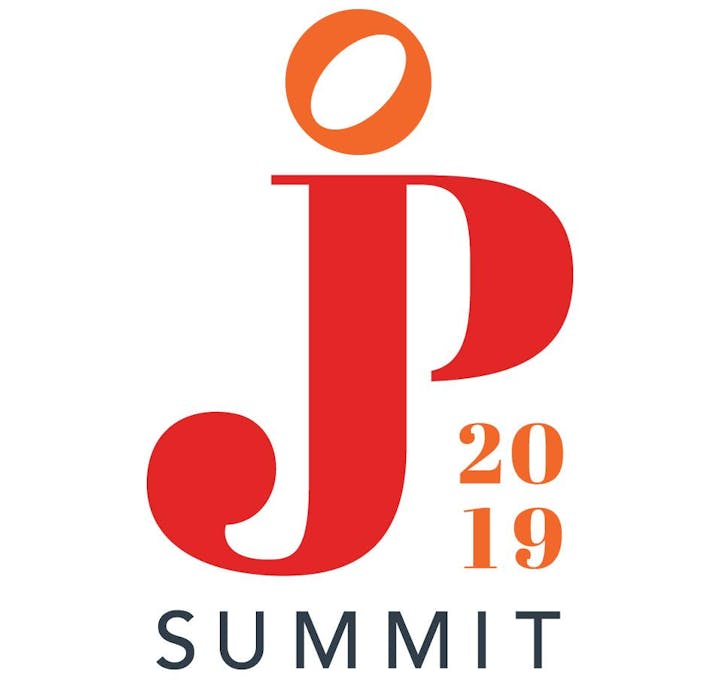 FRIDAY, OCTOBER 11: MORNING SESSIONS
Kimmel Center for the Performing Arts
300 S. Broad St.
Philadelphia, PA 19102
8:30 AM - Doors Open - Kimmel Center for the Performing Arts
8:30 - Registration and Networking Breakfast
9:00 - Doors Open to Perelman Theater
9:30 - Opening Remarks
10:00 Perelman Theater
Opening Keynote:
Terell Stafford on "The 21st Century Jazz Musician"
What does it take to be a successful jazz musician today? What new ways must musicians think about their careers and pathways? Celebrated trumpet player, educator, and advocate Terell Stafford will offer thoughts on navigating the new landscape of jazz.
11:00 - Perelman Theater
Successful Audience Development
Even with small budgets, or with no budgets, presenters and artists can use proven strategies to keep their core audience while expanding their reach. Learn from case studies at Philadelphia arts organizations what you can do to cultivate new supporters of your programming.
11:00 - Room TBA
Foundations for a Sustainable Career
Contemporary musicians must often play many roles. Beyond being composers, players, and performers, they wear many other hats: booking agent, social media expert, merchandise specialist, and promoter. But it doesn't stop there: in order to make a sustainable living, many artists also serve as educators, administrators, and advocates. In this panel, we'll offer guidance for artists on how to build a sustainable career.
12:15 PM - Program Ends at Kimmel Center
AFTERNOON SESSIONS
University of the Arts, Terra Building
Terra Building, Caplan Recital Hall, 16th & 17th Fl.
211 S. Broad St.
Philadelphia, PA 19102
1:00 - 1:30 PM - Caplan Recital Hall Lobby (17th Floor) - Additional Registration Period
1:00 - Doors Open to Caplan Recital Hall
1:45 - Caplan Recital Hall
Performance - University of the Arts Transfusion Ensemble
Randy Kapralick, Director
2:30 - Caplan Recital Hall
Living Legends: Up Close and Personal
Join Odean Pope and other living legends in conversation with one another about the history and the future of jazz. A can't-miss session with musicians who continue to have a major impact on how jazz is composed and performed.
3:30 - Caplan Recital Hall - Closing Remarks
3:45 - Program Ends at University of the Arts
EVENING MUSIC:
10:30 - 12:00 a.m.
All-Star Jazz Jam in the indoor plaza
Kimmel Center for the Performing Arts
300 S. Broad St.
Philadelphia, PA 19102
SATURDAY, October 12
Terra Building, Caplan Recital Hall, 16th & 17th Fl.
211 S. Broad St.
Philadelphia, PA 19102
10:00 AM Check-in / Doors Open - Caplan Hall, 17th Floor
10:30 - Caplan Recital Hall
Welcome, Performance by The Trumpet Chicks & Opening Session:
"Equity and Justice in Jazz Education"
12:00 - Caplan Recital Hall
Kids and Parents: Developing Strategies for Success with Music
Kids and parents are a team when it comes to developing successful musicians. Hear strategies for navigating the education and performance landscape, as well as insight into how parents and kids can work together toward common goals.
12:00 - Room TBD
Funding: A Two Way Street
Foundations and nonprofits design programs based on their strategic priorities, informed by desired outcomes and theories of change. But what happens when those ideals meet reality? Leaders from the Mid Atlantic Arts Foundation and others will discuss their programs for artists, but also solicit feedback from the community of artists and presenters that they'd like to serve.
1:00 - 2:00 PM Lunch (On Your Own)
2:30 - Caplan Recital Hall
Youth Jazz Jam
Join us for a lively jam session by some of Philadelphia's young talent!
2:30 - Room TBD
Marketing Madness: Reaching and Engaging Your Audience
Understanding both traditional and new media is critical for artists. What platforms are best for which projects? How should you think about approaching P.R.? What's earned media? What are the best tactics for audience engagement with current fans? How much does an artist need to be available to their fan base, and how much should they share?
3:30 - Caplan Recital Hall
Educator's Roundtable
Join educators from the Philadelphia region and beyond as they discuss some of the challenges and opportunities within jazz education programs. Should performance majors be thinking about also becoming educators early in their undergraduate studies? If you want to shift gears and use teaching as supplemental income, what does it take to get in the door of an education program?
3:30 - Room TBD
One-on-One with the Pros
Sign up to get individualized advice from our team of experts!
CLOSING SESSION
Grover at 75: A Celebration of His Life and Music
Please come together for this final session of the Jazz Philadelphia Summit to honor and celebrate Grover Washington, Jr., who would have turned 75 this year. Hear stories about how he impacted the jazz landscape and the many players and audiences that he touched in his career.