An afternoon of free live jazz music and swing dancing at Ivy Station
About this event
Enjoy some swingin' New Orleans traditional jazz courtesy of the Big Butter Jazz Band. Picnic on the lawn or swing dance on the plaza! All ages welcome. Free validated parking.
https://www.bigbutterjazzband.com/
https://www.instagram.com/bigbutterjazzband/
https://ivystationculvercity.com/
https://www.instagram.com/ivystationculvercity/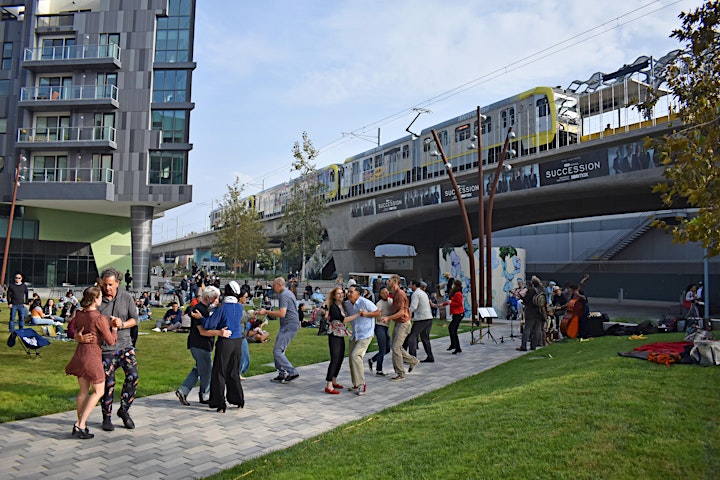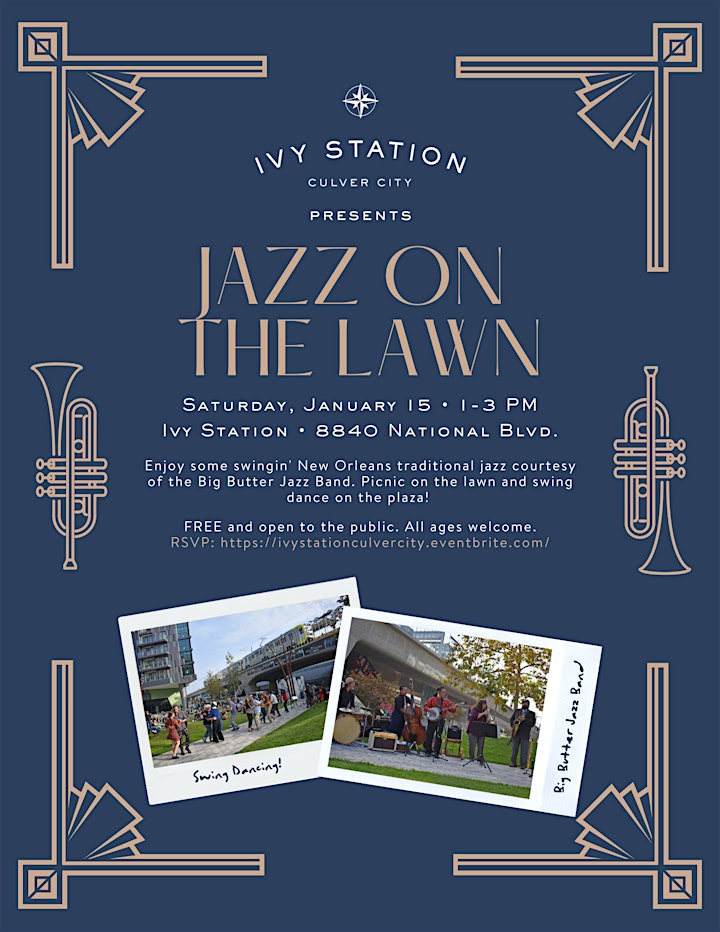 Organizer of Jazz on the Lawn at Ivy Station
Ivy Station is a new mixed-use development and public space connected to the Shay Hotel, the Upper Ivy Residences, and headquarters of Warner Media in Culver City. In addition to a curated mix of shops and restaurants, attendees can enjoy the public lawn and gardens and participate in dozens of free public events from fitness classes, to games, to live music and other performances on a weekly basis.
Learn more and check out the schedule at www.ivystationculvercity.com