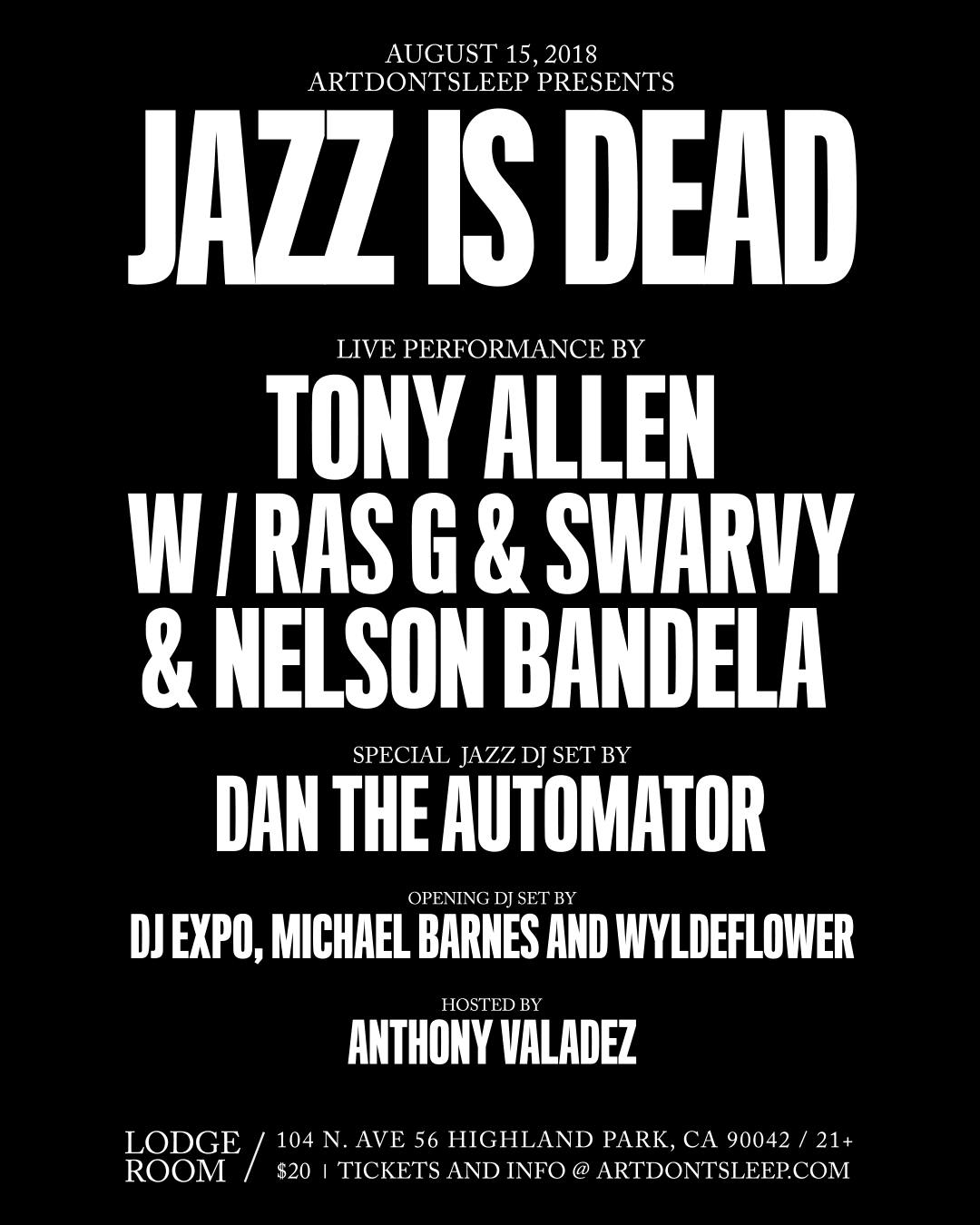 About this Event
ArtDontSleep presents:
JAZZ IS DEAD
We've been working with the drum god, Tony Allen for a decade now. We've been lucky to travel Europe with him and bring him to LA several times. 
This time it's different. Tony is getting ready to play Damon Albarn's festival in LA, Demon Dayz and we were asked to help Tony put together something unique and special. 
So, for this installment of JAZZ IS DEAD, we are proud to present a new Los Angeles based project for Tony Allen with Ras G and Swarvy. Expect something super unique and legendary! 
Live performance by
Tony Allen
w/ Ras G, Swarvy and Nelson Bandela fka Norvis Jr.
Special Jazz Dj Set by
Dan The Automator 
Opening dj sets by
Michael Barnes
Dj Expo
Wyldeflower
Hosted by:
Anthony Valadez (KCRW)