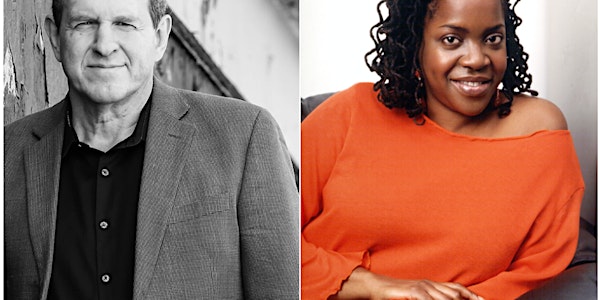 Jazz Brunch with Bruce Barth and Carla Cook to benefit BYMP
Jazz Brunch with Bruce Barth and Carla Cook is a benefit concert to support the Brooklyn Youth Music Project.
When and where
Location
Soapbox Gallery 636 Dean Street Brooklyn, NY 11238
About this event
Jazz Brunch with Bruce Barth and Carla Cook is a special holiday fundraiser concert to help support Brooklyn Youth Music Project (BYMP). Grammy-nominated jazz singer Carla Cook and jazz pianist, composer and producer Bruce Barth will be giving an intimate performance of holiday and jazz standards at Brooklyn's Soapbox Gallery (636 Dean Street). A limited number of in-person tickets, as well as live stream tickets are available.
In-person * tickets include the performance, as well as a meet and greet brunch reception with the artists. Live stream tickets are also available and include day of performance live stream.
Thanks to a generous sponsorship of this event by BYMP's Board of Directors, and a very generous matching gift from the Double-R Foundaton, your ticket purchase will be matched dollar for dollar.
Brooklyn Youth Music Project (BYMP) is a community-based afterschool youth orchestra and jazz ensemble program. We are dedicated to teaching and inspiring musicians of diverse backgrounds, ages 5 to 18, to learn and perform challenging classical and jazz ensemble repertoire. In addition to our school-year long program which offers three levels of orchestra and two levels of jazz, BYMP also offers a two-week intensive summer music camp in July.
BYMP, building character and community through musical excellence!
* To attend in-person, you must show proof of vaccination and be prepared to wear a face mask, if needed, during the event. The mask policy will be determined closer to the date, based on the current covid environment.

Thanks to a very generous matching gift from the Double-R Foundation, all donations for this event, and through the end of December, will be matched dollar for dollar, up to $20,000.
As a small non-profit arts organization offering high quality musical training and ensemble performance opportunities for kids of diverse backgrounds, ages 5-18, we look forward to continuing and enhancing our programs post-pandemic.
It is BYMP's goal to raise $40,000 by December 31st. We need your help in supporting music education for the kids! Whether $5, $50 or $500, every dollar makes a difference.
Music is a much needed in the world, now more than ever. Thank you for your generosity and support!
Special thanks to our artists...
BRUCE BARTH & CARLA COOK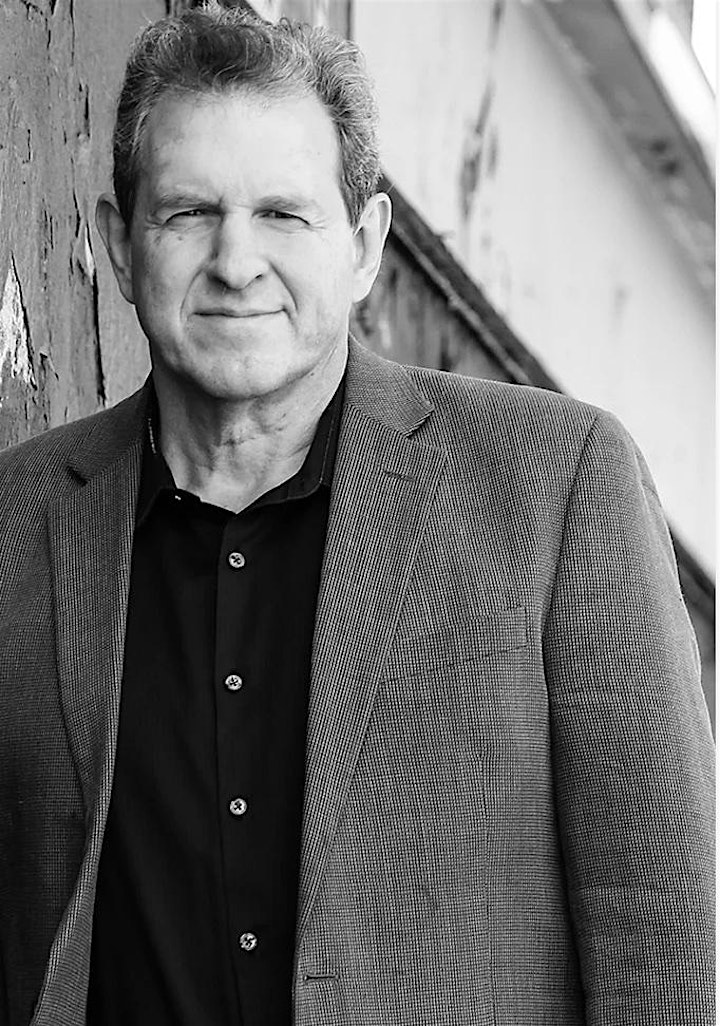 Jazz pianist and composer Bruce Barth has been sharing his music with listeners the world over for more than thirty-five years. In addition to traveling widely performing his own music, he has also performed with revered jazz masters, and has collaborated with leading musicians of his own generation. Zan Stewart of the Newark Star Ledger writes: "No one sounds quite like Barth. His solos are characterized by robust swing, his ability to tell a story, and by his rich, beguiling sound."
Bruce has performed on over 135 recordings and movie soundtracks, including seventeen as a leader. He is equally at home playing solo piano (American Landscape on Satchmo Jazz Records), leading an all-star septet (East and West on MaxJazz), and composing for a variety of ensembles. His trio has recorded live at the legendary Village Vanguard in New York City.
Originally from Pasadena, California, Bruce arrived on the New York jazz scene in 1988, and soon started working in the bands of Stanley Turrentine and Terence Blanchard. Bruce's first two CD's as a leader, In Focus and Morning Call, were chosen for the New York Times' top ten lists. These recordings displayed not only his powerfully fluent piano playing, but also the scope of his own compositions and his imaginative arrangements of jazz standards.
As a leader of his trio and larger ensembles, Bruce has performed at major venues in the United States, Europe, and Japan; he has led bands at many major venues in New York, The Kennedy Center in Washington, DC, and major festivals in UK, Spain, Sweden, and Portugal.
Bruce has been a member of the Terell Stafford Quartet for more than fifteen years, recording and performing extensively with this dynamic group. He has also had extended collaborations with Steve Wilson, Luciana Souza, Steve Nelson, and Tony Bennett; and has performed with James Moody, Phil Woods, Freddie Hubbard, Tim Armacost, Tom Harrell, Luis Bonilla, Rene Marie, and Branford Marsalis, and Adam Kolker.
His new trio recording, "Dedication," is due in September 2022 on Origin Records. It is a heartfelt tribute to Bruce's long-time drummer, the late Montez Coleman, George Floyd, Tommy Flanagan, and McCoy Tyner. It features Montez and Vicente Archer on bass, and contains all original compositions by Bruce.
Finally, Bruce is a dedicated teacher. He has been on the faculty of Temple University for more than twenty-five years. He also teaches at Columbia University, and has given master classes around the globe.
Recent Recordings:
Dedication Origin Regords, 2022
Family Feeling BCMD Records, 2019,
featuring Terell Stafford, Tim Warfield, and Dick Oatts
Sunday Blau Records, 2018, featuring Jerry Bergonzi
Daybreak Savant, 2014 (#1 on Jazz Radio Chart)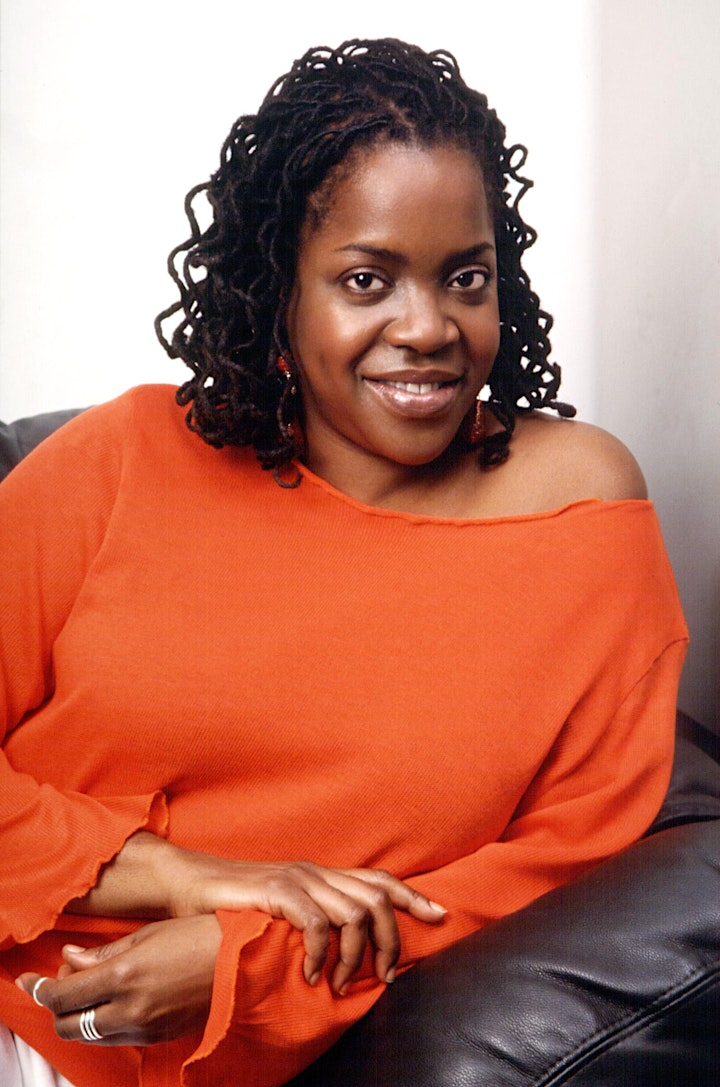 Everything Carla Cook sings swings.
There's a reason for that: Cook has been influenced by the jazz vocal masters, but equally influenced by instrumentalists, like Miles Davis, Wes Montgomery and The Crusaders. The Detroit native also finds inspiration in Motown, European Classical, Gospel, R & B, pop and country.
As a result, Cook has an improvisational style that's steeped in the swing tradition yet eclectic, and brimming with fresh interpretations.
Her remarkable voice has earned Cook a Grammy nomination for her debut album, It's All About Love, and widespread critical acclaim for her two subsequent recordings, Dem Bones ("an intoxicating album that is as adventurous as it is accessible") and Simply Natural ("she remains delightfully free of artifice or affectation"), which solidified her reputation as a songwriter as well as a singer.
In an extraordinary career, Cook has performed or recorded as a guest artist with such luminaries as the Count Basie Orchestra and Lionel Hampton's Big Band (she was the last of a long line of esteemed featured vocalists who performed with him before his death). She originated the lead vocal role for Wynton Marsalis' Jazz at Lincoln Center Orchestra's The Cotton Club Parade at City Center. (The role was later performed with various vocalists for the Broadway production, renamed After Midnight).
The list of great artists Cook has worked with includes among others, Steve Wilson, Eric Reed, Don Byron, Regina Carter, Jimmy Heath, Patrice Rushen, Fred Wesley, Maceo Parker, Craig Harris, Sekou Sundiata, Cyrus Chestnut, Savion Glover, Ben Vereen, Russell Malone, Igor Butman, Wycliff Gordon, Bruce Barth, Carl Allen and Rodney Jones. Her band The Carla Cook Quintet, has opened for Ron Carter, Michel Legrand, Wayne Shorter and B.B. King.
In addition to her performing career, Cook is proud of her work as an educator. She has taught master classes at numerous universities and jazz camps in Australia and the US for teens and adults. In 2019, Cook also joined the jazz faculty of The Juilliard School as a private instructor and teacher of the Jazz Voice Seminar.
During her formative years, Cook studied privately voice, piano and string bass, the latter of which she played in the orchestra at Detroit's esteemed Cass Technical High School. Cook attended Boston's Northeastern University and earned a degree in Speech Communication. While in Boston, she formed the first of several jazz ensembles. She moved to New York and 1990, where she began performing regularly on the jazz scene; in the ensuing years, in a career spanning more than two decades, she has performed in concert halls, theaters, nightclubs and jazz festivals throughout the world.
Always open to new experiences, Cook looks forward to the next big thing – from solo recording to collaboration to performing to more teaching opportunities. For her, it's all about telling stories, and that's what she loves about a life in jazz.