Description
The Museum of Contemporary Art North Miami (MOCA) is thrilled to welcome back The French Horn Collective as part of the monthly "Jazz at MOCA" series on Friday, Jan. 31. The French Horn Collective is an energetic and progressive band that performs an extensive variety of Gypsy Jazz, Swing and modern original French music. Led by Parisian musician, multi-instrumentalist, composer, singer and songwriter, Vincent Raffard, the diverse group consists of highly talented musicians from various musical backgrounds and finds inspiration from genres such as Gypsy Jazz, Hot Swing, Ska and Polka, formulating the group's unique, progressive sound. The French Horn Collective will begin its performance at 8 p.m., rain or shine.
Join Fluxus Haus dancers in the Pavilion Gallery at 7 pm to learn different types of swing dances such as the Jive, Balboa, Charleston and Jitterbug. Following the dance lessons, guests will enjoy a special performance choreographed by Fluxus Haus founder, Agatha Wright.
Café Crème will host a bar with a signature MOCA cocktail and the US Census will be on-site distributing giveaways. Guests will also enjoy a pop-up photo booth and more.
This event is sponsored in part by the North Miami Community Redevelopment Agency (NMCRA).
Free outdoor concerts (rain or shine) held the last Friday of every month at 8 pm. Join us for music under the stars from 8-9:30 pm and enjoy MOCA galleries are open via pay as you wish from 7-10 pm.
For more information visit www.mocanomi.org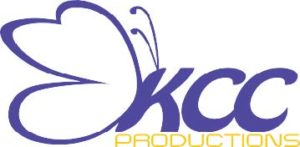 Performers
Date and time
Location