Description
Sessions at the Loft invites you to witness an exemplary display of Steel Guitar, with Jay Leach & Los Steel!
Jay Leach began steel guitar lessons at age 8 and by age 14 began to play and jam with other musicians in his local area. At 15 he became member, then leader, of The Fabulous Apostles, a group that was inducted into the Kansas Music Hall of Fame in 2016. Jay currently has 8 albums as a solo artist, and played for 10 years as principle Pedal Steel Guitarist and utility musician for the TV show American Idol.
Jay Leach & Los Steel is a unique group that uses various Steel Guitars in many musical contexts that have rarely been explored or experienced. Check them out on YouTube here.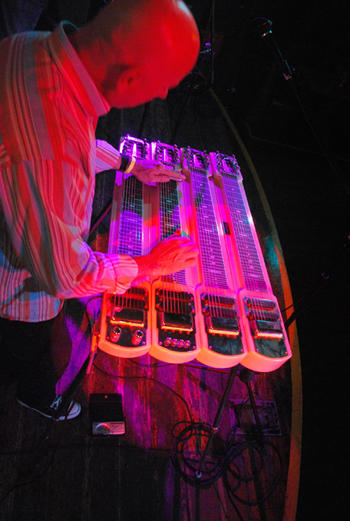 Purchase your tickets for $20! Bring your own wine/beer.
Follow us on social media for all future updates:
Facebook: Sessions At The Loft
Instagram: sessionsattheloft