About this Event
Picnics on the Porch
The Hideout and All Together Now have teamed up for a very special food and music series every Friday at 6pm during the summer come by for picnic meals and snacks, acoustic music curated by The Hideout, and drink specials available from Deep Eddy Vodka. Grab a blanket (or borrow one of ours) and enjoy the warm weather with us.
Jay Bolotin
http://www.delmorerecordings.com/artists/jay-bolotin
Jay Bolotin was revered by his peers Kris Kristoferson, Merle Haggard, and Mickey Newbury in Nashville in the 70s but while Bolotin never gathered the same commercial success in his music career, his songs were praised by so many in that vibrant Tennessee town. Recently Numero Group included him on their "Wayfairing Strangers" series, and even more remarkable, Delmore Recordings unearthed recordings even Jay had nearly forgotten in an album called "No One Seemed To Notice that It's Raining". Now Bolotin plays his first Chicago show in over 40 years, brushing off some of those gems left in the vault for so long.
Girls of the Golden West
http://www.girlsofthegoldenwest.com
Girls of the Golden West is Marydee Reynolds and Amalea Tschilds, re creating the music of Marydee's great aunt Millie, who along with her sister Dolly became one of the first successful female country acts in history, recording and touring throughout the US in post depression America.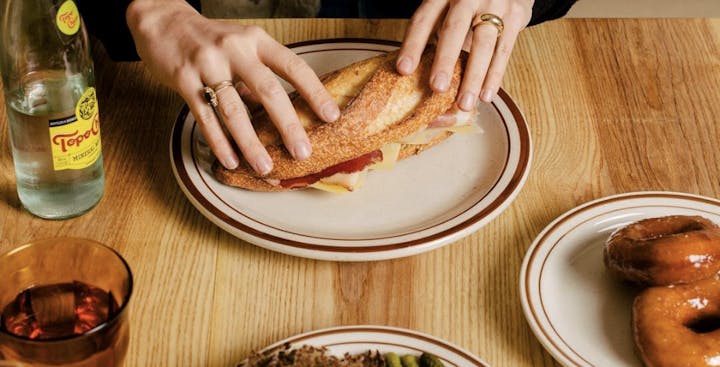 All Together Now
All Together Now is a funky bottle shop and all-day eatery and market in Chicago's Ukrainian Village neighborhood that's about good people sharing good food. Their bright, herbaceous menu spotlights produce from Upper Midwest farms and Underground Meats' smoked and cured meats, alongside a thoughtful selection of provisions: natural wine, tasty easy beer, small-producer cheese, artisan charcuterie and multi-roaster coffee.