Javascript Saturday

Saturday, November 10, 2012 from 9:00 AM to 5:00 PM (PST)
Event Details
Javascript Saturday is a complete one-day Training from the best of the Javascript experts aimed at all levels of expertise.  
Have no experience in Javascript? - Go from beginner to advanced in a day. 
Want to know about Javascript frameworks and how to advance in your career - This event is for you. 
Victim of Information overload? - You will know what you need to know and you will find out what you don't know. 
RockStar Speakers 
Nathan Totten - Microsoft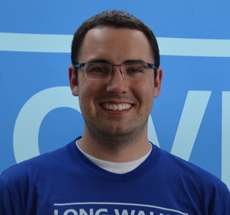 Nathan Totten is a Technical Evangelist at Microsoft specializing in Windows Azure, web development, and Node.js. He is also the creator and lead developer of the Facebook C# SDK (http://csharpsdk.org). Before Microsoft, Nathan was a Senior Software Engineer at a startup where he worked on social media applications and analytics tools. He has experience building Windows Azure applications that handle large traffic spikes and maintain high availability and performance. He is also actively involved in open source development and the developer community. You will regularly find him answering questions on Stackoverflow.com or open source forum discussions.
Chander Dhall - INETA speaker, Microsoft MVP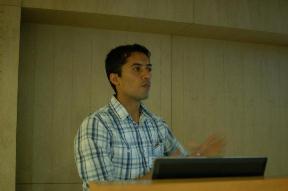 Chander Dhall is a Microsoft MVP, author, trainer, mentor, professional software architect/lead developer, INETA speaker, open source contributor, community leader and organizer with years of experience in enterprise Software Development. He works in a goal oriented, technologically driven, fast paced AGILE (SCRUM) environment. He is the founder of Dallas day of dot net. He has a Master's Degree in computer science with specialization in algorithms, principles and patterns and is focused on building high performing modular software. Chander leads the UT Dallas .NET user group. Chander recently got recognized as "One of the top organizers by Eventbrite. Chander has been a featured speaker in numerous conferences and code camps all over the world. You may follow him on twitter @csdhall.
Agenda (First 30 attendees can only vote to change the agenda)
1. Introduction to Javascript
2. Introduction to Jquery
3. Knockout JS
4. HTML5/CSS - Responsive web design
5. Intro to Nodejs
6. Javascript Patterns
7. Socket IO vs Signal R
8. Javascript Best practices
RockStars contd...
Hattan Shobokshi
Hattan Shobokshi is a Microsoft Community Contributor, Speaker & Senior Software Engineer. Hattan is responsible for developing applications on a variety of platforms including web and mobile devices. He is a passionate software architect that is focused on delivering scalable applications that adhere to industry best practices. Hattan is experienced in .NET technologies, with a particular expertise in ASP.NET MVC & web technologies. He regularly presents at local user groups and code camps. Hattan is an avid JavaScript developer and is experienced in building rich client side user interfaces using JavaScript and its supporting technologies.You can get more information about Hattan from his website at http://www.hattanshobokshi.com .
Jeff Carlos Co-founder/CTO Triplark.com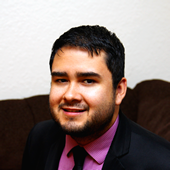 Jess Carlos is a Software D eveloper and Entrepreneur residing in San Diego, CA. He has 13 years of software development experience spending most of his time working at Sony Electronics, Inc. planning, developing and deploying enterprise level applications before moving onto Triplark.com. At Triplark he is responsible for refining the core product offering and planning the overall technical strategy for the company. In 2012 he co-founded JavaScriptU in San Diego, CA which aims to develop communities by teaching leading-edge JavaScript frameworks and techniques. He is a proponent of Open Source Software development contributing many of his own projects to open source and working on to many other open source projects over the years. He is a very enthusiastic and passionate teacher who enjoys working with fellow software developers at various levels. You can find out more information about Jess by visiting his website jesscarlos.com or following him on twitter @jesscarlos.
Troy Miles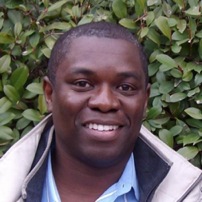 A designer and developer of software since 1979, Troy began his career writing games in assembly and C. Since then he has written code in C++, C#, Objective-C, Java, JavaScript and even a smidgen of Python. Along the way, some of his titles have won awards, he became a Microsoft Certified Solution Developer, and in 2012, he won a developer challenge at a local Microsoft Windows Phone Unleashed event. 
His passion since 2007 has been mobile and mobile web development. In 2011, he joined the mobile development team at Kelley Blue Book. His small team is responsible for the KBB.com application for iPhone, Android, and Windows Phone 7 and the mobile versions of KBB.com. Troy also spends time talking to developer groups and maintaining his blog, The Rock n Coder.
Jason Beres

Jason Beres, VP of Product Management, Community, and Developer Evangelism
As the Vice President of Product Management, Community, and Evangelism, Jason spearheads customer-driven, innovative features and functionality throughout all of Infragistics' products. Mr. Beres is a Microsoft .NET MVP, on the INETA Speakers Bureau, and the author of multiple books on various .NET technologies, the latest being Silverlight 4 Professional from Wrox Press.
When & Where
300 East Ocean Boulevard
Long Beach, 90802


Saturday, November 10, 2012 from 9:00 AM to 5:00 PM (PST)
Add to my calendar