Description
This workshop is a part of our Web Dev Track, although it may be taken seperately.


---
Since Node js came on the scene, it completely changed the web development landscape. Now, not only can you use JavaScript on the front end, but you can also build backend & full stack applications completely in JavaScript.
Take our short introductory course to JavaScript Backends & Databases to learn all about how to use JavaScript with Node Js, Express, MongoDB, and Mongoose to create state of the art applications!
COMPLETE BEGINNERS WELCOME!
WHAT WILL BE COVERED?
Installation & Understanding npm

What is and why Node.js
Installation and configuration for Windows and Mac machines
What is NPM (dependency management, package.json, etc.)

Project introduction
Demo of final project
Outline of session
Building a node server with Express
What is and why Express
Build and run a server with Express
Adding npm commands to package.json
Understanding GET / POST requests from an API
Understanding environment variables, endpoints and responses
Introduce Express.Router object (for get/post)
Day 2

Creating our own GET / POST routes and testing using Postman
Using GitHub for version control

What is and why GIT and GitHub
Download project repo from GitHub

Connecting to a database (MongoDB)

What is and why MongoDB
Optional: installing Robo 3T (a MongoBD GUI)
Day 3

Nested collections and relational MongoDB databases
Database schemas using Mongoose

What is and why Mongoose
Using Mongoose schemas, models, and operations

Deploying to Heroku

What is Heroku
Heroku account setup
Heroku add-ons
Deploying app with Git

Connecting to remote MongoDB
mLab Mongo DB for Heroku (login credentials, uploading collections, etc.)
HOW LONG WITH THIS CLASS LAST FOR?
This class will be 9 hours spread over 3 evenings on Tuesday, October 24th, Wednesday, October 25th & Thursday, October 26th, 2017 from 6:30pm-9:30 pm. This class is the fourth sequence in our Web Development Track series.


WHY IS THIS COURSE RELEVANT TODAY?
IIf you really want to build your own web or mobile app, you need to have a strong backend, and since Node JS is fastly becoming the most popular in-demand server side language in the world, this course will get you on track to learning what you need to know to build modern fast full stack apps.
WHAT PRACTICAL SKILL SETS CAN I EXPECT TO HAVE UPON COMPLETION OF THIS COURSE?
You'll learn the practical fundamentals to build your own backend server, connect it to an online database, and deploy it to the cloud for the world to see. This course will give you a strong base to continue on your learning journey to build your own apps for the web and mobile.

WHO WILL BE TEACHING THIS COURSE?
Ahmad Abugosh - Learning & Development Manager at AstroLabs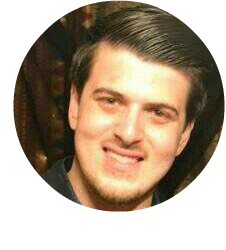 Ahmad built his first website at 10 years old. Since then he has studied Computer Engineering at the American University of Sharjah, worked at companies like MBC and Namshi, and has built dozens of websites in his career, including the AstroLabs website: http://astrolabs.com
He has a real passion for teaching and wants to help everyone build their own website!
ARE THERE ANY PREREQUISITES?
Willingness to learn and have a good time! All levels of experience (including complete beginners) are welcome!


WILL ANY CERTIFICATION BE OFFERED FOR THIS COURSE?
Yes, you will receive an AstroLabs KHDA (Dubai Government) certification for successfully completing this workshop.
SHOULD I BRING ANYTHING WITH ME?
Something to take notes on and your laptop to immerse yourself in the practical sessions.

WHAT PAYMENT METHODS DO YOU ACCEPT?
You can pay by Paypal, Bank Transfer (Invoice) or Cash / Credit Card on the day of the event.


WHAT IS YOUR REFUND POLICY?
If you decide you can't make it for whatever reason, we will fully refund your ticket up to 48 hours before the workshop.


WHAT IF I HAVE OTHER QUESTIONS?
For any other enquiries related to this course, please contact: academy@astrolabs.com