Java 7 EE Launch Event - Accra Ghana - August 10 2013

Saturday, August 10, 2013 from 4:00 PM to 6:00 PM (GMT)
Event Details
We are excited to announce and participate in the release of Java 7 EE on June 7 2013.
Coders4Africa in collaboration with JUGAfrica and iSpace  are organizing an event for the launch of Java 7 EE on August 10th 2013 at the brand new Tech Startup hub: iSpace  from 4 PM to 6 PM. 
iSpace  is located at Anumansa,Lokko Streets,146 East X'Borg Estates,OSU, Accra, Ghana.
We know there are lot of Java developers in Ghana because it is the most taught programming language in Africa.
Accordingly, Oracle has entrusted us alongside JUGAfrica to host this community event in Accra Ghana.  We are inviting all Java and non-Java developers to come and join the event.
There will be a lot of giveaways: books, swags, maybe licenses and much more. The event is totally free . Make sure you reserve your seat ASAP. Feel free to invite any developer friends you have.

We are looking forward to seeing you there!
Coders4Africa Team
Principal Sponsor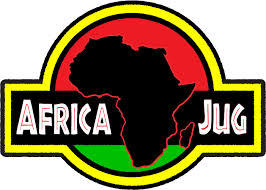 When & Where

iSpace - Innovative Space entrepreneurs meet, work & exchange ideas

Accra, Greater Accra
Ghana

Saturday, August 10, 2013 from 4:00 PM to 6:00 PM (GMT)
Add to my calendar
Organizer
Coders4Africa & JUGAfrica collaboration
In an increasingly interconnected world, Coders4Africa and JUG Africa have joined together to collaborate in the search for better ways to bring more opportunities to African programmers. Working in concert, these organizations will bring exciting events with global reach to local venues and African programmers connecting from across the web.
JUG AFRICA is an umbrella Java User Group (JUG) for the entire continent that individual JUGs can affiliate with. Its mission : To promote collaboration and communication between affiliated JUGs and communities across the African continent.
Coders4Africa is not tied to any particular technology or platform. The organization welcomes programmers with different skill levels and technology preferences. Coders4Africa is dedicated to bringing together programmers who are looking for professional training and certification on a technology of their choice. Our role is to mentor, give visibility and spotlight African programmers.
The new Coders4Africa and JUGAfrica Alliance is expected to bring extended collaborations among the communities of African programmers. Both organization feel that through Software and application development, we have the best chance of communicating the need for all African programmers to work together to address our shared opportunities and our current and potential challenges.
Already each organization have begun organizing Conferences in different countries that focused on finding ways to leverage the tremendous opportunities in ICT accross Africa. Linked by technology, we will be able to share each other's work, working locally while having access to exciting events taking place on the continent of Africa and worldwide.
Java 7 EE Launch Event - Accra Ghana - August 10 2013