Jason Scott at The Interval: The Web In An Eye Blink

Tuesday, February 24, 2015 from 6:30 PM to 8:30 PM (PST)
Event Details
The Long Now Foundation welcomes
Jason Scott
archivist and filmmaker (Internet Archive, textfiles.com)

@ The Interval at Long Now: check-in begins at 6:30; talk will start at 7:30 
Join us afterwards for drinks and conversation with our speaker

Jason Scott saves users' stuff and protects online heritage. Why does he do it?
What has he learned? Who will want to read GeoCities in 02099?
How did he get Burgertime running in your browser window?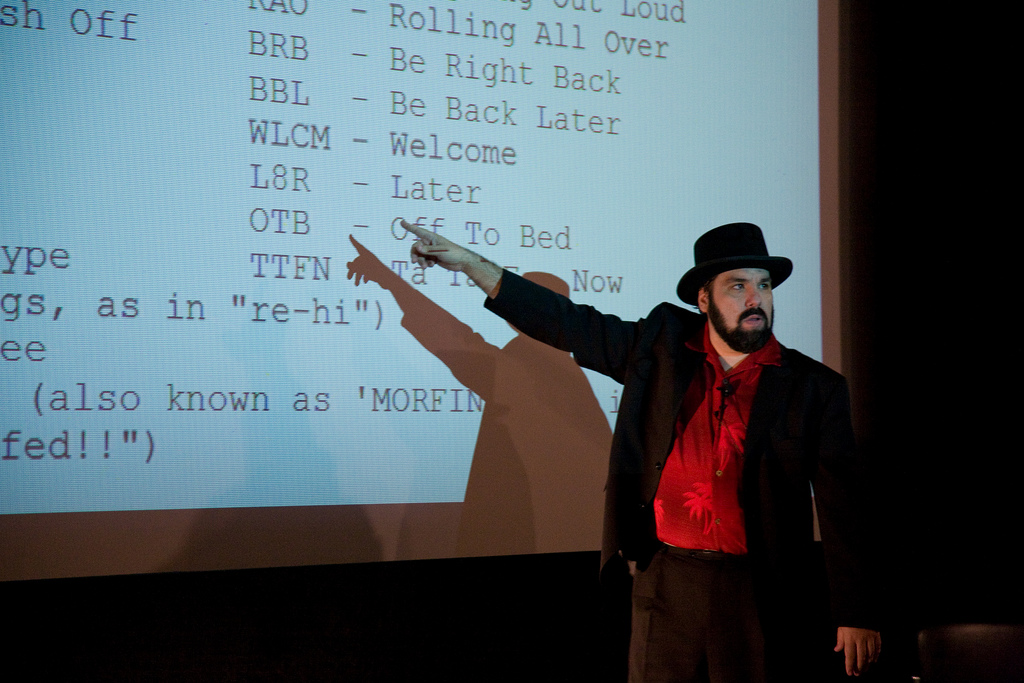 Jason Scott is an activist archiver preserving digital communications for the future. Users today have many ways to create content online. But they often lack the skills, tools or guidance to preserve media they care about. While startups fail, platforms disappear, and technology companies take the short term view, Jason and his cohorts at the Internet Archive and Archive Team are being good ancestors for inhabitants of the future networked world.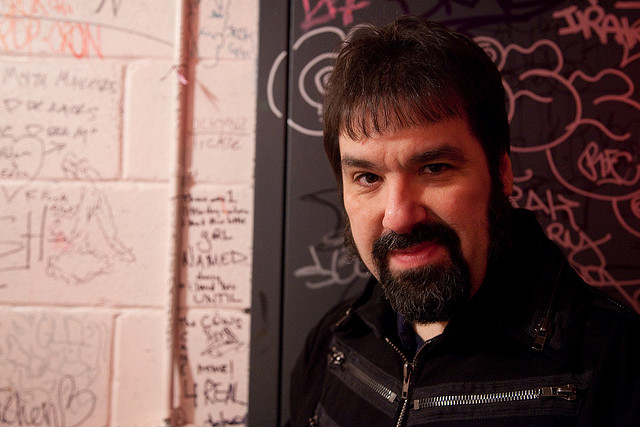 In 02009 Jason founded the Archive Team: a loose collective that launches "Distributed Preservation of Service Attacks" to rescue content endangered by "shutdowns, shutoffs, mergers, and plain old deletions" that happen all too often in the tech industry. Web-based bits they've saved from virtual Carrousel include Friendster, GeoCities, and Google Reader data. They maintain a Deathwatch of sites that are likely to expire next.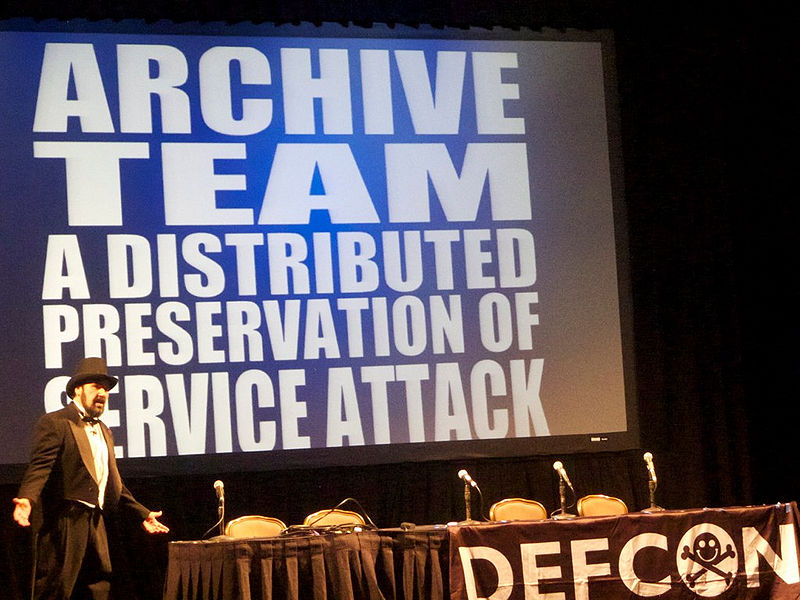 Archive Team was started out of anger and a feeling of powerlessness, this feeling that we were letting companies decide for us what was going to survive and what was going to die. — Jason Scott
Since 02011 Jason has also been Free-Range Archivist & Software Curator at the Internet Archive. His task is to add to and maintain the largest vintage and historical software library in the world. It contains millions of programs from Shareware CD-Roms to Open Source Software to vintage arcade games. Going beyond just storing the code, the archive's site has made dozens of games playable in the browser--including games created for now-defunct operating systems, proprietary hardware, and arcade cabinets.

This effort is the perfect articulation of what makes the Internet Archive great — with repercussions for the future we won't fully appreciate for years. [...] It's about preserving our digital history, which as we know now, is as easy to delete as 15 years of GeoCities.
— Andy Baio (Kickstarter, XOXO) on in-browser software emulation with JSMESS/MAME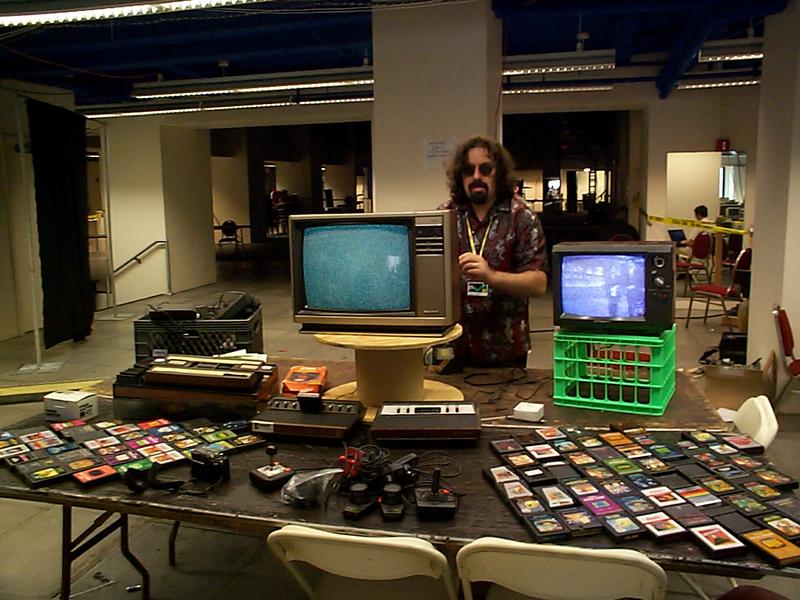 Jason is a passionate speaker and a whirlwind of energy who embodies
Internet Archive's mission statement: Universal access to all knowledge
We hope you can join us for what is certain to be a fun and inspiring night!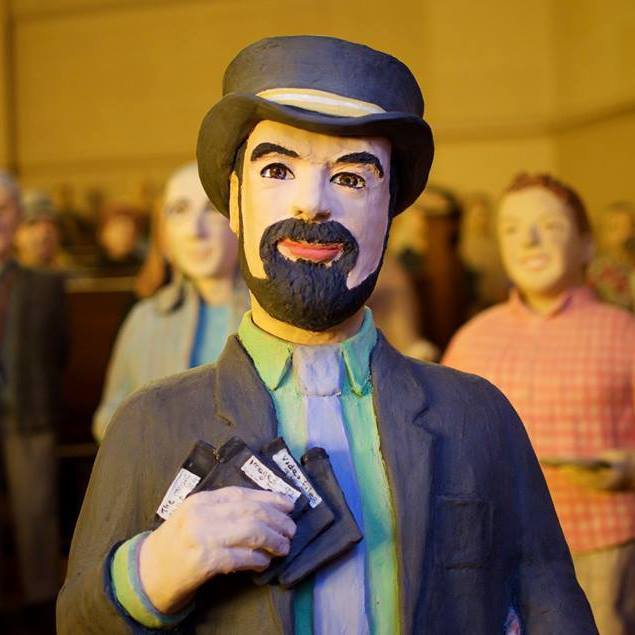 Jason Scott launched textfiles.com in 01998 to share thousands of files that he and others had collected on online bulletin board systems (BBSs) which had begun to disappear. His site has expanded to cover computer history more broadly and has served millions of users.
Jason is Free-Range Archivist & Software Curator at the Internet Archive. His documentary films include The BBS Documentary (02005) and Get Lamp (02010) about interactive text-based adventure game.
He is celebrated and envied for his speaking engagements at events like ROFLcon, XOXOFest, and DEF CON (where he has been a regular presenter since 01999), amongst many others.

Interval donors hear about our events first: become a donor today
Photos by Jason Scott and Scott Beale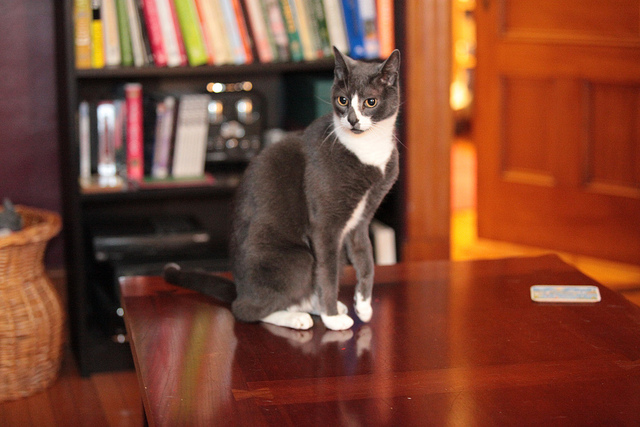 Jason is also personal assistant to Sockington, the most-followed cat on Twitter.
Sockington will not be appearing at The Interval.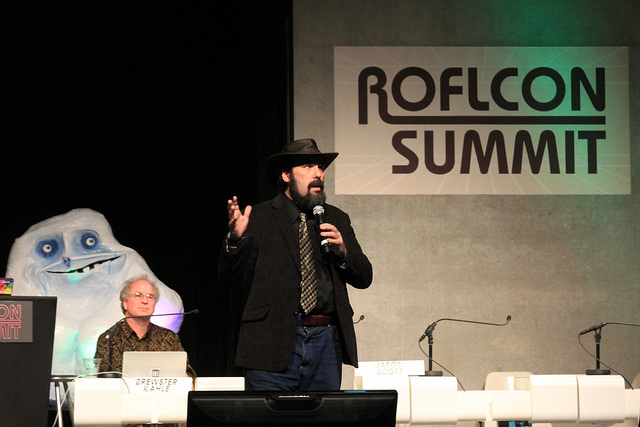 \
Jason with Internet Archive founder Brewster Kahle at ROFLCON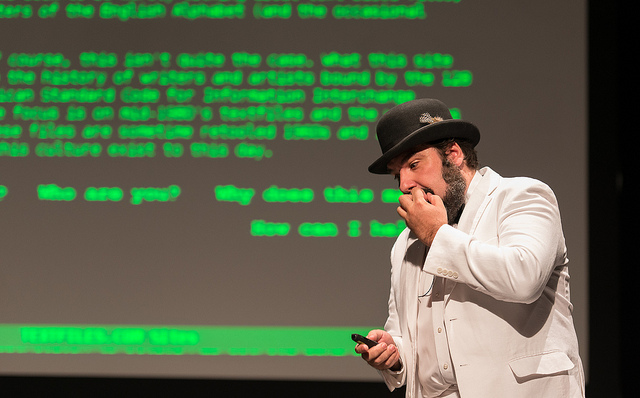 photo by happy.apple
A selection of MS-DOS games from the Archive's software collection...
When & Where

The Interval at Long Now
Fort Mason Center
2 Marina Blvd
San Francisco, CA 94123


Tuesday, February 24, 2015 from 6:30 PM to 8:30 PM (PST)
Add to my calendar
Organizer
The Interval at Long Now is a bar, cafe and venue for talks and other gatherings located in historic Fort Mason Center on San Francisco's north shore within site of the Golden Gate Bridge and Alcatraz. The Interval serves delicious beverages in a room full of mechanical wonders and thousands of books.
We are open daily from 10AM to midnight. Events are typically on Tuesday nights a few times a month. Tickets usually go on sale 2 weeks prior to the event. Our talks tend to sell out quickly due to our limited capacity.
Long Now members can purchase tickets before the general public.
The Interval is home to The Long Now Foundation which is dedicated to long-term thinking through projects including building a 10,000-year Clock, the monthly Seminars About Long-term Thinking (SALT), The Rosetta Project, PanLex, and Revive & Restore.