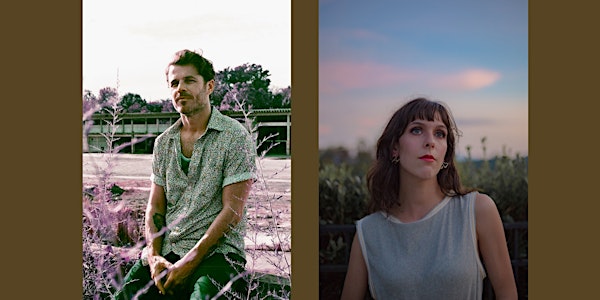 Jason Scavone and Carly Taich
Jason Scavone and Carly Taich
When and where
Location
The Evening Muse 3227 N. Davidson Street Charlotte, NC 28205
About this event
Jason Scavone is a singer/songwriter, and record producer from Charlotte, NC
With an undeniable gift for songwriting that illuminates the joyous, mundane and oftentimes bewildering experiences of life, North Carolina based singer, songwriter and producer Jason Scavone has developed a unique sound that transcends traditional genre barriers, delivering a unique musical thumbprint that seamlessly melds the best of indie, pop, americana and rock. While influenced by a wide variety of artists from The Beatles and Tom Petty to Sonic Youth and Ryan Adams, it was the moment Jason first heard Bob Dylan's "One Too Many Mornings" that he knew he had to be a songwriter, and he's been honing his craft ever since.
Early in his career, Jason served as frontman and songwriter for The Noises 10. During this time the band signed to two major label deals, recorded with and mentored under super producer Eric Valentine; and performed with such acts as Brandi Carlile, Jason Isbell, Derek Trucks Band, and 30 Seconds To Mars. Jason's music has been featured in television shows including One Tree Hill and Criminal Minds in addition to the 2019 documentary Valiant. In 2008 Jason recorded a duet of "My Repair" with Brandi Carlile which was included on a Universal Music Group Compilation album.
Jason's latest album, produced by Jason himself, mixed by Tom Schick at Wilco's studio in Chicago and mastered by Bob Ludwig was written during the midst of the pandemic as he reevaluated his relationship with music and reflected on the uncertain future we faced individually and as a society.
Facebook | Spotify | Instagram
*********
Carly Taich is a storyteller with the ability to lasso the darkest parts of the soul and deliver them with a smile. Her lyrics, often framed by swooning violins and barbershop harmonies, take us to another era, or dimension, where forgiveness is free and honesty, commonplace. There is a storybook mysticism to all Taich produces with one foot planted firmly in this reality. The paradox between the two worlds leaves listeners wondering if she is inviting them into a dream or attempting to wake them up.
A multi-award winning songwriter, Taich has become a known name in her hometown of Asheville, NC and beyond. Her most recent EP It Tends to Glow, featured by NPR and American Songwriter, explores the many lenses through which one experiences Love. Blurt Magazine named her previous record, Reverie, "a start-to-finish, no-filler/all-killer gem—a veritable calling card to greatness if enough ears find it."
Taich's crystal clear voice rings like a bell in the night to all who will hear: 'Out with the tragic, in with the magic, something feels different now. Light in the darkness, calm in the chaos, give me a likeness to Thou…' And everyone's invited to answer.