Description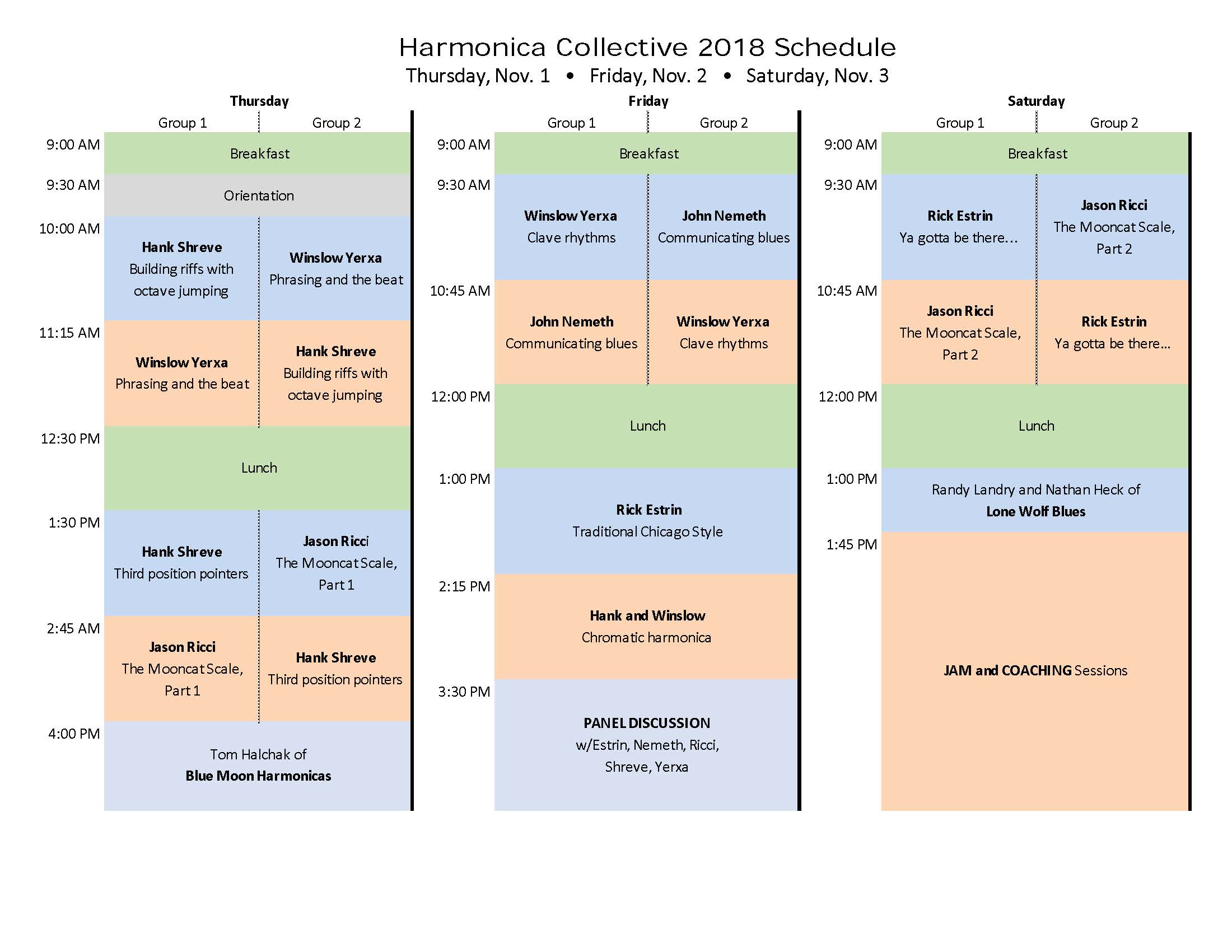 JOIN US for a revival of the historic Jason Ricci / Winslow Yerxa Harmonica Collective, this time in a Mini-Collective format of 3 full days of instruction and two evening performances, presented for you in the heart of the ancient and mysterious Crescent City, New Orleans, Lousiana.
Experience 3 days of expert instruction at all levels by some of the best harmonica teachers and musicians in the world. The venue is New Orleans' famous blues bar Chickie Wah Wah, located on Canal Street in the Midtown area. It is directly on the streetcar line, with convenient and inexpensive transportation to and from the best parts of the city. Instructors will include Jason Ricci, Winslow Yerxa, John Nemeth, Rick Estrin, Hank Shreve, and Jarred Goldweber and Tom Watson for any beginners attending.
Included in the event price will be a continental breakfast each morning and lunch from a local New Orleans eatery, so you can hang out in a relaxed setting with the instructors and your fellow students. Blue Moon Harmonicas' Tom Halchak and Lone Wolf Blues' Randy Landry will be there with their wares, and there will be a workshop on harp repair & maintenance by Tom. The evening shows will feature the instructors and some unexpected guest stars (who knows who might show up in New Orleans?) backed by Jason's band The Bad Kind. There will also be a student jam on stage on Saturday afternoon, backed by the band.
Space is limited, and this event will sell out quickly, so get your ticket today! For those whose schedule or pocketbook prevents attending the entire 3 day workshop, single-day tickets will be available and will include all amenities for that day.
We will provide a list of local places to stay at a variety of price points, including a hostel 3 blocks away at only $45/night -- but we urge you to reserve a room early, because this will be a busy week in New Orleans, and rooms will sell out well in advance of the Mini-Collective.
Organizer of Jason Ricci / Winslow Yerxa Harmonica Mini-Collective