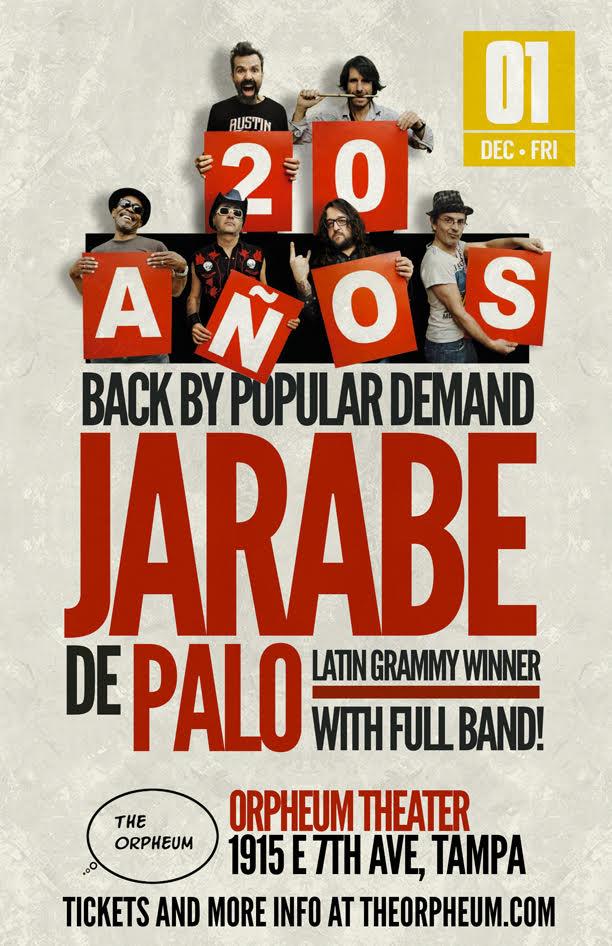 About this Event
2017 Latin Grammy Nominee
JARABE DE PALO
performing with his full band!
Jarabe de Palo was born in Barcelona (Spain) in the mid-1990s. The band's first album, La Flaca (1996), opened up a new chapter in the fusion music scene of that time. In a very short space of time they became one of the most high-profile Spanish groups on the Latin-American music scene. Their unique way of understanding and mixing different styles made them one of the landmark bands in their genre. After La Flaca came Depende (1998), then De Vuelta y Vuelta(2001), Bonito (2003) and so on up to eight original albums and the same number of compilations, all published over the course of just 18 years.
15 nominations for the Latin Grammy Awards and collaborations with artists of the stature of Celia Cruz, Compay Segundo, Pavarotti, Alanis Morrissette, Chrissy Hynde (The Pretenders), endorse the quality, credibility and stature of the band.