JapanNight VI Finals in San Francisco
When and where
Location
Pivotal Labs 875 Howard Street San Francisco, CA 94103
Description
JAPAN NIGHT VI

Thursday, November 7th, 2013 | Pivotal Labs San Francisco
Follow us on Twitter @SF_JPN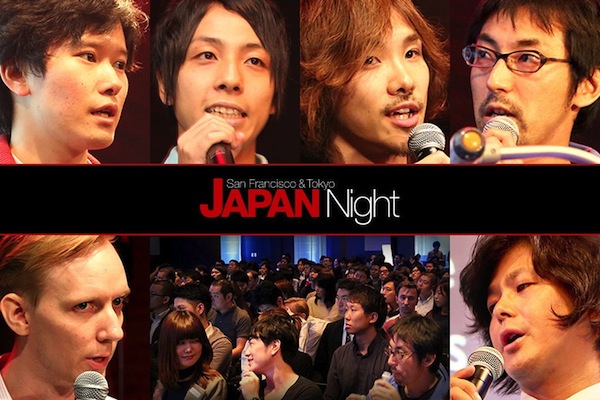 Discover Japan's

Six Most Innovative Startups
30 startups have pitched at the JapanNight finals event since 2010 - and over half have been funded, acquired or established overseas within six months.
This edition's finalists were picked after a stiff competition in Tokyo testing their originality, business model, global scalability and English presentation skills.
Come see which startup will be picked as the winner by our

All-Star panel

and vote for your favorite!
---
Schedule
6:30 PM

Doors Open
7:00 - 7:30 PM

Founders Fireside Chat
7:30 - 9:00 PM

Live Demos
9:00 - 10:30 PM

Drinks and Conversation
---
Judges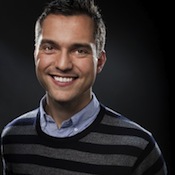 Nathan Blecharczyk (Airbnb)
CTO and Co-founder
Nathan oversees technical strategy at Airbnb, and is dedicated to building a team of world-class engineers. Nathan became an entrepreneur early on, running a business while he was still in high school and selling to clients in more than 20 countries. He has a Harvard degree in Computer Science and has held engineering positions at Microsoft, OPNET, and Batiq. @nathanblec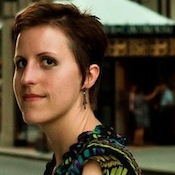 Cass Phillips (FailCon)
Founder
Cassandra has been a startup event producer for over five years, producing and managing conferences like FailCon, SF MusicTech Summit, Inside Social Apps, Unleashed Conference, and many more. She works with clients to ensure each has a high-quality and profitable event, connecting them with the best partners, sponsors, and speakers for their topics. @webwallflower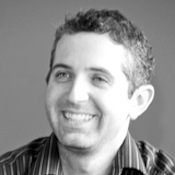 Jason Huggins (Sauce Labs)
CTO and Co-founder
As the Sauce Labs co-founder and CTO, Jason leads product direction. Prior to Sauce Labs, he worked as a Test Engineer at Google and a software developer at ThoughtWorks in Chicago. When not programming in Python or JavaScript, Jason enjoys hacking on Arduino-based electronics projects. @hugs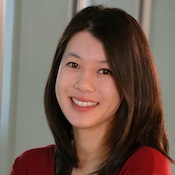 Cheryl Cheng (Blue Run Ventures)
Operating Partner
Cheryl drives marketing strategy, messaging and business development for BlueRun Ventures and its portfolio companies, which include Waze, Topsy and Banjo. As a venture capitalist, Cheryl focuses on helping young startups identify market opportunities and develop their product roadmaps to best address consumer and customer needs. @cheryltamcheng
---
Finalists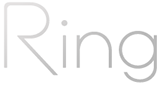 Ring Logbar
Takuro Yoshida, CEO
Ring creators envision a world where you can communicate with others and control objects by using a sleek and simple device that fits on your index finger. Expected launch date is in 2014.

FOURBEAT Pigmal, LLC
Yuan Ito, Founder
FOURBEAT is a multifunctional device that can be used for a variety of games. Play with friends for trivia night and speed racing, or switch to single-mode to practice your percussion skills. More apps are currently in development.
http://fourbeat.pigmal.com/ @itog

Cooori Cooori
Dr. Amar Jensson, Founder
Cooori is an online resource for Japanese learners of all levels. The system employs artificial intelligence engines to build a model of how each person studies, offering a guided build-up of knowledge that is unique to the Cooori system.
http://www.cooori.com/en/ @Cooori1

Ojisan FULLER
Shuta Shibuya, CEO

Made for anyone who is frustrated with the short battery life of Android phones, Ojisan is a mobile game that actually increases your battery life. The game helps manage your apps by providing an overall score based on functionality and usage, and removing inactive or unnecessary applications.
http://ojisan.fuller.co.jp/ @mtbojisan

CODEPREP Givery, Inc.
Junpei Yamane, Evangelist
With "Create Engineers" as their mission, CODEPREP is an online learning service for beginning programmers. Users learn different coding languages, including HTML, CSS, and JavaScript. The service also connects programmers with an online community to provide support for developing their own products.
http://codeprep.jp/en @codeprep_pr

FUKUSHIMA Wheel Eyes, JAPAN Co, Ltd.
Jun Yamadera, CEO
The "FUKUSHIMA Wheel" project was developed as a response to the nuclear accident in Fukushima. This "smartbike" features environmental sensors to measure radiation levels, temperature, humidity, and carbon emissions in real time. The device also acts as an activity tracker, calculating the average speed, distance, and number of calories burned - all via a smartphone app.
http://fukushimawheel.org/ @eyesjapan
---
Organizer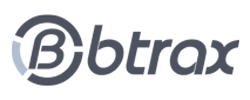 ---
Sponsors
Platinum Sponsors
---
Gold Sponsors


---
Silver Sponsors
Venue
■ 875 Howard Street, Fifth Floor San Francisco, CA 94103