Description
At Itani Ramen on Saturday, July 27th we're hosting our next three-course whisky pairing dinner showcasing some of Japan's lesser-known, yet highly-acclaimed whisky producers. The event will feature three distinguished distilleries: Akashi, Iwai, and Ichiro. Each different expression of Japanese whisky will be paired with a dish created by Chef Kyle Itani at a special dinner held in the Genki Room, Itani Ramen's private dining room. This exploration of exceptional whiskies will be intriguing for Japanese whisky lovers, as well as those just beginning to learn about the craft.
The whisky pairing dinner will be $58 per person, excluding tax + gratuity, and the full menu can be viewed below. If you'd like to join us, purchase a $20 ticket which will reserve your seat at the dinner and will be put towards your total bill. Please select either the 6:00pm seating or the 8:30pm seating when purchasing your ticket; both will be communal seating. This dinner will include elements of education as well as whisky-induced fun. Hope to see you there!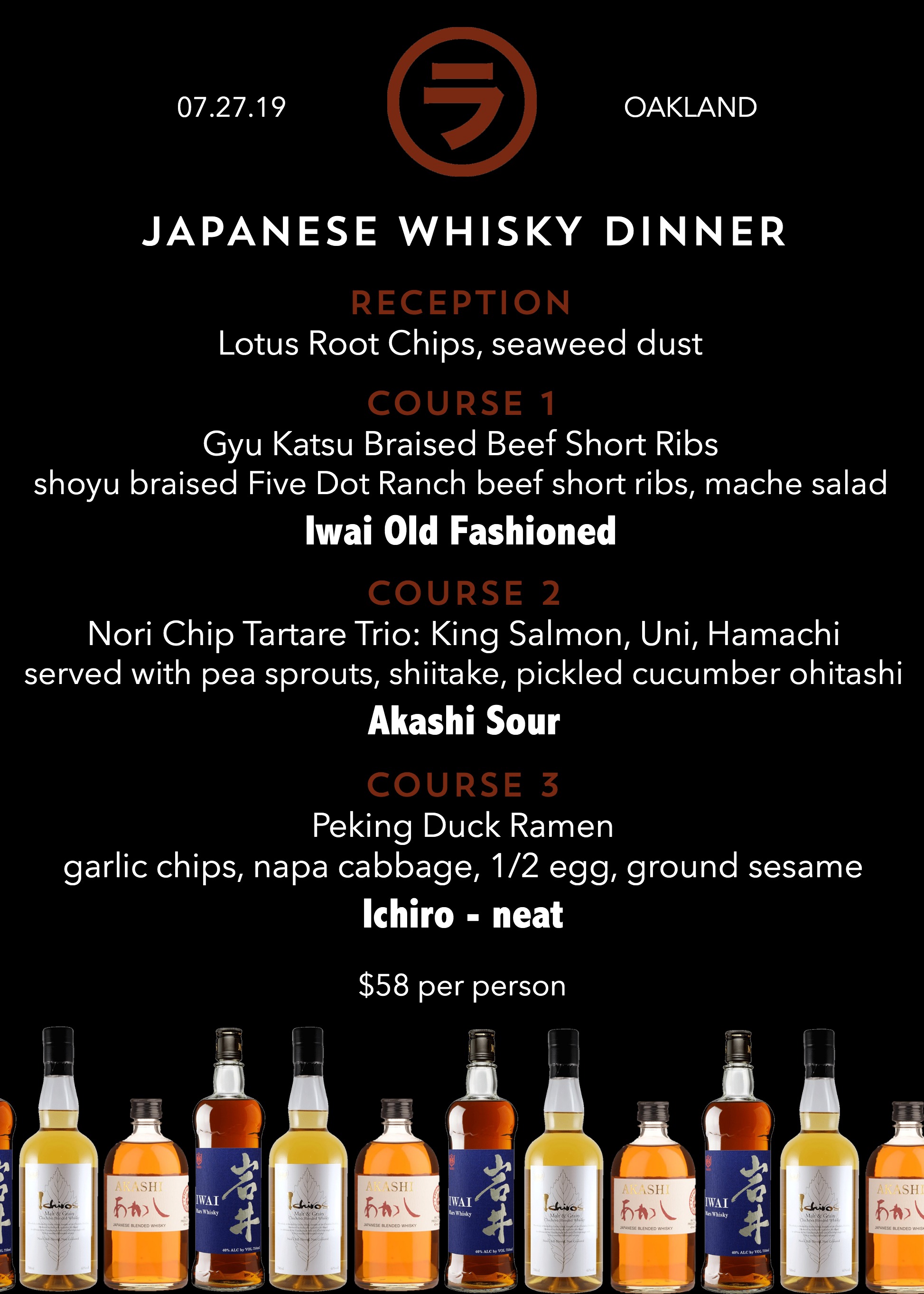 *Must be 21+ to attend.