Description
---
What's Included:
All access Weekend Pass for the 5 events of JSW 2019
Japan Soca Weekend T-Shirt
---
First event begins evening of Friday September 13th
Last event ends night of Monday September 16th around 10pm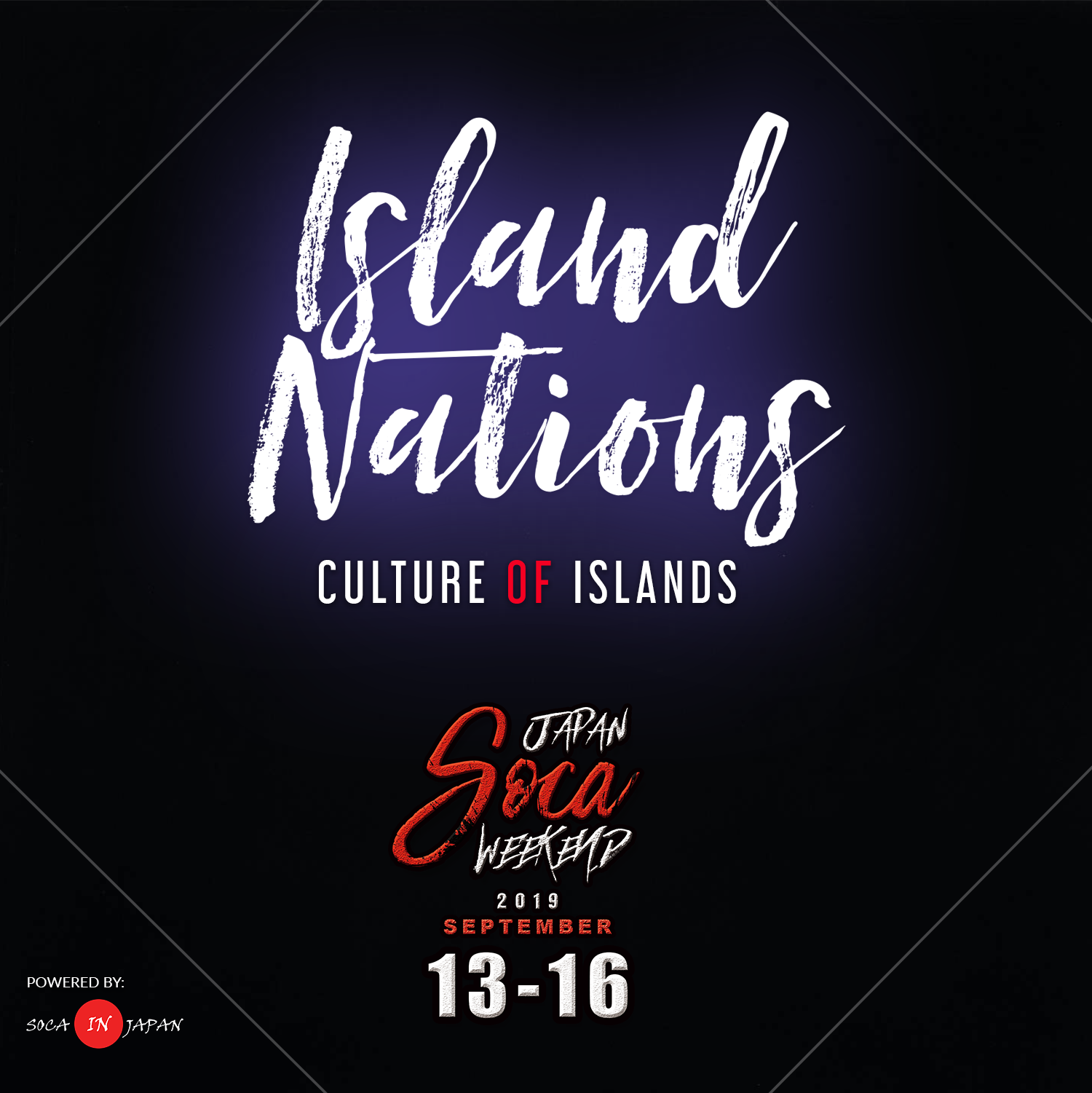 Much like 2018, Island Nations remains the main event for Japan Soca Weekend. This signature event features all the best soca talents from Japan under one roof. This event also features the main performing act from the Caribbean.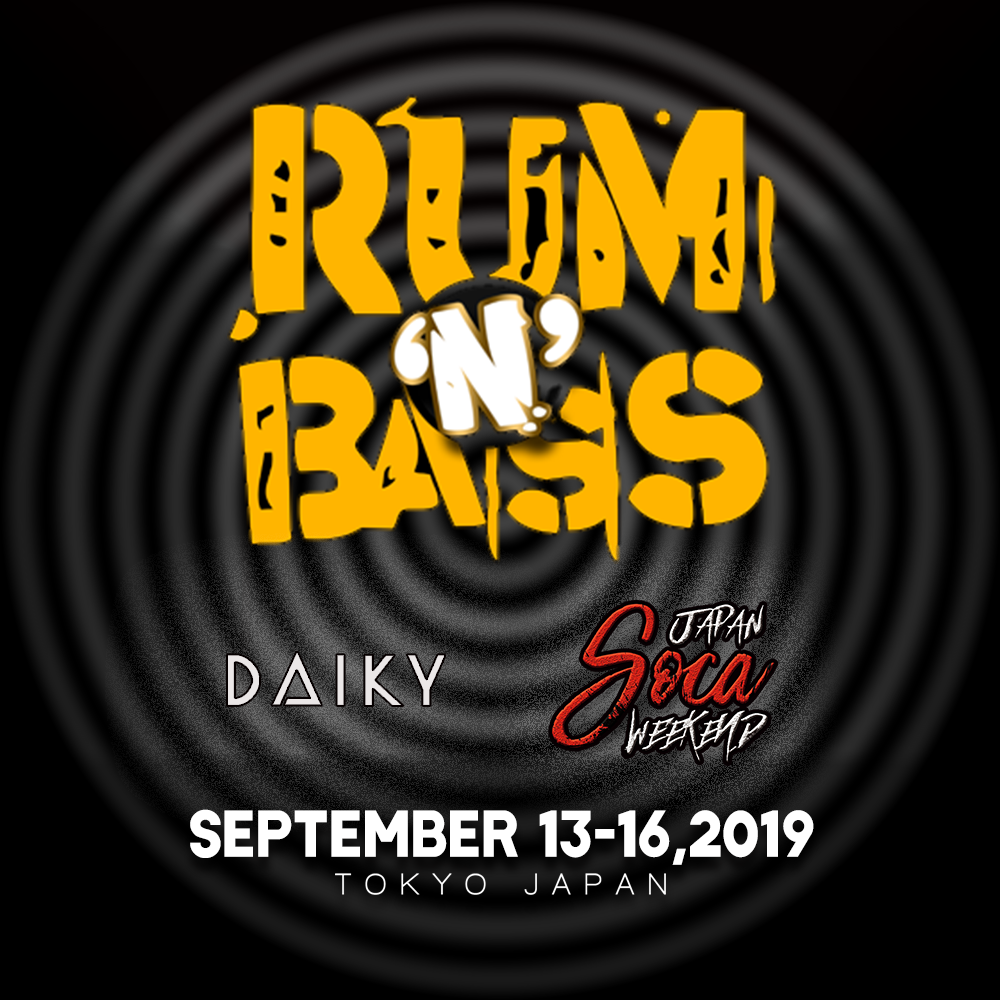 This International brand founded by RedBull Culture Clash 2016 winner, Serocee, RUM 'N' BASS is known for its diverse genre offering. Japan founder DJ Daiky will be bringing the best of Soca, Dancehall, Hiphop, and Afrobeats -- nonstop "overproof vibes"!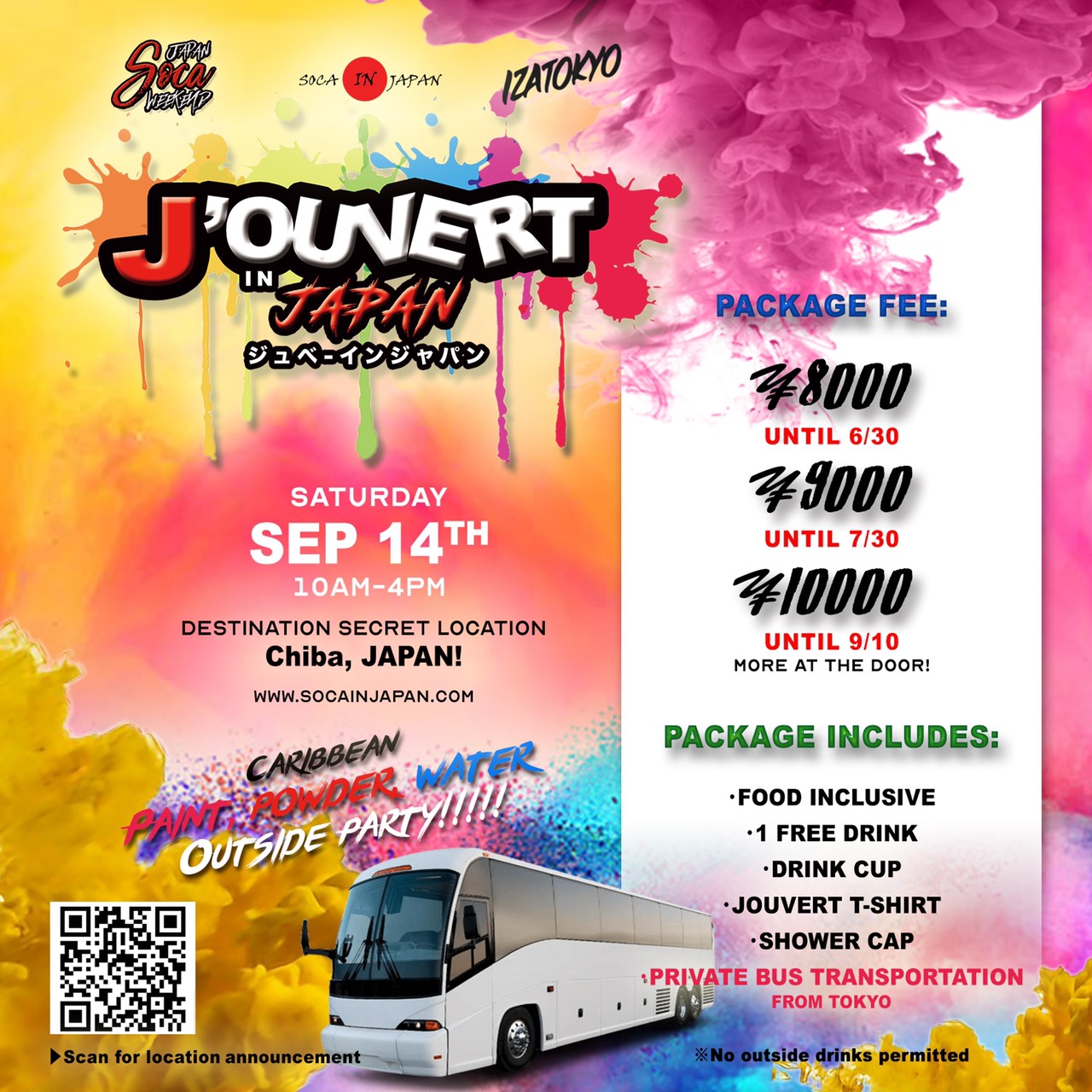 Jouvert in Japan is new for 2019. This will be Japan's first full scale Caribbean Jouvert. You want elements? -- You got it! Included in Jouvert package: Jouvert T-Shirt, Drinks Cup, Shower Cap, Lunch.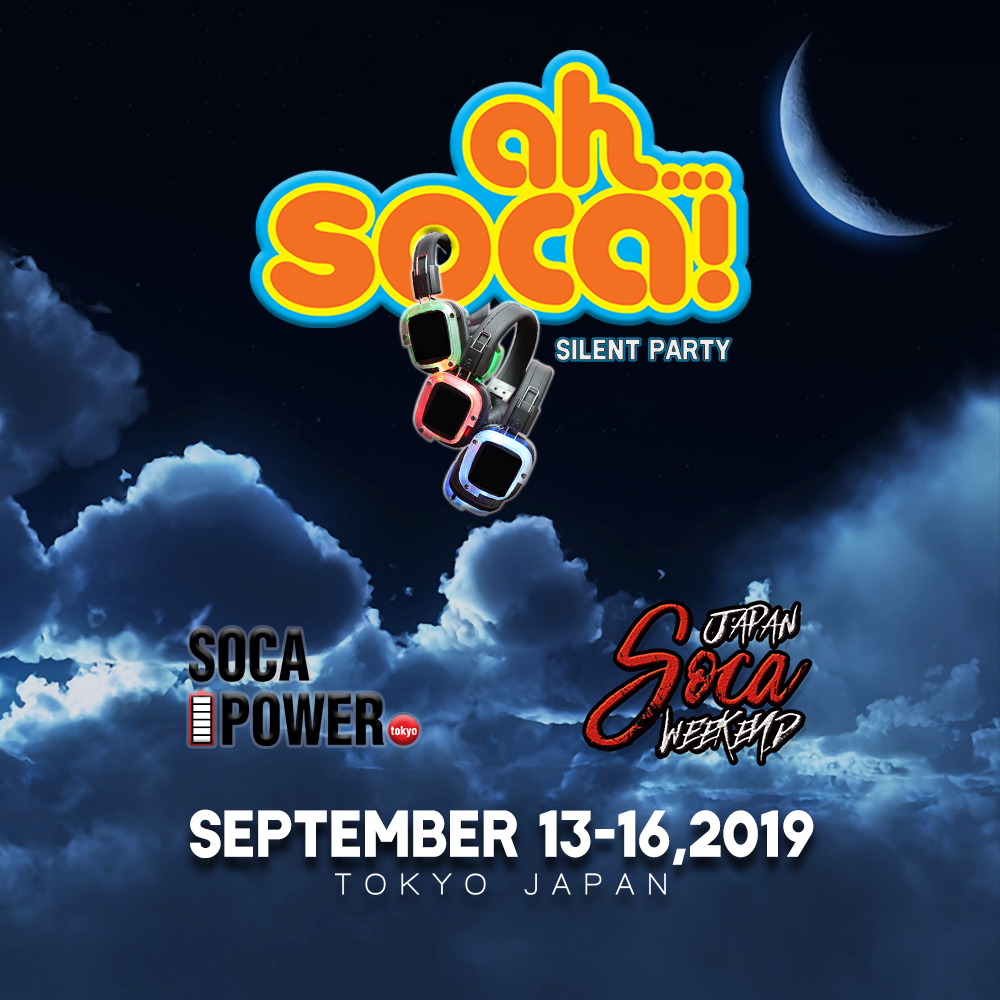 shhhh we keeping it silent, BUT WE MAKING NOISE!!
old school Reggae, Calypso, Reggaeton, Afro Beats and of course SOCA!!
ah SOCA Silent Party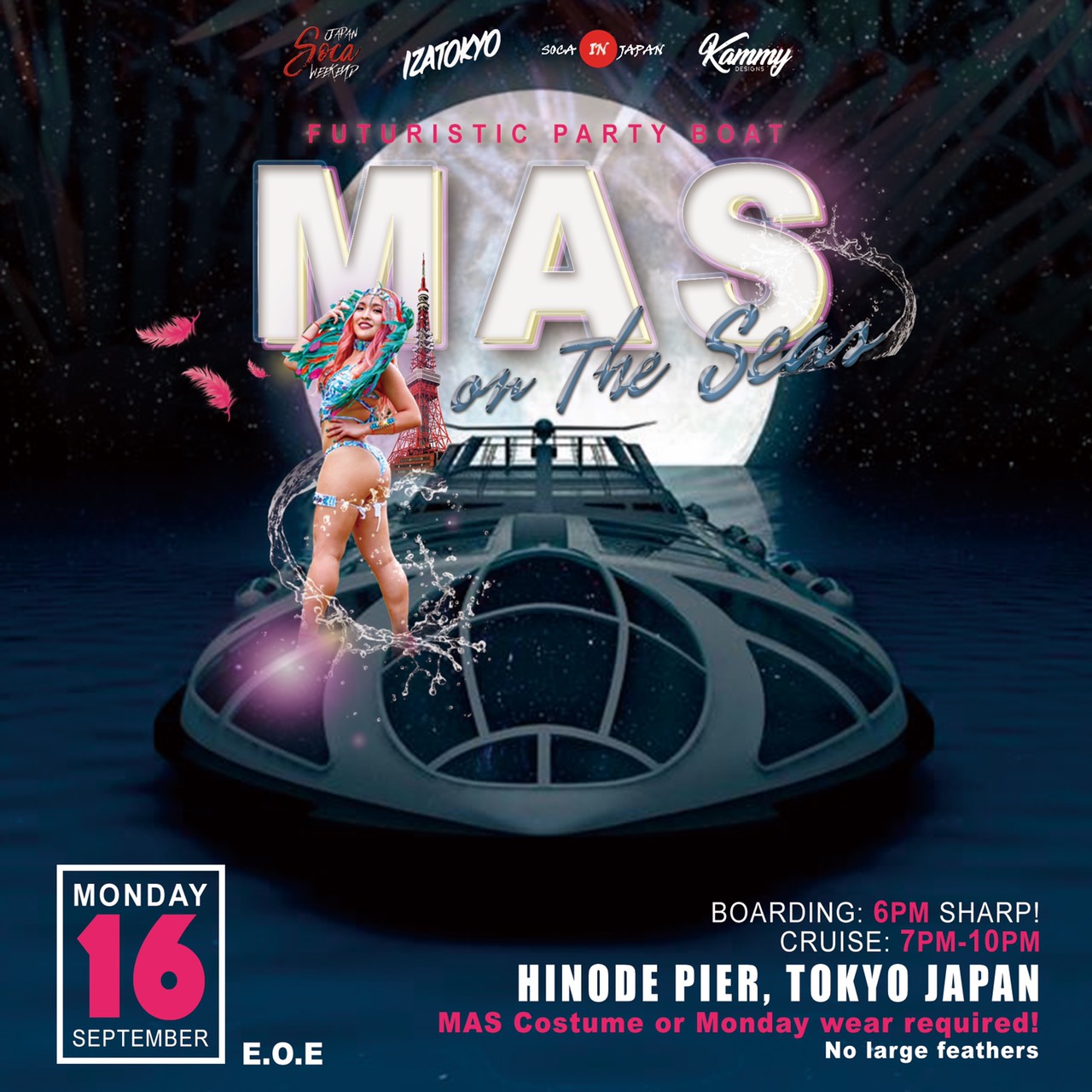 Can't have Soca without MAS!!
Introducing MAS ON THE SEAS!! Last year we took you through the streets of Tokyo with our sold out bus party "Mas in the City" This year we're taking it to the next level with Mas on the Seas.
Bring your costumes or purchase an original costume from Japan's @kammydesigns --- Pick up in Tokyo.
This event is designated equal opportunity event (E.O.E). To promote the continuous growth of the soca community in Japan, a specific amount of tickets for this event is reserved for those living in Japan. This policy is strictly enforced.