Arigatou no Kokoro means "with a thankful heart". And it is with a thankful heart we introduce our Fall Open House 2021.
About this event
At a time when we can start to carefully and respectfully come together again, it is important to remind ourselves of the colorful world in which we live. By rejoicing in music, dance, matcha, and art with one another, we can again start to communicate, educate, and ultimately celebrate us as individuals contributing to the greater whole.
Our Fall Open House this year is unlike past Open House events.
First, this one will not be inside the house, but instead, we will be outside enjoying the beauty of autumn in the Arboretum, which will be festooned with thousands of red origami paper cranes. Next, we will be offering both an online, and in-person (limited, ticketed) event featuring the vibrant culture here at the University of Illinois, as well as the Urbana-Champaign community. And last, this Open House will be an opportunity to reveal our next exciting chapter, the official announcement of the Japan House Ogura-Sato Annex by the University of Illinois, and Day of Giving in support of the expansion.
Starting at 12pm, we have cultivated four individual hours of entertainment featuring a selection of martial arts, cultural arts, dance and Japanese tea ceremonies. Each hour is unique and will feature different groups from the area. Starting each hour, a short presentation will highlight the best of Japan House, Past, Present and Future, and then go live with several activities all happening at once.
Highlights include favorites such as our Chado Urasenke Tankokai Urbana-Champaign Association performing tea ceremonies; Illinois Prairie Chapter of the Ikenobo Ikebana Society of America with ikebana demonstrations; origami folding with Mark Hirsbrunner; martial arts demonstrations with Kokushi Midwest Judo and Kobudokan Dojo; performances by TASC Special Ops; as well as new performers like CU Poetry and University of Illinois RSO's (Registered Student Organizations) K-Project, Philippine Student Association, and Illini Kendo Club.
Online guests are encouraged to keep their streaming device on all afternoon to see the variety of performances and highlights going on at Japan House. Guests can watch the day's events on our website , as well as our Facebook Live and YouTube Live channels.
For local guests that want to adventure out to see what's happening in-person, there are a limited number of tickets available for a $5 donation online for each hour. For the safety and respect of others, guests are encouraged to only be here during their "hour" and wear face coverings while in the park.
Bowls of matcha and wagashi (sweet) as well commemorative t-shirts will be available for in person guests (pre-ordering is encouraged – prices are higher on day of event).
At 4pm, a Groundbreaking Ceremony will be held for the upcoming Japan House Ogura-Sato Annex. Founder of the original Japan House and Professor Emeritus Shozo Sato will be breaking ground for the new addition in honor of his late wife, Alice Ogura Sato, and his late brother-in-law, George Ogura, as well as himself, as donors for this exciting project.
Invited guests will be entertained with a performance by the Monticello High School Marching Sages, the high school alma mater of both Director Jennifer Gunji-Ballsrud, and Coordinator Michael Darin. Several special guest speakers are scheduled to make remarks, including University of Illinois President Timothy Killeen, Vice Chancellor of Academic Affairs and Provost, Dr. Andreas Cangellaris and Dean of the College of Fine and Applied Arts, Kevin Hamilton. Following the official groundbreaking ceremony, guests will be treated to a performance by Chicago's Ho Etsu Taiko, long-time supporters and performers at Japan House events.
The groundbreaking will be live-streamed as part of the day's activities at https://go.illinois.edu/kokoro
We seek your continued support for Japan House and our future. If you have ever attended an event, a past Matsuri, a class, workshop, tea ceremony, and if you believe in and enjoy what we do and share, we ask that you please consider supporting us by giving a donation online. We are truly grateful for all of you and the kindness that you share with us. We are hoping to reach our goal of 77 gifts for the day! Donation may be also made at https://go.illinois.edu/kokoro
Parking is available in Lincoln Avenue and the Vet Med parking Lot. Our lot (F-32) will not be accessible for the general public.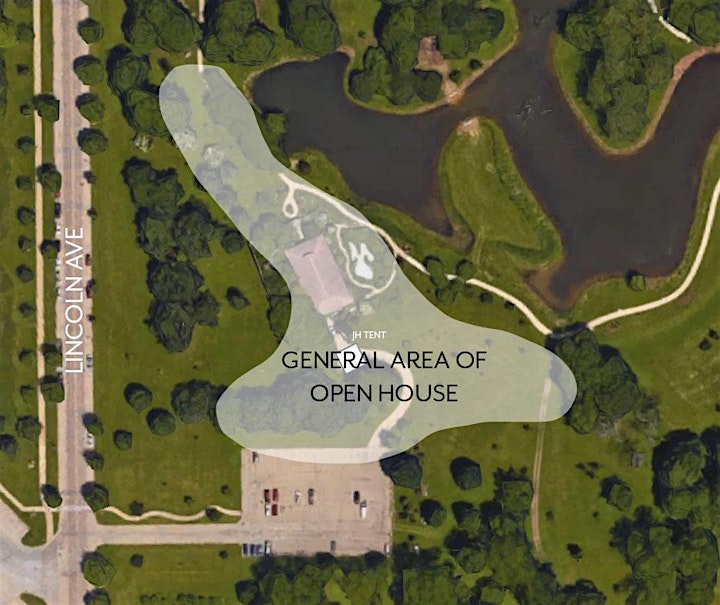 Organizer of Japan House Fall Open House - "Arigatou no Kokoro"
Japan House is a teaching facility within the College of Fine and Applied Arts at the University of Illinois at Urbana Champaign, which focuses on teaching traditional Japanese arts, such as the tea ceremony. It is the mission of Japan House to bring about cultural understanding, to offer exposure to new perspectives and, ultimately, to give a necessary refuge for all to embrace tranquility in an immersive and experiential environment.