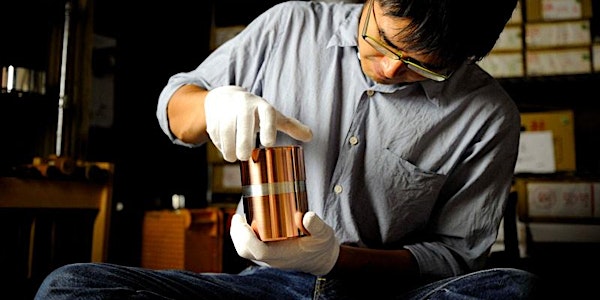 Japan Handmade: An Exploration of Japanese Craftsmanship
When and where
Location
Inform Interiors 50 Water Street Vancouver, BC V6B 1A4 Canada
Description
On Thursday, June 14 from 5 to 7pm we are proud to welcome four accomplished craftsmen from Japan to our 50 Water Street showroom. They will discuss how their work strives to maintain a strong bond to the traditions of their ancestors while looking forward to the needs of future generations.
The Shokunin (the Japanese word for craftsman) are arriving from their hometown of Kyoto — a city that was the capital of Japan for over a thousand years and still carries a commitment to the precise, handmade production of objects at a high level of excellence. Coming from generations of production the Shokunin retain a commitment to the legacy of their crafts — the tools, techniques, materials, time, and spirit.
A note from the craftsmen:
We believe crafted goods are Positive not Creative.
We would like to refer to these words, Positive and Creative as:
Positive: moving from the original towards a new direction through thought
Creative: something created out of another thing, such as Nature (Wood, Bamboo, etc.)
As craftspeople we use nature to create positive goods not for ourselves, but for others to use and enjoy. As part of the crafting process we feel our ancestors behind us and our children and grandchildren ahead of us, always evolving our work to meet the needs of the future. We live in the diversity of time. We make objects for daily life with our teachings and beliefs that have been passed down from our ancestors without any words and that are adjusted by each era.
We are making everyday objects and we believe there is value in continuing our family traditions.
The craftsmen included in this event are Takahiro Yagi (Metal Tea Caddies), Shuji Nakagawa (Wooden Vessels), Toru Tsuji (Wire Weaving), and Tatsuyuki Kosuga (Flower Arrangement). An assortment of their handmade objects will be available for purchase.