Description
What does a global startup need to know? Are you interested in expanding your business to Japan? If so, this event is perfect for you.
Topics we'll cover:
What to consider before expanding
Is the Japan market right for you?
How do you ensure ROI?
Case studies of successful and unsuccessful market entry
Why did Amazon succeed while eBay failed?
As a user experience design agency specializing in Asia market entry and growth, btrax has been supporting more than 200 companies entering Japan and the US market over the last 12 years. Our Japanese professionals will give you tips to advance your business in Japan.
This event is comprised of the following 3 parts.
1. Basic Knowledge of the Japan Market
Presentation of the basic and essential knowledge you should know before you enter the Japan market. Presented by btrax CEO Brandon Hill.
2. Guest Speaker Session: Their experiences
Guest speakers will share their experiences of entering the Japan market. You will hear real stories about their successes and challenges.
3. Mini Workshop
A mini workshop for you to apply your new knowledge of the market, its customers, and culture from a business perspective.
We're also excited to share the new service we launched called Japan 101. Japan 101 is a comprehensive and interactive 3-day workshop for companies interested in either entering Japan or those already in Japan looking to grow their business.
If you're interested in learning more about the Japan market, please RSVP and reserve your spot!
Food and drinks will be provided.
Event Schedule
6:00pm - Doors open and networking
6:30pm - Basic Knowledge of the Japan Market
7:00pm - Guest Speakers Session: Their experiences
7:30pm - Mini workshop
8:30pm - Closing


Speakers
Brandon Hill - CEO @ btrax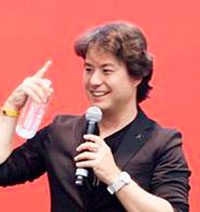 Brandon is the founder and CEO of btrax, a San Francisco-based design, branding and marketing agency specializing in US and Asian market entry and growth. In the last decade, he has helped companies such as Expedia, Blue Nile and Square enter the Japanese market. Brandon is also the founder of JapanNight, the premiere annual Japanese startup demo competition in Tokyo and San Francisco. He has spoken at a variety of conferences and events, including ad:tech, Tech in Asia and Social Media Week Tokyo.
Thomas Arend - Ex International Product Lead @ Airbnb and Twitter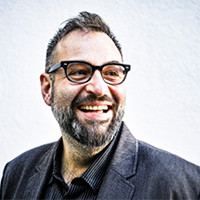 Thomas Arend started his own venture in 2014 after working with many international startups. Before becoming an entrepreneur he was leading Airbnb's and Twitter's international product efforts, launched Firefox on Android as Mozilla's Head of Mobile, built delightful web and mobile products at Google and ran strategic initiatives at SAP and IBM Research. Thomas is a keynote speaker, lecturer, mentor and product leader. He holds a PhD in Artificial Intelligence and works with Singularity University as executive product advisor.
Yuki Lin - Ex

Community Relations @ Airbnb & Ex Japan Expansion @ Uber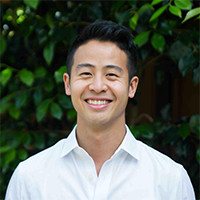 Yuki Lin is a native San Franciscan. He's been deeply involved in U.S.-Japan and government relations through his work with the JET Program, the White House, Japanese Consulate, Uber, and Airbnb. At the Japanese Consulate Yuki managed business affairs and focused on the San Francisco-L.A high speed rail project. Yuki then moved to Tokyo as Uber Japan's 4th employee and was responsible for scaling their taxi driver acquisition campaign. Most recently he helped develop the grassroots strategy to help Airbnb win the 'No on F' campaign, which protected short term rentals in San Francisco. Yuki is actively involved with the U.S.-Japan Council and consults on growth strategy and government relations for startup and mid-sized organizations.
About D.Haus
D.Haus is a new co-working space in San Francisco - connecting people through DESIGN.
Located in San Francisco's startup epicenter of SOMA, D.Haus is a comprehensive ecosystem of diverse companies, guest experts, mentors, btrax's deep network of clients and partners curated to drive collaboration and innovation.
Targeted events, workshops and social networking opportunities will aim to share cutting-edge knowledge and facilitate meaningful partnerships between startups and corporations through the vision of design.
Organized By:
btrax is a branding and marketing agency specializing in Asian market entry and growth. Their team has provided critical market research, brand localization and digital marketing for leading companies such as Expedia, Lumosity, Toys "R" Us, Square, Bonobos, Wix and Cisco. btrax also works closely with top brands from Japan such as Sony, Canon, Calbee, Rakuten, Softbank and Omron. Learn more about btrax: http://btrax.com