Calling all Innovators, Movers & Shakers, Investors, Entrepreneurs, Founders, and Likeminded Individuals!
About this event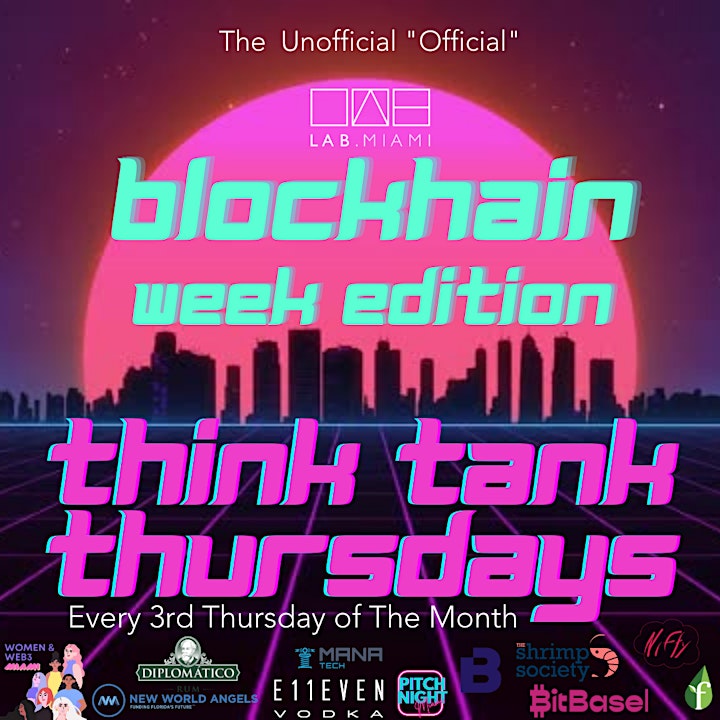 We're excited to announce our Think Tank Thursday Blockchain Week Edition the monthly event that keeps on giving! Keep reading to learn more 🙌
Come network, learn, and immerse yourself in programming curated by you, the Miami Startup Ecosystem! Every month we host a Pitch Competition and thoughtful conversations with successful founders. To end blockchain week we want to focus on everything web3, NFT, and Crypto related to introducing you to the leaders in Miami.
Stayed tuned while we announce our January Sponsors and Partners
✨Evening Agenda✨
5:30 PM - 9 PM - Happy Hour & Networking
Live Art and NFT Minting with local Miami Artist:
Adam Thompson AKA AbstractMiami
Founder of Nifty Jackets
5 PM - 5-30 PM - BitBasel Miami-Dade County Crypto Update
Join Jorge Cortes of BitBasel with Francesca de Quesada Covey Tech Innovation Advisor to the Mayor's office, and Samir Patel
5:30 PM - 6:00 PM - BitBasel Future of NFTs
Join Scarlett Arana of BitBasel with Michael Pastko and Shawn Bellina
6 PM - Pitch Night MIA Blockchain Edition
This month's Pitch Night we're diving into the world of Blockchain. See startups that are working on Web3 projects, DAOs, and NFTs pitch Crypto Investors. This month's Pitch Night get a chance to collect an NFT for attending!
7 PM - Shrimp Society - Behind the Scenes of an NFT Project
He minted the newest collection of the hottest Shrimp Society NFTs, come join Chris Daniels as he hosts a talk with the innovators in Miami Crypto Scene
If you want to add value to our community, select the appropriate links below:
Apply for the Pitch Competition here
Sign up to host a panel, seminar, or workshop here
Sign up to offer office hours or ask-me-anythings here
✨Meet our January Sponsors✨

E11EVEN is a Lifestyle. Created in 2014 as an Ultraclub in downtown Miami, people flocked to indulge in the unique nightlife experience.
ZERO F*#KS GIVEN
Globally Recognized Brand • Women-Owned • Locally Sourced, Distilled, & Bottled in Miami • All Natural • No Carbs • No Sugar • Gluten-Free • Tastemaker and Social Media Influencer Support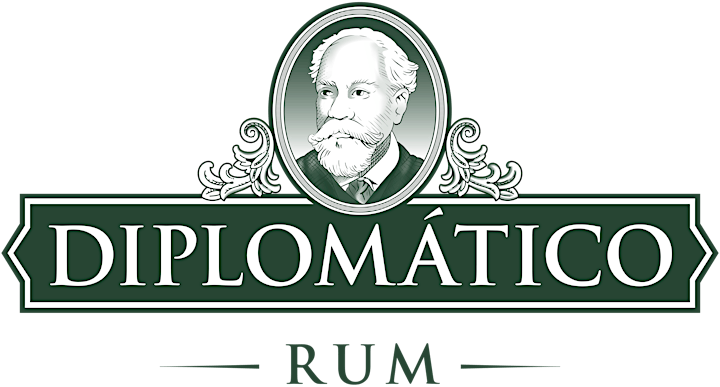 Diplomático is a family-owned, luxury rum crafted in Venezuela at the foot of the Andes Mountains. In 2018,  Diplomático was awarded Wine Enthusiast's prestigious "Spirit Brand of the Year," the first-ever rum to receive this award.
✨Meet our January Partners✨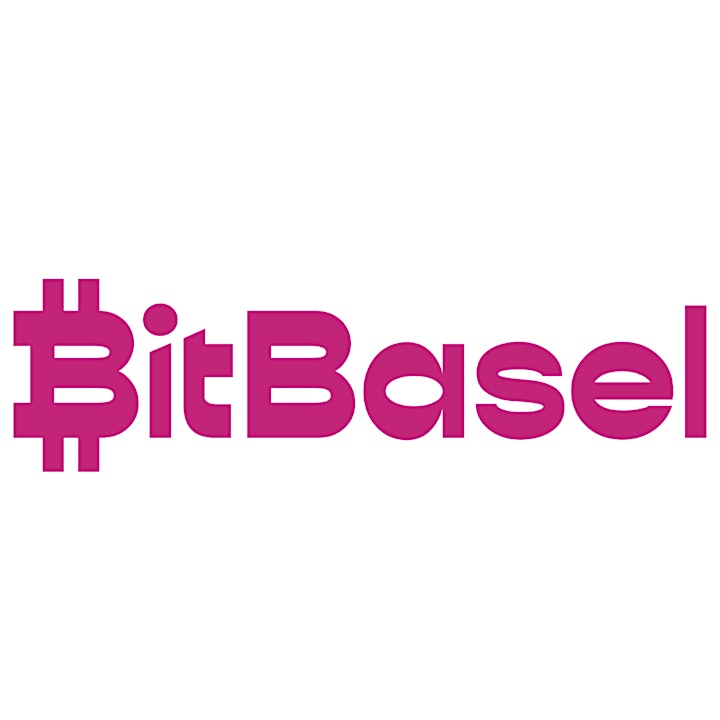 BitBasel is the premier Miami's CryptoArt Community. Our mission is to connect, educate and empower artists through the use of NFTs.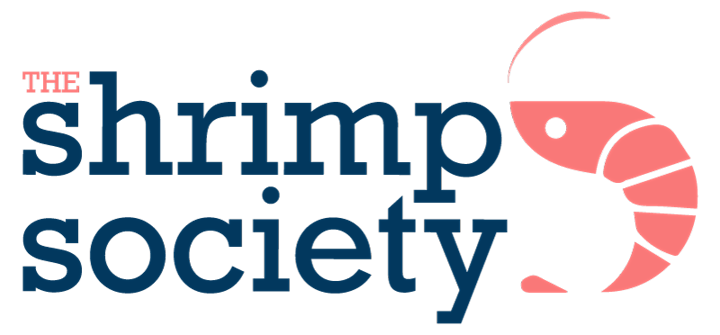 The Shrimp Society is an innovation ecosystem focused on attracting, supporting, and investing in early-stage entrepreneurs.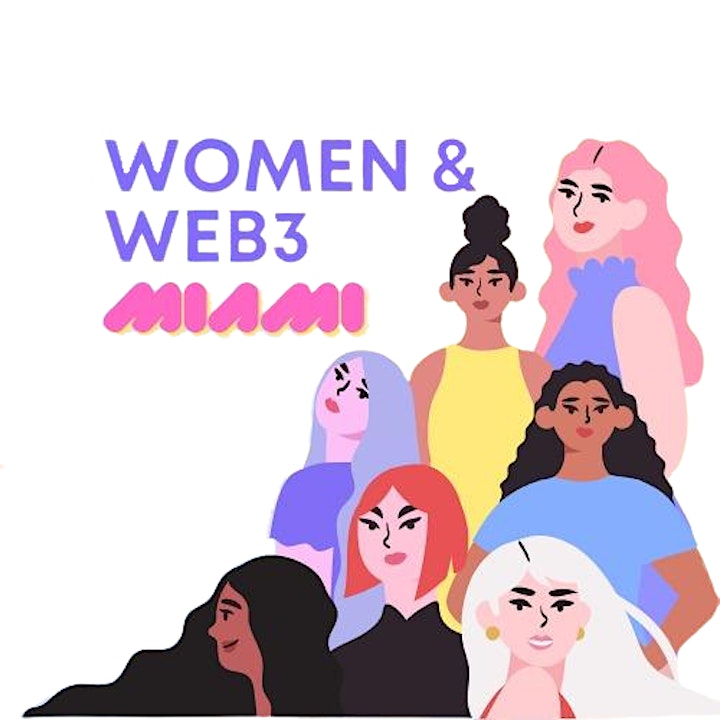 Web3 Equity with the mission to onboard more women and male allies to ensure Web3 is equitable and inclusive.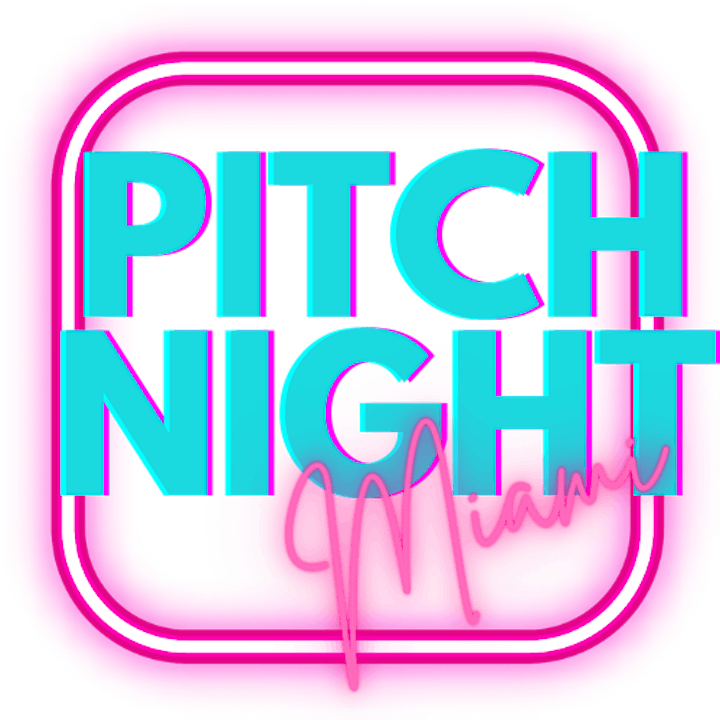 Pitch Night MIA was designed with one idea in mind: Collaboration breeds innovation. See the trajectory of the Miami start-up scene. Learn from startups working on the next wave of technology and the investors who evaluate them. Join us for a fun night of entertainment, entrepreneurship, and competition. Offer up your ideas, and take home inspiration from the most creative minds in the city. It is our goal to open up as many people as possible to new opportunities by spending an evening with friends who can help you on the road to success.

Launch Better. Grow Faster. Raise Smarter. We help early-stage startups launch, grow, or get funding ready through hands-on business planning and advisory so you can "Startup Confidently" with Navigate Capital
Organizer of January's Think Tank Thursdays Blockchain Week Edition
Located in the heart of the vibrant Wynwood Arts District, the LAB is Miami's original coworking community. In 2012, the founding members of the LAB teamed up with the Knight Foundation and a group of angel investors to convert a 10,000 square foot warehouse into a shared office space and event venue. Since then, a growing number of Miami's brightest and most forward-thinking entrepreneurial minds have converged here to share their ideas, learn from one another, and build amazing companies and projects.