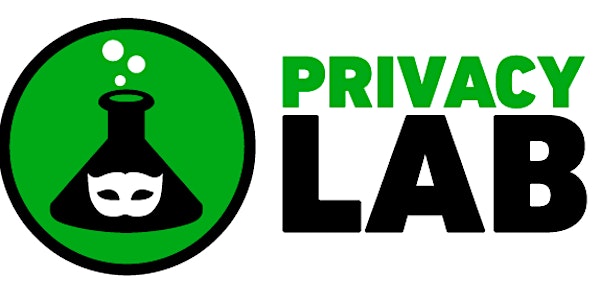 January Privacy Lab - Privacy for Startups
Location
Mozilla San Francisco
2 Harrison Street
San Francisco, CA 94105
Description
Privacy for Startups: Practical Guidance for Founders, Engineers, Marketing, and those who support them
Startups often espouse mottos that make traditional Fortune 500 companies cringe.

Move fast and break things. Fail fast and fail often. Say what you will about the general wisdom of these familiar Silicon Valley startup mantras, but for data privacy and user trust, a one-time failure is often decisive. Once the proverbial cat is out of the bag, once personal user information has inadvertently escaped into the hands of data aggregators or the ether of the data black market, that information is essentially public forever.

But fear not! We've gathered an impressive lineup of experts for a round of ignite-style, lightning talks covering practical guidance, best practices for startups, and the newest resources and tools to get startups on the ground running.
Casey Oppenheim


Co-founder & CEO, Disconnect

Marshall Erwin
Senior Staff Analyst, Mozilla


Non-Residential Fellow, Center for Internet & Society, Stanford University

Gautam Hans


Policy Counsel, Center for Democracy & Technology –SF

Timothy Yim, CIPP/US, CIPP/E, CIPT, CIPM
Director of Data & Privacy, Startup Policy Lab


Fellow, Center for Technology, Society & Policy, UC Berkeley

Matt Cagle


Technology and Civil Liberties Policy Attorney


ACLU of Northern California

Asheesh Laroia


Technical Staff, Sandstorm

Erin Risner


Senior Marketing Manager, SpiderOak

Todd Weaver
CEO, Purism

As per Privacy Lab's standard format, lightening talks and Q&A will be from 6-7pm Pacific (live and recorded on Air Mozilla), followed by informal small group discussions and networking from 7-8pm. If you can't make it to the talks/Q&A, you are still welcome to join us for the small groups and networking or vice versa.
Privacy Lab is a meeting for people who are interested in digital privacy in the Bay Area, and is a follow-up to previous events held at Mozilla and other spaces for the past year. The goal of these events is to bring together privacy professionals and privacy community members at non-profits, for-profits, and NGOs alike to foster communication and collaboration.

More information about this event and future events can be found at: https://wiki.mozilla.org/Privacy/Privacy_Lab

To hear about future events, please join our mailing list, which will send out approximately one mailing and one reminder a month publicizing that month's event: https://mail.mozilla.org/listinfo/privacy-events. Note that RSVPs will be added to this mailing list as well.
Privacy Lab events are dedicated to providing a harassment-free conference experience for everyone, regardless of gender, gender identity and expression, sexual orientation, disability, physical appearance, body size, race, age or religion. We do not tolerate harassment of event participants in any form. Event participants violating these rules may be sanctioned or expelled from the event at the discretion of the conference organizers. Our anti-harassment policy can be found at:
https://wiki.mozilla.org/Privacy/Privacy_Lab#Code_of_Conduct