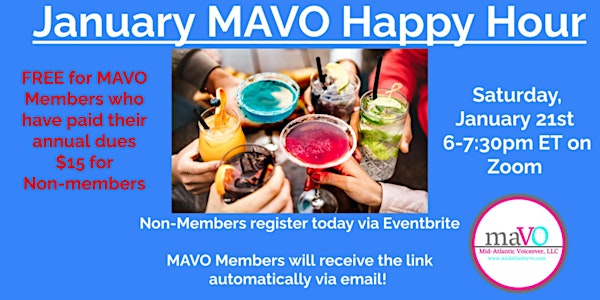 January MAVO Happy Hour
January MAVO Happy Hour!
About this event
These happy hour sessions are a great opportunity to network and chat with fellow voice actors and industry pros. We offer these online so that more people from around the country and world are able to attend! FREE for MAVO Members and just $15 for non-members! Join us for this fun session on Saturday, January 21st from 6-7:30pm ET on Zoom!