January Happy Hour: YPCI Partners with Harrison Society for CLD Fundraiser!
Description
Join us for our January networking happy hour where we partner with the Harrison Society at the Columbia Club where we will be raising funds for the Center for Leadership Development (a local Indy not-for-profit)!
Harrison Society Description: The Harrison Society is the Columbia Club's premier group for young professionals. The Society hosts monthly activities to show Columbian Pride, interact in a social environment, and build long lasting relationships. Though the Society focuses on members in their 20's and 30's, all Columbians are welcome to attend Harrison Society events. (Read more here)
Center for Leadership Development: The mission of the Center for Leadership Development is to foster the advancement of minority youth in Central Indiana as future professional, business and community leaders by providing experiences that encourage personal development and educational attainment. (Read more here)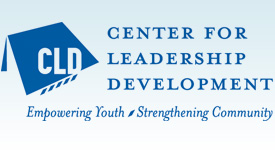 Tickets get you access to TWO drink tickets!
This event is FREE if you're a YPCI member. Want to become a YPCI member and attend more FREE happy hours? It's only $50 per year! Its easy to join: https://www.ypci.net/join/
YPCI is Young Professionals of Central Indiana. Come hang out with us, meet Indy's YPs, do fun things, and make lasting, meaningful connections. https://www.ypci.net/join/
Members use your email address as the promo code to acess free tickets to happy hours.
See you there!